Career
How JobToday Is Changing Job Search for the Better

We associate the job search process with negativity. Instead of focusing on new opportunities and increased income, we think about endless interviews, indifferent HR managers, and tedious cover letter writing. Fortunately, things are already changing for the better — the JobToday app allows you to post for free job advertisements and apply to them in an easy-to-use form. All of this brings many benefits.
1. Minimal time expenditure
Disappointing statistics show that it takes an average of 6-7 months to find a new job in Britain. This negatively affects both the income and the psychological state of the person — many people fall into despair. JobToday motivates employers and candidates to communicate with each other informally in chat. Thanks to this, most vacancies are closed within a few days. If you have a specialty in demand, you can find a job in just 24 hours.
2. Easy and convenient
Almost everyone has had to write resumes and cover letters. Remember, there must have been situations in your life when such an approach seemed nonsense. There is no need for such bureaucracy when it comes to the job of a retail store clerk, a construction worker, or a social service worker. Much more useful information can be obtained during a live conversation. That's why JobToday has no resumes — only business pages and applicant profiles. All questions are resolved via text chat or video calls. This is easier for both job seekers and HR specialists.
3. No hassle
Just fill in your profile information, and the app will automatically select jobs for you. You can sort jobs by salary, distance to home, and more. JobToday is completely free for job seekers, so you can submit as many responses as you want. And you do not have to wait for weeks or months for the results — as we mentioned above, we are talking about a few days and sometimes hours.
4. Mobility
Today, many people often change their place of residence — traveling or just looking for the perfect place for the future. With this lifestyle, it's quite difficult to look for a job the traditional way. The JobToday platform focuses on geographic location. It primarily shows you jobs that are close to your home. If you want, you can expand your search to a city, a region, or the entire country, so the app doesn't create any artificial limitations.
5. Maximum transparency
Another thing that annoys job seekers is employers' secrecy. The job description usually includes a minimum amount of information, while the main details are revealed at the interview. Since the JobToday hiring model does not imply such bureaucracy, the application motivates employers to publish as much information as possible — salaries, requirements, working conditions, and so on. This creates a "client market" when employers try to make their offer as attractive to the candidate as possible.
6. Suitable work format
The JobToday app is not limited to permanent jobs. You can find a temporary part-time job or a one-time project. This is especially convenient for those who frequently change their place of residence or have not yet decided on a future specialty. This feature makes the platform an ideal choice for students and young professionals.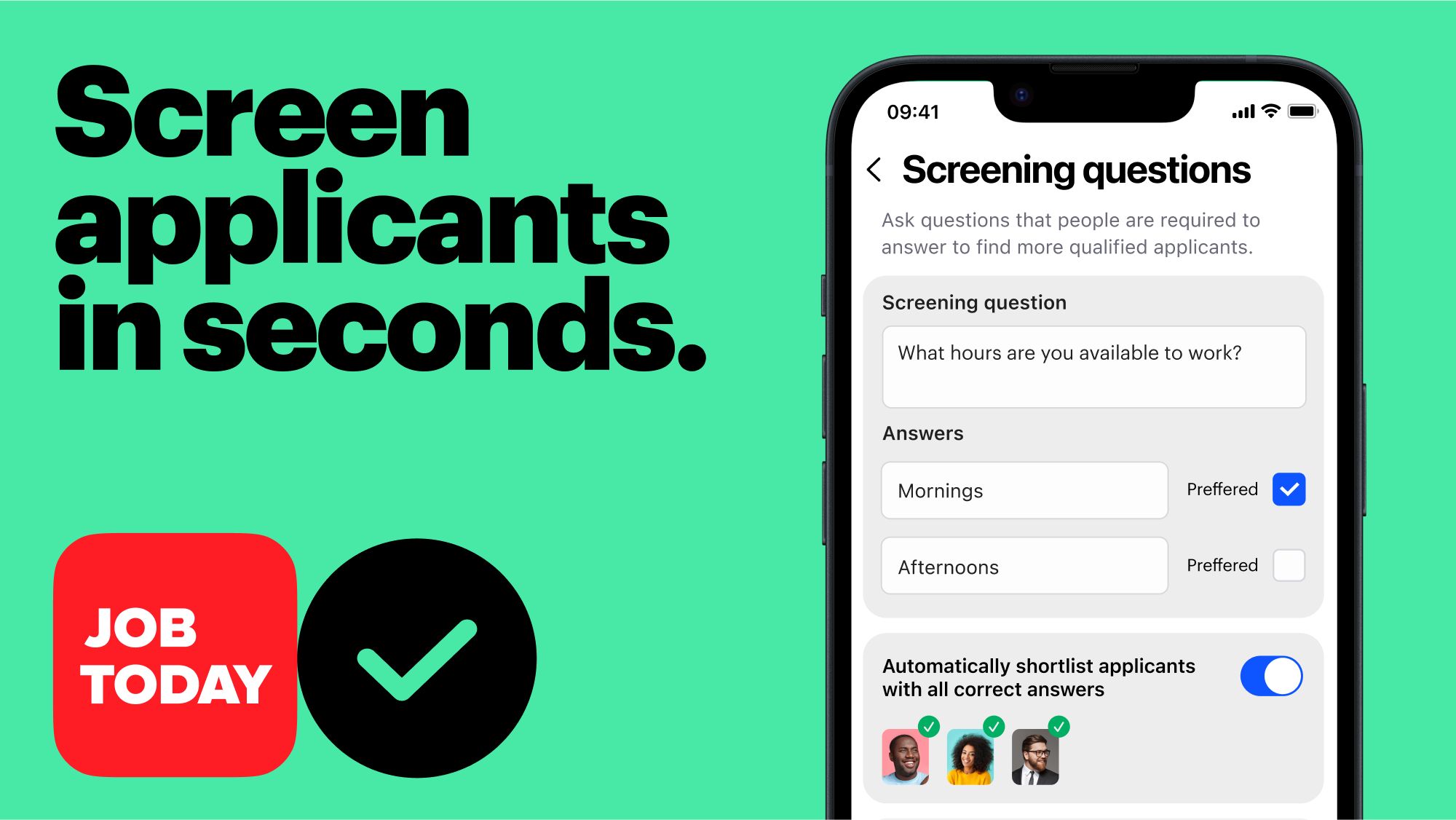 The Future of the Job Market
JobToday service is convenient for both candidates and employers. The latter can optimize the workload of the HR department, minimize the need for the services of recruiting agencies, and reduce the time it takes to fill a vacancy. And most importantly, the app helps establish communication, which makes the hiring process more humane.