With so many sunscreen products available these days, choosing the best among them is a little tricky. Due to plenty of benefits, many people are looking for the best mineral sunscreen for the body. However, as several body butter lotions are available in the market, you may want to shop for one with a blend of beneficial ingredients.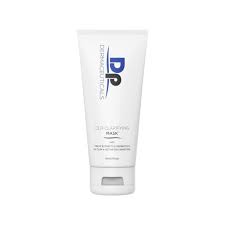 What are those ingredients? This blog describes them in detail. So, continue reading it to learn more about them. 
Zinc Oxide-
It has been used for centuries to protect against minor skin irritations like cuts and burns. As an FDA-approved active ingredient in mineral sunscreens, it is widely used in many skin care products. It reflects and disperses UV radiation, making it an excellent sun protectant. That means it can help prevent sunburn and premature skin aging caused by harmful sun rays.
Mineral body sunscreen offers comprehensive protection against UVA and UVB rays. As zinc oxide (ZnO) is an insoluble powder, it stays on the skin's surface. That means it can offer gentle and non-irritating protection. And it's an ideal choice for individuals with sensitive skin.
Ferulic Acid-
This ingredient is found in many skin care creams, lotions, and serums. It is because of their many skin health benefits. Some of the surprising benefits of this ingredient are listed below-
It helps protect the skin from pollution and radiation responsible for causing wrinkles.

It may act as a shield to protect the skin from free-radical damage.

It helps manage inflammation and reduce the chances of breakouts. 

It helps protect the skin from discoloration and reduces dark spots. 

It may help improve skin tone and keep skin looking firmer.
Botanical Extracts-
You can choose a product with botanical extracts of Camomile, Lavender, and Aloe. These extracts are soothing, calming, and nourishing and can improve your skin's health and appearance. Packed with antioxidant properties, they can help protect against oxidative damage caused by UV rays. People with sensitive skin can opt for a sunscreen that has these natural plant-based extracts in addition to zinc oxide and ferulic acid.
Some people look for a sunscreen that can moisturize their skin too. In such a case, investing in products such as body butter lotion can offer UV protection while keeping the skin well-hydrated by lock-in moisture is best. Protecting your skin from the damage caused by sun rays can also keep your skin healthy and youthful for longer. 
Who Can Use Mineral Sunscreen?
Generally, this product is safe and suitable for use by many individuals. As they are less likely to cause allergic reactions or skin irritation compared to some chemical sunscreens, mineral sunscreens are the perfect sunscreen option for everyone. It's highly beneficial for people with sensitive skin. But before you use any skincare product, you may consult your doctor.
Buy Sunscreen Today!
So, we have discussed the beneficial ingredients that you should look for in sunscreen. Next time before you buy the best mineral sunscreen for your body, check if the product has these three ingredients. If it has, you can shop for it. 
Also, you can look for SPF protection. A non-chemical sunscreen offering broad spectrum SPF 50 and PA+++ can offer high UVA and UVB protection while deeply nourishing your skin. But, most importantly, follow the instructions mentioned on the product label to experience the best results.