Games
Websites Offering a Variety of Solitaire Game Modes

Solitaire has been a staple for casual gaming and mental stimulation for decades. With the rise of online gaming, solitaire has seamlessly transitioned into the digital realm, offering even more possibilities and variations to explore. Today, there are a plethora of websites dedicated to providing solitaire enthusiasts with a wide range of game modes, ensuring that players never run out of challenges. In this article, we will delve into the top six websites that offer a captivating collection of solitaire game modes, allowing players to enjoy hours of entertainment while honing their strategic thinking and problem-solving skills.
Solitaire games have come a long way since their inception, with new variations and twists continually being introduced. The beauty of online solitaire websites is their ability to bring together classic versions of the game alongside innovative adaptations. Whether you prefer the tried-and-true Klondike or seek a refreshing change with games like Spider or Tri-Peaks, these websites have got you covered.
Let's explore the digital domains that host a wide array of solitaire games, providing an immersive and engaging experience for players of all skill levels!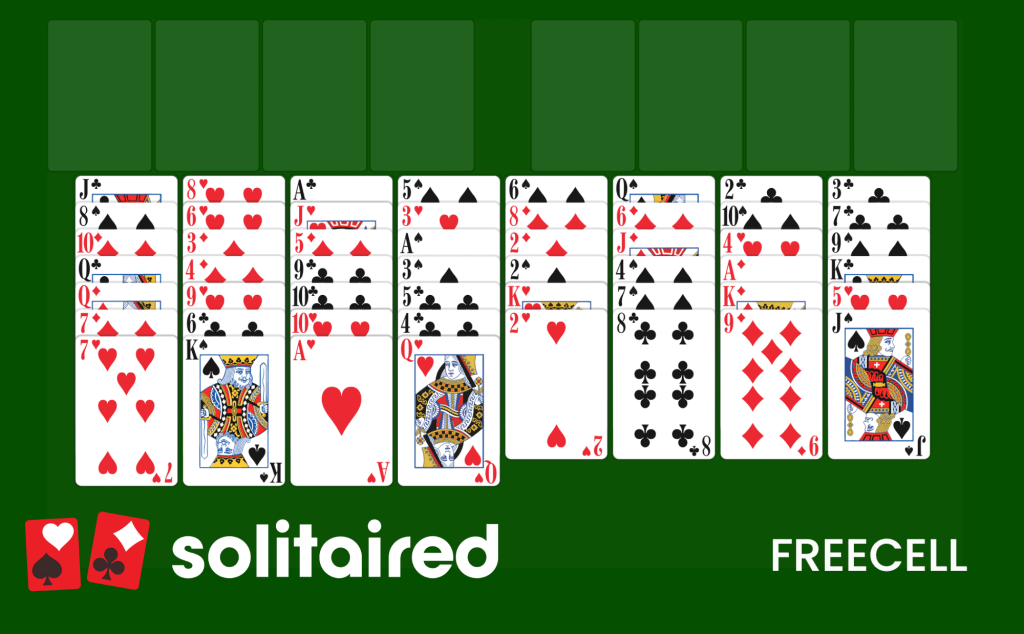 Solitaired is a popular website that focuses solely on providing an extensive selection of solitaire game modes. It offers over 500 variations of solitaire, ranging from classics to unique and challenging variants. The website features a sleek and modern design, making it easy to navigate and discover new games. Solitaired also provides helpful hints and tips and allows you to customize the game rules to suit your preferences. With its vast library of solitaire options, this website is a solitaire lover's paradise.
Solitaire Bliss offers a collection of Solitaire variants, including Spider, Freecell, Klondike, and many others, which can be enjoyed online without any cost. The platform provides helpful features like Undo and Hint, assisting players in overcoming challenging situations. Additionally, players have the freedom to switch to a new game or select a different Solitaire variant at any point during their gameplay.
Moreover, Solitaire Bliss enables users to share their game progress with their social media network by utilizing a shareable link. The platform also includes various customizable settings, allowing players to personalize their gaming experience by adjusting elements like the background and card backs.
Speaking of Paradise…for players who crave a visually stunning solitaire experience, this is the spot to scratch your itch. With captivating themes and beautifully designed card decks, this website elevates solitaire to an art form. Solitaire Paradise offers a plethora of game modes, including Tri-Peaks, Crescent, and Forty Thieves, ensuring there is always a new challenge to conquer.
Green Felt is a classic solitaire website that has stood the test of time. It offers a range of traditional solitaire games, including Klondike, Spider, and Pyramid. The website's retro-inspired design adds a nostalgic touch to your solitaire experience. Green Felt provides a simple and straightforward interface, making it easy to dive into your favorite solitaire games without any distractions. Enjoy the timeless charm of solitaire with Green Felt.
FRVR is a popular gaming platform that offers a wide range of solitaire game iterations (as well as many other games). But if Solitaire is what you need, this site has you covered with classics such as Klondike and Spider.
FRVR's games are known for their polished graphics, smooth animations, and addictive gameplay, ensuring that solitaire enthusiasts can immerse themselves in hours of entertainment.
Solitaire Network has been a go-to website for solitaire enthusiasts since the early days of online gaming. It offers over 80 types of solitaire games, including fan favorites like Klondike, Spider, and FreeCell.
And if you want to spice it up, they offer daily challenges and tournaments, adding a competitive element to keep you engaged.
Whether you prefer classic games or enjoy experimenting with new variations, these websites offer endless hours of entertainment. So, grab your virtual deck of cards and start playing solitaire on these fantastic platforms.