Lifestyle
Can You Detect What Retro Games Are Hiding in this Puzzle?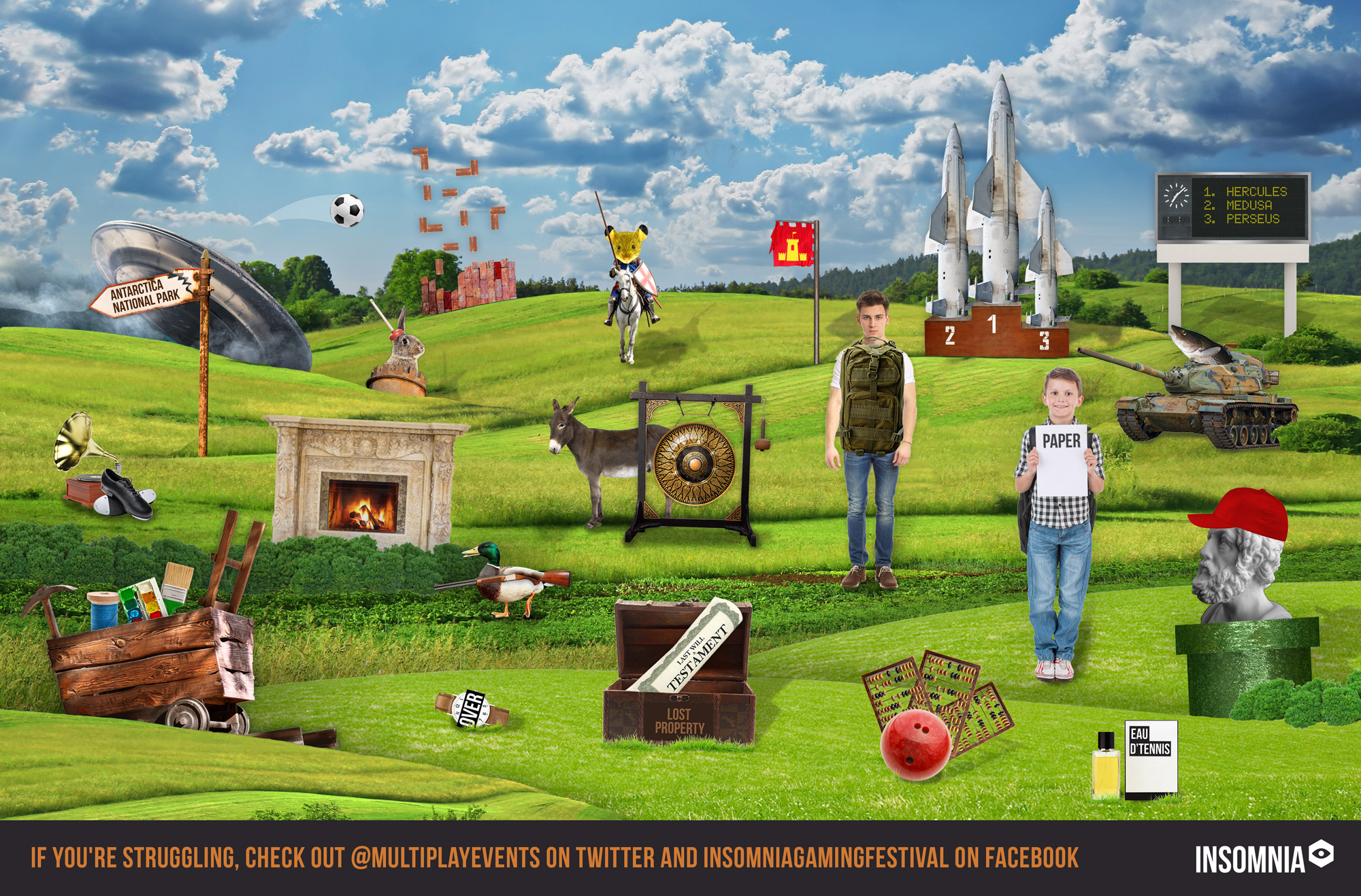 Reckon you're a gaming geek? Then try getting your joystick around this.
This puzzle features 22 cryptic clues to the name of games dating back to the 1970s, so grey-haired gamers crack on.
But millennials need not fear.
There are also a string of more current games to find.
So take a screen break, and feast your eyes on this. If you find them all, you can confidently call yourself a gaming guru.
If not, then you will have to find a way to console yourself.
The puzzle was created to celebrate the UK's biggest gaming festival, Insomnia, which returns to Birmingham's NEC arena this weekend between the 25th-28th August.
Insomnia's spokesman said: "Video games are one of the biggest draws in entertainment these days, with eSports and gaming tournaments drawing millions of fans.
"And we thought it would be a great idea to create a mashup of some of the biggest games in history – and some of the biggest upcoming releases – in one tricky puzzle."
Insomnia will be playing host to some of the biggest names on YouTube and British gaming, including Syndicate, Dan TDM, Yammy XOX and iBallistic Squid.
Gamers will have the chance to be the first in the UK to play top titles FIFA 18, Farcry 5 and the Crew 2.
THE LIST OF GAMES
Minecraft
Overwatch
Rocket League
League of Legends
Hearthstone
Counterstrike
Team Fortress
Donkey Kong
Pong
Paperboy
Pac-man
Space Invaders
Duck Hunt
Tetris
Super Mario Odyssey
South Park: The Fractured but whole
Just Dance
FIFA 18
COD WWII
Uncharted Lost Legacy
Pokken Tournament DX
Mario + Rabbids Kingdom Battle