Athens selected as the venue for the IMTJ Medical Travel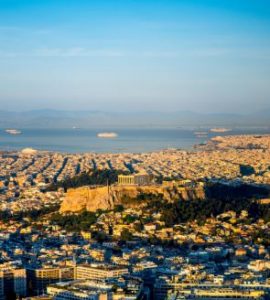 Conference in Athens in May 2018 will bring together key opinion leaders and senior executives to debate the challenges faced by the developing medical tourism sector
The IMTJ Medical Travel Summit 2018 will take place in Athens from May 21st to May 24th, 2018. The Summit is supported by Elitour, the official Greek Medical Tourism Council, an initiative of hospital groups and companies from health, transport, tourism, insurance and advertising, covering the whole spectrum of medical tourism services throughout Greece. It is the first successful collective effort aiming to introduce and integrate Greece in the international healthcare tourism map as a premier destination.
The IMTJ Summit is a high-level event aimed at senior decision makers involved in the medical tourism and international patient market. The early optimism and hype around "medical tourism" have failed to deliver on the promise. Stories of "exponential growth" have attracted numerous entrants into the industry but few have thrived, and many are seeking a way to deliver sustainable growth. The philosophy of "If we build it, they will come" has meant that in some destinations, the supply of healthcare facilities has outstripped the expectations of demand. The IMTJ Medical Travel Summit will bring together the best people in the sector to share their knowledge and experience and ensure the long-term development of this industry.
The event in Athens combines four key elements:
• The IMTJ Medical Travel Summit brings together key opinion leaders and senior executives involved in medical tourism and healthcare businesses across the world.
• The IMTJ Medical Travel Awards celebrate the success of the leading players in medical tourism.
• The IMTJ Marketplace provides exhibitors with a great opportunity to meet new customers.
• B2B Meetings bring together buyers of medical travel and international patient services with providers and suppliers who are seeking new business opportunities and sources of patient referral.
Earlybird rates are available now. Special reduced rates are on offer for delegates from academic and research institutions.
Argo Travel has been selected as the official travel partner / PCO for the IMTJ Medical Travel Summit and Awards.
LEARN MORE:
https://summit.imtj.com/