Lifestyle
How well do you know your Christmas adverts? This Festive brainteaser will find out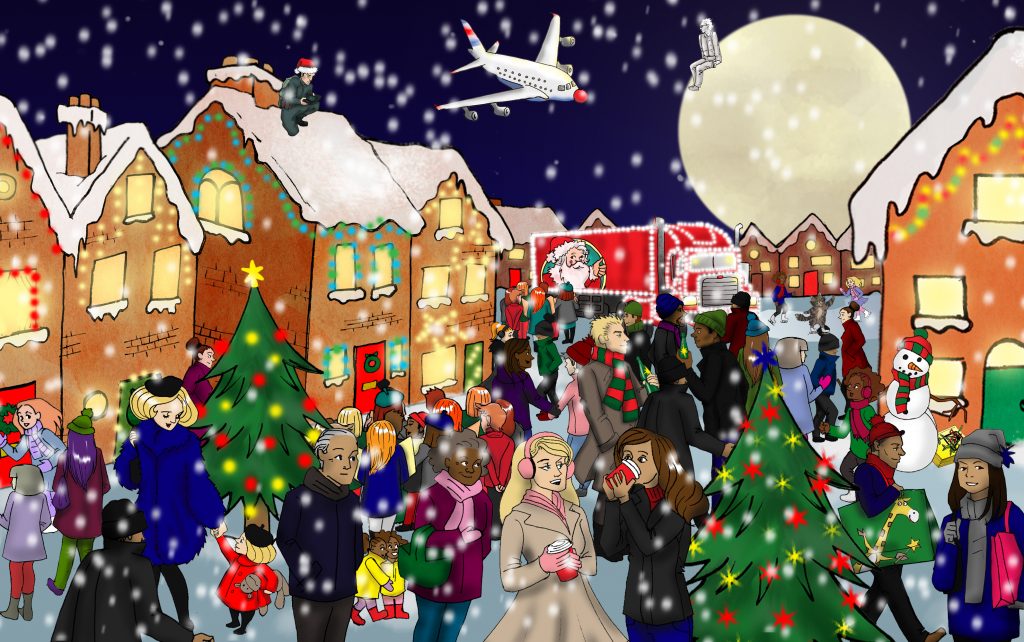 This festive image contains a truck-load of Christmas adverts – but can you identify all ten?
Sainsbury's, Toys R Us and Starbucks are all renowned for their clever story-telling and clues from some of the most popular campaigns appear in the winter scene.
For many, seeing these Christmas marketing ploys from some of the nation's best-loved brands mark the start of the holiday season.
And John Lewis is one of the most hotly anticipated Christmas campaigns – with ads including the likes of the 'Man on the Moon', 'Monty the Penguin' and 'Buster'.
Other festive marketing includes Norad's tracking of Father Christmas, British Airway's livery and Yellow Pages' classic puppy love romance.
The topical teaser was created by the Chartered Institute of Marketing (CIM).
"Gemma Butler, associate director of marketing of the Chartered Institute of Marketing, said: "The best present for a professional marketer is seeing their vision come to life and capture the public imagination – today, we're celebrating the ideas that inspire a real sense of the holiday season.
"Achieving commercial goals is important, but the truly successful campaigns strike a chord that reminds us all of the real meaning of Christmas."
TOP 10 CAMPAIGNS TO FEATURE IN THE PUZZLE:
1. Toys R Us 'Magical Place'
2. Coca Cola 'Holidays are Coming'
3. Stella Artois – Christmas lager
4. BA – Rudolph red nose on jets
5. Yellow Pages' 'Mistletoe'
6. Sainsburys 'Mog's Calamity Christmas'
7. PG Tips 'Merry Christmas Monkey'
8. John Lewis 'Man on the Moon'
9. Starbucks 'Christmas'
10. Norad – tracking Father Christmas
Puzzle: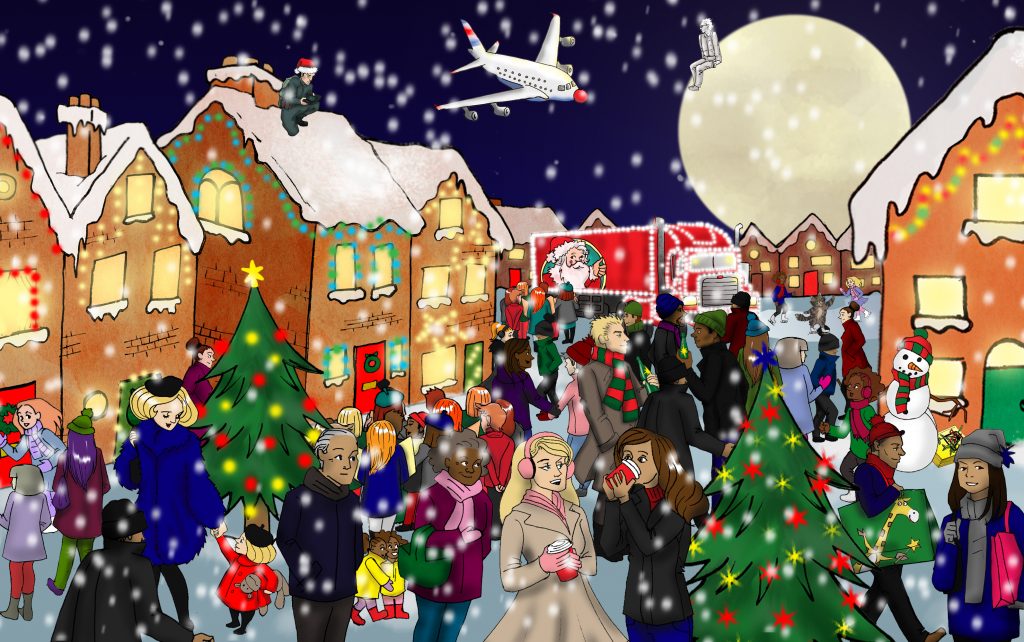 Answer: