Food
Apple is the nation's favourite pie, a study of pastry-loving Brits has revealed

Apple is the nation's favourite pie, a study of pastry-loving Brits has revealed.
A new study has lifted the pastry lid on the pies we most enjoy to tuck into, as well as our opinions regarding the classic pub grub staple.
In terms of sweet treats, the apple pie was considered the best of the bunch.
And on the savoury scale, steak and ale topped the charts, closely followed by steak and kidney and chicken and mushroom.
In fact, the humble steak and kidney pie has been voted more quintessentially British than classic dishes like bangers and mash, bubble and squeak and toad in the hole.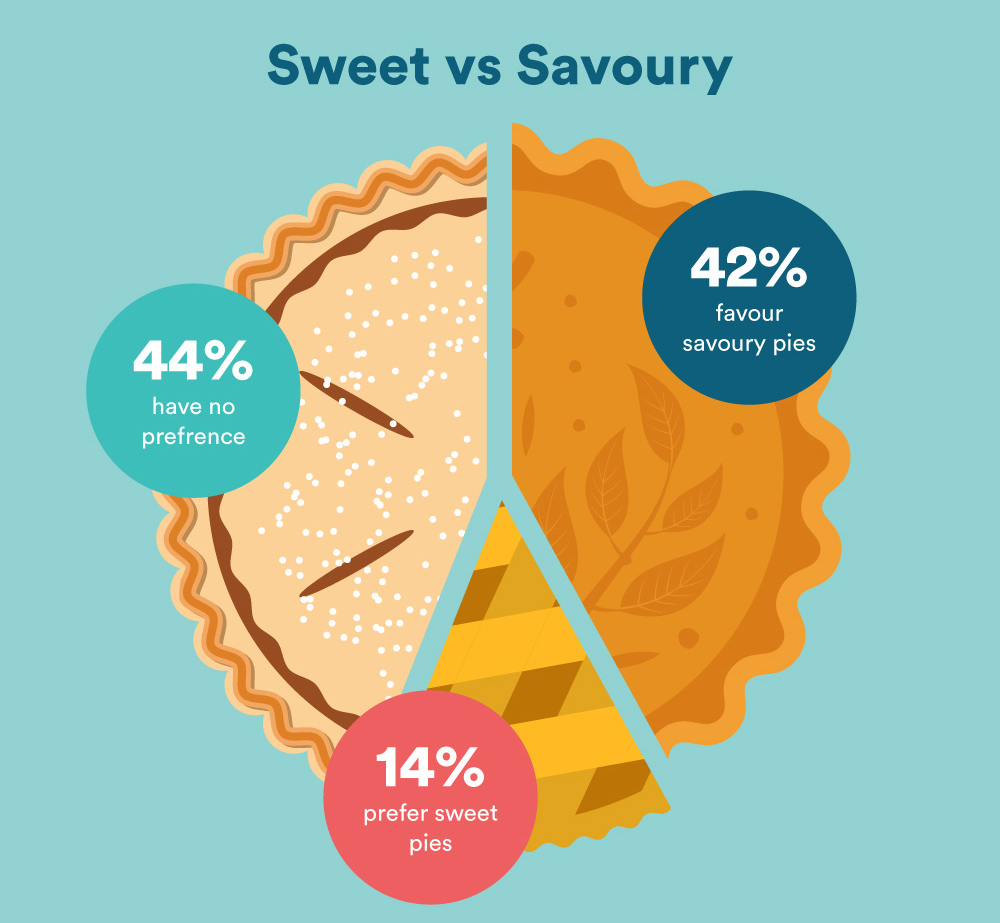 Online casino Casumo.com commissioned the survey in support of their Play Absurd campaign, which sees comedian Paul Foot attempting to best the world's fastest pie-scoffers in the Pie Eating World Championships in Wigan.
Greg Tatton-Brown from online casino Casumo.com, said: "When thinking about a food that Brits all love, a delicious pie is never far from the top.
"Whether savoury like a steak and kidney or sweet with a filling of apple, there are very few people who would turn down a slice of the pastry-wrapped treat.
"Our survey found savoury pies are far more popular than sweet, however, which is perhaps due to them most commonly being found at football grounds around the country."
Savoury pies are favoured by 42 per cent of the population, though 44 per cent have no preference whether their pie is sweet or meaty.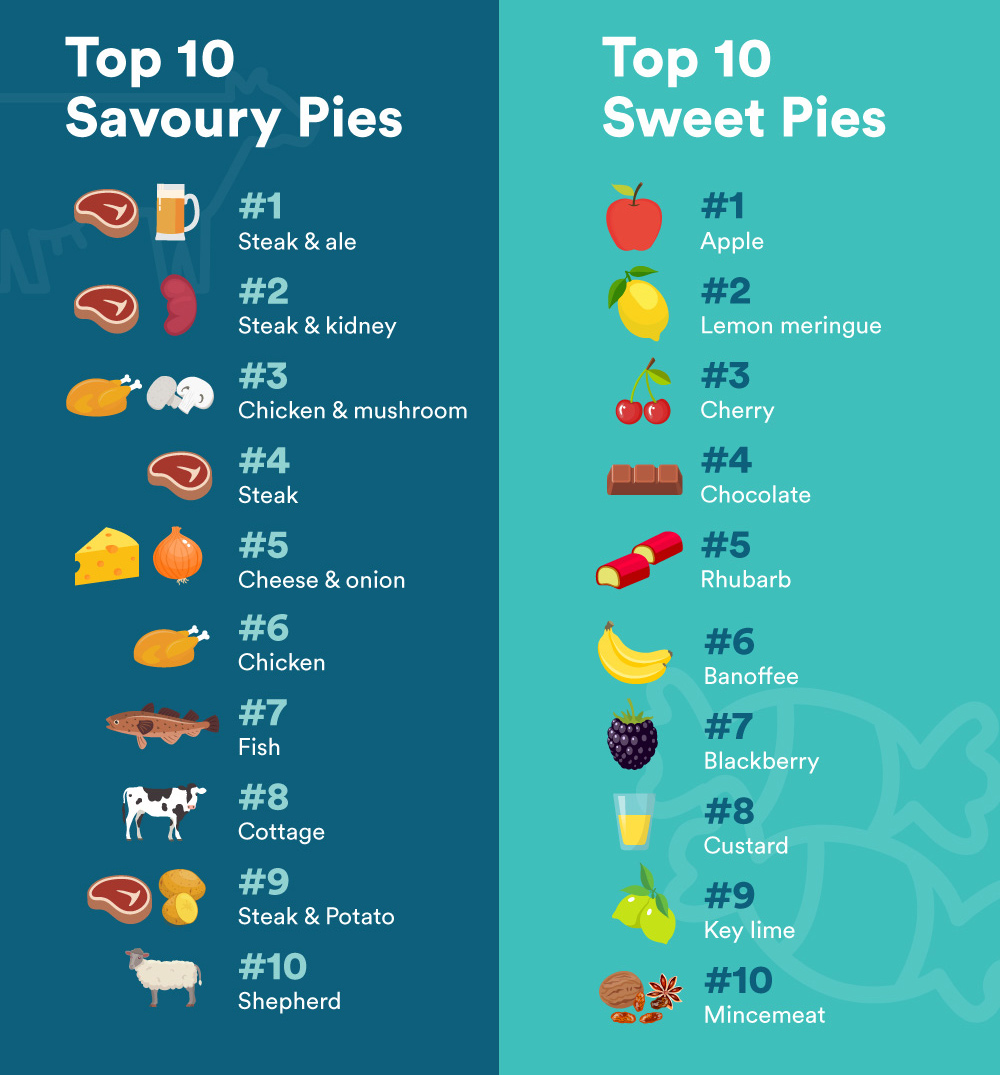 In order to be considered a pie in its true form the dish must have its filling entirely encased – meaning sides and a lid – in pastry, accord to three in five discerning Brits.
Twenty-seven per cent think a pie isn't a pie unless it has a meaty filling, and one in six think there must be a rich gravy contained inside the pastry casing.
When it comes to the matter of pastry, shortcrust is the variety of choice for 37 per cent of pie enthusiasts.
One in four would prefer the light texture of puff pastry, and 10 per cent enjoy a flaky pastry.
The classification of the shepherd's pie as an official, bona fide pie has long been a controversial decision, and 45 per cent of Brits say the mash-topped treat shouldn't be considered as such.
A further 21 per cent think it should be featured in the pie category, while the remaining 34 per cent couldn't make a decision one way or the other.
It also emerged the average Brit will eat three pies a month, with chips the ultimate side of choice, followed by mash, roast potatoes and mushy peas.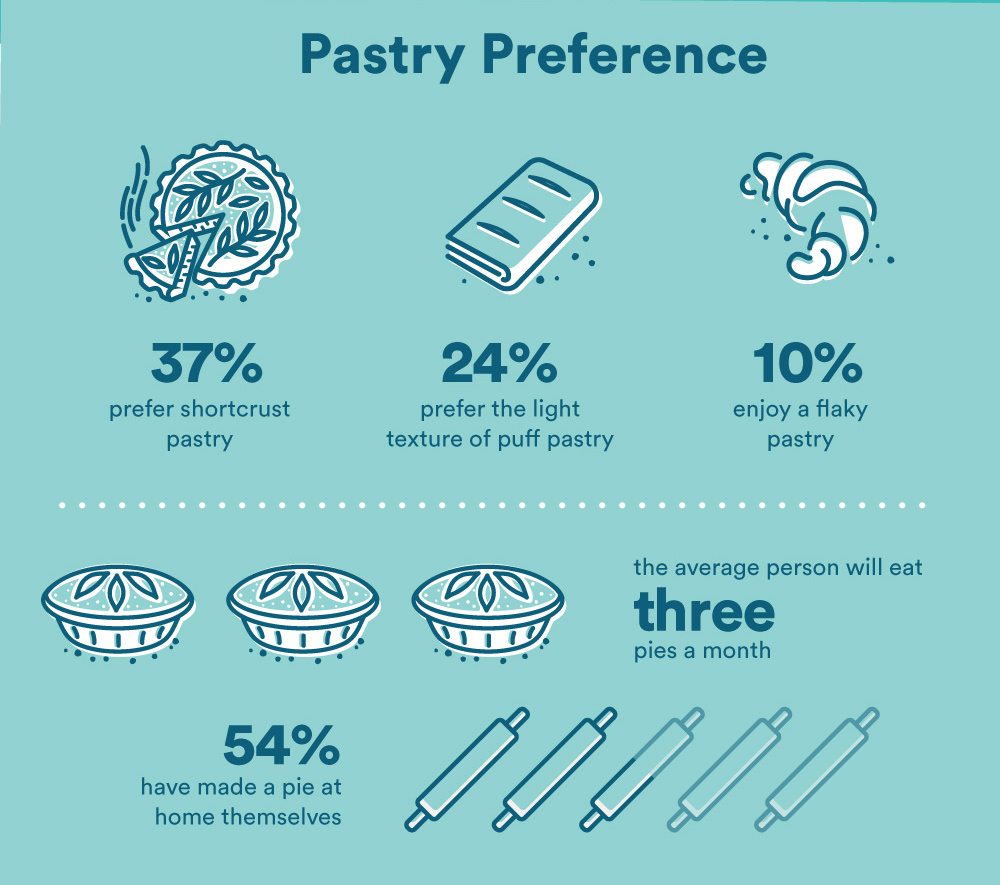 Fifty-four per cent have made a pie at home themselves, and most would rather suffer a burnt crust than a soggy bottom on pulling their creation out of the oven.
Brits have also tried some truly bizarre pies in their culinary past, including one bought in Ecuador that contained iguana meat and another containing nettles.
Greg Tatton-Brown added: "Pies aren't just great for eating, they can make for entertainment as well – pie-eating contests take place around the world.
"Nearly a tenth of our respondents have attempted an eating challenge themselves, be it a pie or another kind of foodstuff.
To find out more about Play Absurd, and to see comedian Paul Foot got on in the Pie Eating Championships in Wigan, go to: http://aworldofplay.com/influencers/paul-foot/
THE UK'S FAVOURITE PIES
1. Apple
2. Steak and ale
3. Steak and kidney
4. Chicken and mushroom
5. Lemon meringue
6. Steak
7. Cherry
8. Cheese and Onion
9. Chicken
10. Chocolate
11. Rhubarb
12. Banoffee
13. Fish
14. Cottage
15. Blackberry
16. Custard
17. Steak and potato
18. Shepherd
19. Key lime
20. Mincemeat