Health
Your Mental Health and Protecting your Income – Mental Health Awareness Week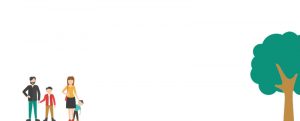 Over the past decade, we have seen an increase in the awareness and acceptance of mental health issues. From the steady trickle of celebrities and high profile individuals admitting that they, too, have their struggles with mental health (for example only this week Jason Manford spoke out about his most recent battle with depression) to high profile campaigns such as Shout – the free text service for those experiencing a crisis.
Mental health issues are now being recognised, treated and monitored. We have come on leaps and bounds since the bad old days of stigma and denial – particularly in the work place. For example, mental health days are now common practice in many large corporations. If you don't feel up to facing the world (or can't) because you're in the middle of a crisis – you can now safely take time off to re-balance your mental state, just as you would if you had to recover from a physical illness.
Of course, there are exceptions to the rule – we still, as a society have a long way to go. Some people still believe in 'pulling yourself together' but, as anyone who has ever suffered a mental health episode or long-term mental illness knows, this is simply not possible (if you could, you would!). The thought of going in to work and handling a potentially stressful workload, coupled with the usual office politics – may feel insurmountable. This is where income protection insurance can come in.
Should you suffer a mental health crisis and need to be signed off work, the dread of having to survive on SSP can prevent you from taking off this much-needed time to recuperate mentally. Who needs to be worrying about paying their bills when they're already stressed and anxious? Taking out income protection insurance can help alleviate this worry. Of course, every insurance provider offers different policies, it is important to check that the policy you take out provides adequate cover.
If you are considering protecting your income, Prosurance can offer guidance and advice on up-to-date income protection insurance policies – tailored to your specific requirements. Call 01204859709 or visit www.prosurance.org for more details.
Original source PRFire.com