Awards
UK Recognition for Sensoria Beauty Salon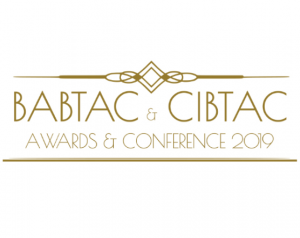 Sensoria Beauty has been selected for the finals of BABTAC Beauty Salon of the Year Award, which will be taking place in Windsor, London in September.
The Ellesmere Port branch of Sensoria Beauty, which is situated next to Ellesmere Port hospital and just a stone's throw from popular shopping destination Cheshire Oaks, has been up and running for just two years, but has quickly become established as the quality beauty salon in the area.  Sensoria Beauty also has a salon in Tarporley, Cheshire, which is situated inside the 'Wild Boar' Hotel.
Sensoria has been recognised for its high standard of beauty treatments and staff training, as well as its quality brands including Dermalogica Skin Treatments and Sterex permanent hair removal. It's smart, contemporary grey and white interior provides a clean and modern feel as a backdrop to its quality treatments and outstanding customer care.
The BABTAC Awards seek to reward and recognise salons that excel in the business of professional beauty treatments. BABTAC (the British Association of Beauty Therapy & Cosmetology) have always practiced self-regulation and believe in maintaining high standards within the industry and it's very important that salons which work within industry guidelines are recognised.
"There are just so many inadequately trained beauty 'professionals' and the public just don't understand that a short course in something is not enough for safety" explained Sensoria Director, Angela Bartlett who has 35 years of experience in the beauty sector under her belt.
"We love what we do and thrive on offering the best treatments for our deserving clientele. We do everything we can to provide the highest quality treatments", said the Sensoria team.
Angela is a tutor and international examiner and all the staff are fully qualified and trained to excellent standards.
The BABTAC awards will be taking place on 15th September 2019 at the Castle Hotel in Windsor.
Any queries, please contact maz@mazifur.com or call 07852989650
Original Source PRFire.com