Events
Couture tea brand, Thés Lac Rose, is among the Great Taste winners of 2019

Thés Lac Rose, the couture tea brand, was founded in 2018 by French 23 year-old, Dalla Niakhaté.
With creative tea collections released seasonally, handmade blends and ethically-sourced tea leaves, Thés Lac Rose is ready to take the tea industry by storm.
Thés Lac Rose teas are available mostly on the brand website www.theslacrose.com and in pop-up stores in Paris and London.
Great Taste, the world's most coveted food and drink awards, has announced its stars of 2019.
Out of 12,772 products sent in from over 100 different countries, Thés Lac Rose was awarded a 2-star Great Taste award "dubbed above and beyond delicious" by judges for its Rêverie Rosée tea blend. A beautiful bouquet of Black Tea Ceylon (South India & China blends), pineapple, papaya, grape, rose petals, blue cornflower. "A good quality leaf produces a soft, bright liquor. The flavour is peachy, sweet, mellow and the Ceylon tea flavour comes through well. A clever meld." – Great Taste Awards 2019 Judges.
Judged by over 500 of the most demanding palates, belonging to food critics, chefs, cooks, restaurateurs, buyers, retailers and producers, as well as a whole host of food writers and journalists, Great Taste is widely acknowledged as the most respected food accreditation scheme for artisan and speciality food producers.
Dalla Niakhate, CEO and Founder of Thés Lac Rose, explains: "It was our first time entering the Great Taste and receiving such recognition from top experts of the food and retail industry is truly heart-warming. I founded Thés Lac Rose a year ago with the mission to make tea fashionable and exciting again with a strong emphasis placed on artisanship and creativity. Everything we do, from the plucking of our tea leaves, to the labelling of our packaging, without forgetting our tea blending, is 100% handmade; so it means a lot to see that the uniqueness of our tea is being praised amongst some big names.
This announcement is also particularly timely as we are opening our first pop up tea bar ever in Paris, on 31st August 2019. It will be an opportunity to meet our French customer base, introduce them to our award-winning tea and some gourmet tea-based cocktails."
The panel of judges this year included; cook, writer and champion of sustainable food, Melissa Hemsley, Kenny Tutt, MasterChef 2018 champion, author, Olia Hercules, chef and food writer, Gill Meller, Kavi Thakar from Dishoom, food writer and stylist, Georgina Hayden and author and chef, Zoe Adjonyoh, as well as food buyers from Selfridges, Fortnum & Mason, Sourced Market and Partridges.
For more information: Dalla Niakhate,
info@theslacrose.com or call +44 7950 7765 73
Great Taste Press Enquiries: Amy Brice at Freshly Ground PR; email amy@freshlygroundpr.co.uk or call +44 (0) 7717 893123.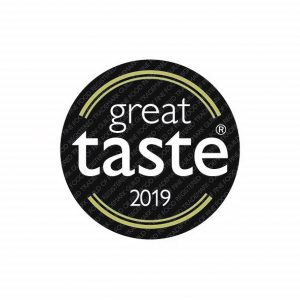 What is Great Taste?
Great Taste is the largest and most trusted accreditation scheme for fine food and drink. Established in 1994, it encourages and mentors artisan food producers, offering a unique benchmarking and product evaluation service leading to an independent accreditation that enables small food and drink businesses to compete against supermarket premium own label brands.
Great Taste ratings
3-star: Extraordinarily tasty foods – less than 3% of products are awarded a 3-star each year – don't
leave the shop without buying it!
2-star: Above and beyond delicious – less than 10% of entries will achieve this rating
1-star: A food that delivers fantastic flavour. Approximately 25% of entries will achieve this rating each year.
What are Great Taste judges looking for?
They're looking for great texture and appearance. They judge the quality of ingredients and how well the maker has put the food or drink together. But above all, they are looking for truly great taste.
Original Source PRFire.com