Business
Years of Service Awards: 6 Ways to Appreciate Employees for Work

Recognizing an employee for his longevity and his dedication to your organization is priceless. Service awards are an excellent approach for organizations to appreciate their tenure and hard work of these years. It is just one more way to describe how you value your employees.
The award should be presented at an all-employee meeting or ceremony to enhance the value of the service award, and every employee should receive the same distinction when they reach the designated years in the company. If the deserved award is made public, it enhances the value of the employee earning it. Eventually, it captures the positivity of other employees, thus increasing employee morale and feelings of appreciation. One of the most important tips while giving the award should also contain an additional acknowledgement card that the employee can look at for years and will last for many years. Perhaps an official company emblem with your employer's name will make the service award a proud memory.
Six ways to recognize and appreciate your long-standing employees
Involve your employee's loved ones in the service award ceremony 
Remember to invite your employee's family or near and dear ones to be present in the service award ceremony. It is one of the most significant occasions of your employee and getting an award in the presence of their loved ones make it even more valuable. You can also request one of them to speak some kind words for your employees and make the occasion a special one.
Personalize the award ceremony
Whatever may be the theme but the celebration should be kept personalized. All the experiences, memories or instances should be related to the employee who is being awarded. It should create a truly memorable experience for the employee by mentioning their contributions.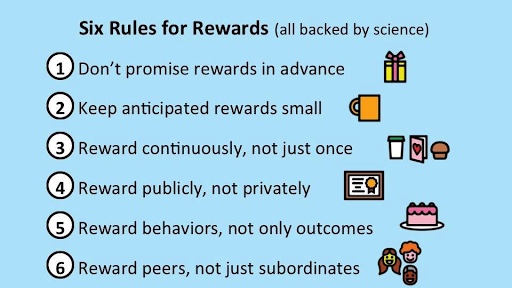 Offer award flexibility
With a memento, gift your employee with the reward that they would like and appreciate. Please don't try to gift them cash as it is not memorable enough. Instead, try to provide some valuable but useful product that enshrines corporate values. You can make them choose from a list of items of the same value. This way, your employee gets the opportunity to select that option that is more attractive and necessary to them. You can get more information here on several ways to appreciate your employees.
Enable Management Communications
Enable to communicate better about the program to achieve more effective results. Whenever the service anniversary of any employee approaches organize the program with great pomp and show. Make your employees feel that they are being valued and praise their efforts personally in front of the gathering. Reflect on the values shown by the employees in their years of service. Do not forget their efforts in aiding your company to the path of success.
Tie-in Benefits
To attract top talent, strategically highlight the benefits of service awards to recruit and retain employees. Highlight the critical importance of what one can achieve when they unlock this milestone. As a result, to educate them to strive for it. By communicating with them creatively, you can deliver the message of how to achieve it step by step. This overall culture can be introduced by the employee who has been honoured as it will enhance their reward story and will encourage others to achieve this milestone in their life confidently.
Make It Social
With social platforms rising in number, showcase achievements on social networks and its accounts. Not only will it enhance and publicize the value of the employee's service, but will also showcase your organization as a caring company. Presenting the award by the CEO or division head can boost its value and can make employees feel more important.
If you don't already have an employee service award program in place, adopt one and take advantage of a plan to recognize your employees appropriately. Personalize the award and showcase the corporate values in words and actions.