Parenting
Japan In Vitro Diagnostics (IVD) Market Share & Forecast By Diagnostics – Renub Research

As most of the industry growth rate in Japan is hit due to COVID-19, but on the contrary, Japan In-Vitro Diagnostics Market is expected to put an exceptional higher growth rate in 2020 compared to its past years (read the report for Coronavirus impact on IVD industry of Japan). According to our research report, Japan In-vitro Diagnostic market is projected to reach US$ 4.43 Billion by 2026.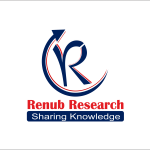 In-vitro Diagnostics falls under the medical devices segment, which is used by disposable & consumable, and it is also used in many different, different types of medical tones to find multiple bio-samples. In recent years, several developments have happened in the field of In-vitro diagnostics like conventional diagnostics to new generation gene diagnostics. This has become possible with the advent of new technologies, such as genetic testing, chain reaction (PCR), next-generation sequencing (NGS), and molecular diagnostics.
Factors driving the IVD Market in Japan
In Japan, a quarter of its population age 65 years & above and also has the highest proportion of the aging population across the globe. The main problem faced by the Japanese government in recent years is the rise in the number of an aging population, as the cases of aging diseases are multiplying. Accordingly, the Japanese government has given priority to deal with the aging population, and the government is expected to devote an expanded health budget to aging by 2025. This will boost the future of the Japanese In-Vitro Diagnostics Industry by rising prevalence and increased public expenditure.
Apart from that enhanced diagnostic technology, people's awareness and the subsequent growth in the prevalence of chronic and infectious diseases, a rise in the number of private hospitals, and independent testing laboratories are also some of the other factors that contribute to its market growth. Japan's clinical laboratory markets represent one of the largest and fastest-growing markets among the top ten IVD nation markets in the Asia Pacific regions.
Renub Research report titled "Japan In Vitro Diagnostics (IVD) Market, By Diagnostics (Tumor Marker, Urine & Feces, Clinical Chemistry, Hematology, Self Monitoring of Blood Glucose (SMBG), Immunology, Infectious disease, Microbiology, Pathology and Genetic Testing) Companies (Abbott Laboratories, Danaher Corporation, Biomerieux, Roche Diagnostics, and Becton Dickinson), Reimbursements, Porter's Model, Growth Drivers, Opportunities Challenges" provides a complete analysis of Japan In Vitro Diagnostics (IVD) Market.
All the 11 Segments analysis of Japan In-Vitro Diagnostics Market
In this report, we have provided a complete analysis of 11 segments of the Japan In-vitro Diagnostic market. These segments are as follows Clinical Chemistry, Urine & Feces, Hematology, Tumor Marker, Self Monitoring Blood Glucose (SMBG), Immunology, Infectious disease, Microbiology, Pathology, Genetic Testing, and Others. In these In vitro diagnostics segments, we have done a comprehensive analysis of each segment due to COVID-19 along with separate growth factors for each segment.
Request a free Brochure copy of the report: https://www.renub.com/request-sample-page.php?gturl=japan-in-vitro-diagnostics-market-p.php
Good Reimbursement Policy is expected ill further boost the Market of Japan In Vitro Diagnostics Market
Our report describes the scope and breadth of the reimbursement policies along with the full context. It also provides specific guidance and structure about how it operates and how Japanese authorities implement reimbursement policies. It describes how medical devices are categorized in Japan and which class In vitro diagnostic suits. It includes all medical manufacturers that have been in Japan for the past five years applying for reimbursement approval.
Porter's Five Forces Analysis
This research report provides a compressive study of all the 5 Porter's forces and their significant effect on Japan IVD industry.
BY Segment:
• Urine & Faces Diagnostics
• Hematology
• Clinical Chemistry
• Self-Blood Glucose Monitoring
• Tumor Marker
• Immunology
• Infectious Testing
• Microbiology
• Pathology
• Genetic Testing
• Others
All the companies given in the report has been studied from two points
• Recent Developments
• Sales Analysis
Company Analysis:
• Abbott Laboratories
• Danaher Corporation
• Biomerieux
• Roche Diagnostics
• Becton Dickinson
About Us:
Renub Research is a Market Research and Consulting Company. We have more than 10 years of experience especially in international Business-to-Business Researches, Surveys, and Consulting. We provide a wide range of business research solutions that helps companies in making better business decisions. Our clients rely on our market analysis and data to make informed knowledgeable decisions. Our pertinent analysis helps consultants, bankers and executives to make informed and correct decisions.
Contact Us
Renub Research
Phone: +1-678-302-0700
Email: info@renub.com
Website: www.renub.com
Follow us on LinkedIn: www.linkedin.com/company/renub-research