Tourism
Making the Most of a Beach Trip to Florida

Feel like hitting the beach? You're not alone. Nothing seems to say 'relaxing vacation' like a clear sky, golden sand, and gentle waves lapping at the shore.
With over 1300 miles of coastline, Florida has more beaches than any other state in the lower 48. Additionally, as the country's southernmost state, it offers warmer weather and more sunshine than you'll find anywhere else. Florida isn't called the Sunshine State for no reason.
Of course, there's more to Florida than its beaches. The state is one of the most visited in the nation because of its weather, its theme parks, its wildlife, and its unique culture. But the beaches certainly don't hurt.
Florida has so many beaches that no matter what kind of vacation you're after, you'll find one to suit your needs. There are wild party beaches for the college kids, quieter areas for families, upscale luxury resorts, and undeveloped stretches of protected habitat. Often, the hardest part of planning a beach trip to Florida is deciding which beaches to visit.
Be prepared
The first thing to decide about your Florida beach vacation is what to bring. Don't forget:
Sunglasses

A beach towel

Your bathing suit

Sunscreen

A hat

Portable umbrella
Prepare for weather
Florida is known for its sunshine. That's what makes it such a popular beach destination. However, too much of a good thing can hurt you, and that's definitely true of the sun. Remember to bring plenty of sunscreen and a hat, or even a portable umbrella if you can.
Nothing ruins a holiday like a sunburn. You might want to consider bringing some aloe vera gel in case you do get burned so that you can soothe your damaged skin afterward. Remember that often, by the time you feel the sun burning you, the damage has already been done.
But it's not just the sun you have to watch for. As sunny as Florida is, its subtropical climate means rain is more common than you may think. From May to October, showers occur almost every day. So you may want to bring a light jacket to shelter from the rain if it does show up. Ordinarily, the showers don't last long. But it's good to be prepared.
Of course, Florida is also prone to hurricanes. These powerful storms mostly occur between June and November, particularly in the fall. Before taking a trip, check with the National Hurricane Center to make sure there's no dangerous weather on the way.
North versus South
Part of what makes Florida such an interesting state is its cultural diversity. Florida's warm weather has made it popular with retirees from more northern states. But its closeness to the Caribbean has also made it a prime destination for immigration from Latin America. Additionally, the state is home to plenty of born-and-raised Floridians, including a unique group of Native Americans, the Seminole people. 
Put all this together, and you can see a variety of different cultures without traveling far through the state. You may also experience a big difference between the North and the South of Florida.
In the South, you'll find a rich Latin American culture based around the city of Miami. Thanks to successive waves of immigration, Miami is sometimes known as the Capital of Latin America. In some parts of the city, you could be forgiven for thinking you've ended up in a different country entirely.
One of the best ways to experience any culture is through its food, and this is definitely true of Miami's Spanish-speaking population. 
For instance, after a long day on the beach, you could check out Versailles restaurant in Miami for a taste of Cuban cuisine. Or if you would rather try something from further afield, Miami is also home to excellent Colombian restaurants such as Sanpocho.
Honestly, you could spend days exploring all that Miami has to offer. Once you've had enough of the beach, drop your gear with a luggage storage service in Miami and head out on the town to enjoy this melting pot of many different cultures.
North Florida, on the other hand, hasn't seen the same level of immigration as the south, and as a result, its culture is more similar to that of other southern states. North Florida also doesn't have the same subtropical climate as the southern part of the state, and the palm trees are less common than Live Oak and Magnolia.
While Jacksonville is a cosmopolitan city in North Florida, much of the region is more rural and conservative. In many ways, the North is the last bastion of Old Florida, the way the state was before immigration changed it forever. And while the beaches here don't have the same tropical feel as the ones in the South, they are worth visiting for a completely different vibe than you'll get closer to Miami.
Watch out for wildlife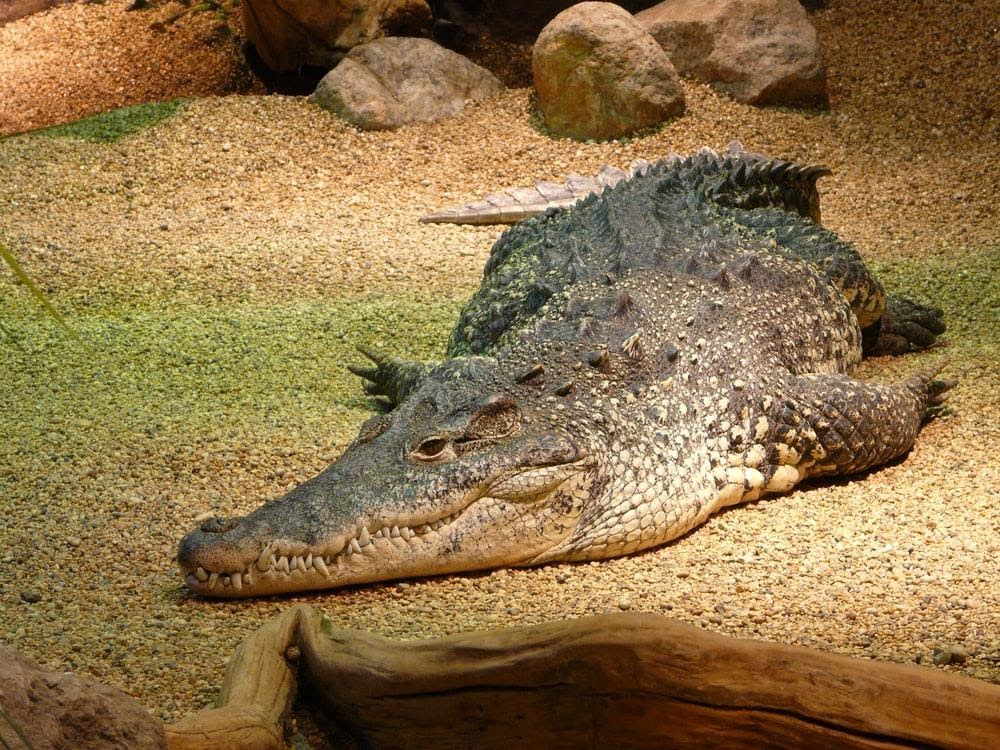 Because of its heat and tropical climate, Florida is home to some fascinating wildlife – including some that can be dangerous. 
Probably the most famous is the American alligator. Millions of these reptiles live in every part of the state. An exciting — and safe — way to encounter these creatures is on a swamp tour with a knowledgeable guide.
While you won't run into any gators at the beach, you should be careful around swamps and inland waterways. Alligator attacks are rare, but they do happen – roughly seven people get bitten each year.
Florida is also home to some venomous reptiles, including the water mocassin and three species of rattlesnake.
Of more concern to beachgoers is the presence of bull sharks. Florida is the shark attack capital of the world due to the millions of people who visit its beaches every year. The bull shark is responsible for most of those attacks.
That's not to say you're likely to be attacked. With around 20 attacks per year, your chances of encountering a shark at a Florida beach are tiny. But it is possible. Always pay attention to any warnings posted before entering the sea.
Florida Beach Vacations
Once you've packed properly, researched the best beaches to go to, and checked the weather, it's time to head out on your beach trip to Florida. With its endless golden sands and warm, clear waters, there are few better places on earth than the Sunshine State to get your beach fix. So get out there and enjoy it!
References:
https://en.wikipedia.org/wiki/Tourism_in_the_United_States
https://wikitravel.org/en/North_Florida
https://www.floridatoday.com/life/
https://www.floridamuseum.ufl.edu/discover-fish/species-profiles/carcharhinus-leucas/
https://www.cnn.com/2020/01/22/us/florida-shark-attack-capital-trnd/index.html