5 Tips for First-Time Real Estate Investors
Real estate investing can be an extremely lucrative venture, especially now with the COVID-19 pandemic bringing interest rates on mortgages to an all-time low. If you're ready to begin investing, now might be the time. However, real estate investing isn't for the faint of heart. You might not see profits right away, depending on the route you take, such as flipping homes, becoming a landlord, or investing in REITs. To help you get started, we've compiled a list of the top five tips for first-time real estate investors below.
1. Find the right tenants
One way you can begin investing in real estate is by becoming a landlord. To become a landlord, you will need to find a second property and rent it out to tenants. However, as every landlord can attest to, not every tenant is the same.
What's tricky about tenants is that it can be a long and expensive process to evict them, should they prove to be irresponsible. That's why you want to find the perfect tenant from the start. Doing so will give you peace of mind that you will be paid on time, every time, and that your property won't suffer from any damages or poor treatment. With tenant screening services, you can conduct a background check on applicants to view their credit report, previous living arrangements, and criminal history. As a secondary measure, you should always be sure to have a rental agreement signed by yourself and the tenants which has an explicit clause regarding possible reasons for eviction which will help you a lot in case of a legal battle. For example, if you own a property in California then you need to have a California rental agreement contract form specific to that state because the eviction and lease laws are different in each state.
2. Find rental properties in up and coming neighborhoods
Finding rental properties in large cities or newly developed areas can be expensive and hard to come by. One way to start investing in real estate on the right foot is by looking at properties in up and coming neighborhoods. To do this, it's best to work with a professional realtor who knows the local market and current trends.
In many cases, emerging neighborhoods come with tax incentives and exceptional growth potential. For example, if you live near a college or university that is expanding their campus, look for properties nearby. This often means the college will bring in more students, which means there needs to be more housing. Having a property for off-campus housing can bring in a profitable revenue stream.
Another idea is looking at towns or cities that are growing, especially those where large companies are expanding. A growing workforce means more people in the area. This means employees will be looking for housing with a short commute. Planning ahead and scooping up a property before the boom can also be a profitable move.
3. Invest in your own home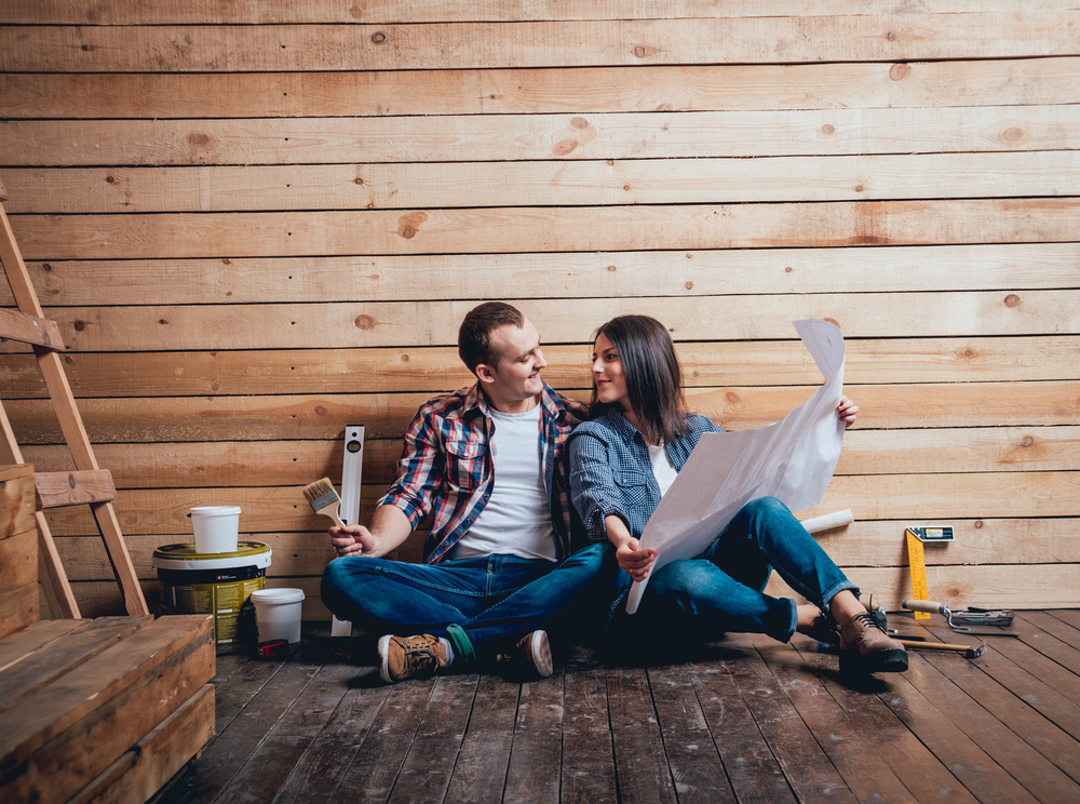 As the saying goes, the best real estate investment is in your backyard. If you're not ready to commit to becoming a landlord and searching for rental properties, consider investing in your new home. Doing so can increase your home property value, which means you can get more money out of your home if you ever decide to sell. Some popular home renovations include:
Kitchen
Bathrooms
Basements
Backyard
The top two home renovations include the bathrooms and kitchen. These are the areas that buyers are most concerned about, so if they're equipped with new floors, appliances, counters, and walls, the price of your property can increase significantly.
4. Diversify with real estate investment trusts (REITs)
If you want to diversify your investment portfolio, you may want to consider investing in real estate investment trusts. REITs are total return investments where a company owns income-producing real estate, typically commercial real estate like office buildings, apartments, hospitals, shopping centers, and warehouses. REITs are modeled after mutual funds and allow individual investors like you to earn dividends from real estate investments.
5. Start a fix and flip project
House flipping can be another lucrative venture if you want to get into real estate investing. If you've never heard of house flipping, just turn on HGTV—you're sure to come across fix and flip shows like Fix or Flop and Flipping 101. House flipping is the act of buying a property that is well below market value because it requires a lot of rehab to get it into a livable condition.
With a fix and flip project, you buy a home, invest money into it to make repairs and any updates, then sell it for a profit. Just make sure you do your research beforehand, there may be a reason no one's buying the property, such as a cracked foundation or broken roof, which can cost a fortune.
Wrapping Up
When it comes to investing in real estate, there are numerous avenues you can take. From investing in REITs to becoming a landlord, these are just some of the most common real estate investment options. Sit back, think of your goals, and start investing in real estate today.