Automotive
Your Guide on What To Look Out For When Buying a Used Car

Choosing to buy a used car is something that could help to save you a lot of money compared to buying the same model that is brand new. Although saving money is a big factor that makes many people lean towards buying a used car, you also have to think about the risks that can come with buying a used car, as there still are risks to it. When buying a used car, a lot of cars need to be taken in order to make sure that you make the right purchase and that you aren't sold something that you no longer need or that could actually mean spending more money in the long-term.
This is where this guide comes in. With a little know-how, and a few of the things that you know you need to look out for, then you can buy with confidence and make sure that you can get the right deal, and ultimately, the right car for you. What are the things that you should look for in a used car? What are the things to consider and the best ways to negotiate? What are your rights as a used car buyer? Here is your guide to help.
If you have chosen to buy a used car, where are the best places to buy them from? Here are some of the advantages and disadvantages of different types of sellers, and the things that you should most look out for. 
Buying from a used car dealer or independent garage 
If you are feeling quite nervous about buying a secondhand car, then going to a garage or a dealer is one of the easiest places to look. When you choose to buy from a private seller who is just advertising locally, then you are likely to need to have more in-depth knowledge about cars. It is important to learn about what a trader means. 
A trader is someone who is selling used vehicles, or at a franchise dealer who sells used cars. A trader can also mean a single person who sells cars, whether that is from a garage or from their own home. What makes the difference between this kind of trader is the level of preparation and the support after the sale that you can get. The larger the trader, the more support that there tends to be once the car has been purchased. This can sometimes mean a bigger premium on the price of the car, but it isn't always the case. 
How to decide
It is important to think about what you are looking for and what you need to get out of the used car that you buy. If you are thinking of the car as an investment, such as getting a car for your family to use, and plan to use it in the long-term, then it can make sense to get the car from a larger trader who offers a certain level of protection or a warranty. 
If you are looking to just spend as little as possible, then finding a private seller could be a good idea, as they are more likely to haggle, as a way to get rid of the car. When it comes to an independent car garage, then it is important to note that they often care hugely about their reputation, so it can be worth looking up reviews and customer experiences from previous customers. Whatever you choose, it is best to look at the terms and conditions of the sale, such as any warranty, as not all cars will be prepared for a second-hand sale, and may need some work doing on them.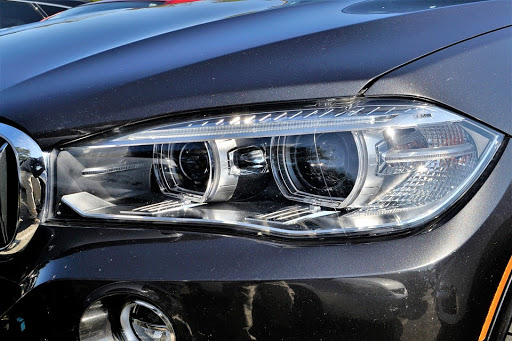 Car checks before buying a used car
When you have chosen where to look for your vehicle, then you need to know what you look out for. Having a 'checklist' for used cars is important. There can be some specifics to look out for when it comes to particular makes and models (such as hybrid or electric vehicles), but as a rule, these are the things that you should be looking out for. 
Tyres: it is a good idea to get down and properly inspect the

rims and tyres

as they can take a lot of beating on a used car. How much tread do the tyres have? As a legal minimum, in order for you to be able to drive the car away there and then, having a good tread on them is important. If they are looking quite bare, then it is a good idea to factor the cost of replacing them into your used car budget. 

Dents and scratches: what does the bodywork on the vehicle look like? Are there any signs of a large crash or is it just small nicks and light scratches that could be repaired? Are the rims looking quite poor from being bashed against the kerb? This is where going to inspect a used car needs to be in daylight, because there can be a lot of things that you can miss if you go to see the car in the dark. A used car doesn't have to be free or marks or scratches, as some can be repaired, but you need to be happy with the level that they have and the asking price of the car. 

Fluid levels: it may seem like a lot to look at, but it is a good idea to open the bonnet to check all of the

fluid levels

. This can include the oil, the brake fluid, and the power steering fluid. If these levels are quite low, it can be an indication of how poorly the car has been maintained, though it doesn't always follow. If the hood is up, then looking out for any oil leaks can also be a good idea, as well as looking underneath the car. Seeing problems doesn't always matter, but if they need to be prepared, then you need to factor in those repairs.

Electrics: it is a must to try everything on the vehicle, such as winding windows up and down, checking the radio, and testing the air conditioning. Some faults can be simple to repair, but if they aren't working too well, then it can be a good place to help negotiate the price.

Glass: look out for any chips in the glass, from the windows to the main windscreen and the mirrors. If there are any tiny cracks, then it can mean that a windscreen replacement could be needed sooner rather than later. If you have cracks that are in the eyeline of the driver, then it could mean that you can't pass some car checks, like the British MOT test. The lights should also be checked, to look for any cracks or glass, as well as checking for any moisture or fogging in the light.

Spare wheel and accessories: not all used cars are going to come with everything, especially if it is quite an old car, but checking if the car has something like a spare wheel is such a good idea. If there is one, then what kind of condition is it in? What about a jack for the car, should you break down? It doesn't matter if these things are missing, but you do need to make sure that you can replace them before you go about on long journeys, just in case.

Wear and tear: all second-hand cars come with a level of wear and tear, because due to their nature, they have already been loved and driven. But does the level of wear and tear that the car has align with

the mileage of the car

, as well as the age of the car? If they don't seem to add up, then it could be a big red flag to look out for, and mean that it could have been in a crash or just not looked after well. For example, if there is a car that has quite low mileage, but there is a lot of wear on the driver's steering wheel and pedals, then that could be a bad sign that the car won't last for very long as it hasn't been treated well.
This checklist will help to give you a good idea about what you should be looking out for, and when inspecting a used car. If you don't know a lot about cars, then it can be a good idea to have someone with you who will be able to help you and give some advice. Someone with a good knowledge of cars in general, as well as mechanics can be a good idea. If you are going to be spending quite a lot of money, then you will want to know that you are getting value for money. 
If you don't know anyone who fits the bill to come along with you, then for a fee, trained and qualified mechanics will come along with you to check out the car, and to see if everything is in working order, as well as checking the condition of the vehicle. This can potentially save you a large amount of money down the line, should they see something that could be an expensive issue.