Crafts
Die Cut Sticker vs Sticker Sheets: Which is the Best Option for you?

The sticker universe can be confusing: stickers, die cut, kiss cut, sheets, labels – how are you meant to find your perfect product in this jungle of terms? Look no further, we are here to help you navigate this! 
Let's start out with the terminology. We call stickers on a sheet labels, so there is no fundamental difference between a custom sticker and a customized label. When applied, die cut stickers and labels can look exactly the same, they just arrive in different formats, namely either on a sheet or individually. Both are amazing for branding your product and creating that visibility and exposure for your business and values. There are, however, some minor differences. Let's dive into that.
They are cut differently. 
Die cut stickers are cut individually around the shape of your design which means if you ordered 100 die cut stickers, 100 individual stickers will arrive. The stickers on sheets, on the other hand, are kiss cut. These are only cut through the vinyl layer, leaving the backing paper intact. This means, if you ordered 100 stickers, you will receive a number of sheets with this amount of stickers on. These pictures are a great visual aid: the first one shows die cut stickers whereas you can find the sheets on the second one.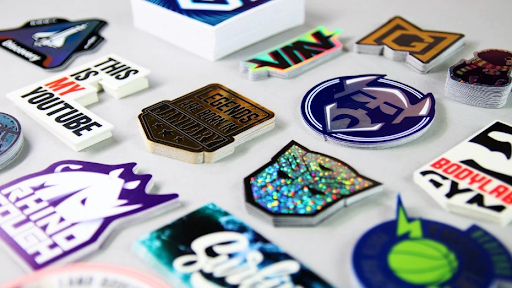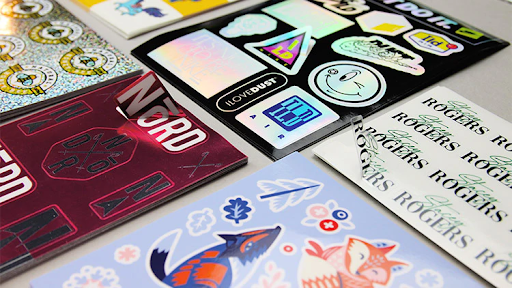 Die cut stickers are great for customer loyalty and outreach. 
As they come individually cut, they are perfect for handing out to customers or influencers. Stickers are the underdog marketing tool because they will not be perceived as advertising but seen as a gift instead, immediately forming that bond between your brand and the customer. 
Sticker sheets can make your life much easier. 
If you are looking to buy a large amount of stickers, sheets can be an absolute lifesaver. Being kiss cut, they are much easier to peel off and faster to apply which is super convenient if you are looking at hundreds of products that need to be labelled. Moreover, the extra backing paper can help support your intricate design!
The image below shows a perfect use of labels in a shiny holographic material.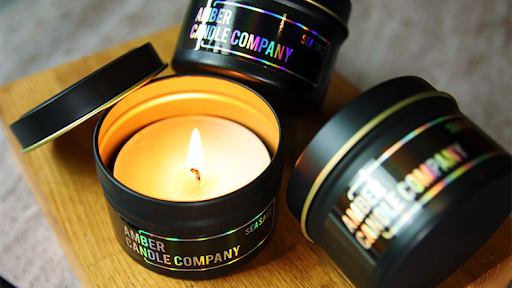 We hope this will help you find your perfect product to promote your brand and help you reach your customers. Do you have any questions or maybe even more tips? Let us know in the comments!