Business
Top Features Of Business VoIP Phone Service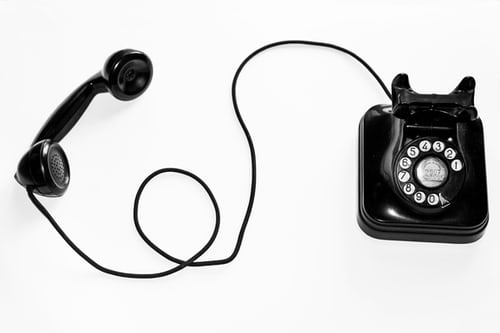 Business VoIP (voice over internet protocol)  service has become very popular among small and big-size business organizations. Communication in any business directly impacts its productivity, thus, companies keep looking to find cheaper and better ways to have productive and efficient communication. If you are running a business, the Business VoIP Phone Service is your friend that helps you to use technology for making or receiving calls. It is a powerful business tool easy to install, maintain, and packed with wonderful features. The  Business VoIP can bring up an array of benefits for the business and here we are going to shed some light on the best ones.
Business VoIP Phone Service: Incredible Features
It's no secret that cloud VoIP business phone service comes with plenty of features. Below, we have created a rundown for some of the best features supported by VoIP phone service for businesses.
Music on hold
Share an entertaining experience with your customers while they are on hold with the " music on hold" feature. You can choose any track from the library or select the customized one as per your preference.
Skill-based routing
The call routing is based upon the performance and ability of the agent. It's a great option in the situation where you may need to give instructions to the team members through calls.
Audio conferencing
Gone are the times of two-way calling. Now, you can arrange an audio conference with multiple people at a time.
Video Conferencing
Do not hide behind the telephone anymore. Make face-to-face business calls to increase business sales while improving the customer experience.
Quick provisioning
Speed and VoIP Small Business Phone System go hand-in-hand. Services like  SIP trunk, telephone numbers, additional extensions share a faster and more reliable experience than traditional phone service.
Multi-site working
Do you have multiple businesses? Well! Choosing a VOIP phone service for your business is a great solution to manage the work across multiple business locations. You do not need to connect any cable to do so; just connect to the internet and you will be all set to go.
Disaster recovery
VoIP shares better communication experience than traditional phone lines. If your traditional phone system goes down, you need to hire a site engineer to fix the problem. However, with VoIP you can get connected again in just a few minutes using the internet.
User control panel
To maintain the records and work activities of every employee and share the most delightful user experience, empower them with a customized control panel.
CRM integration
The business phone service allows businesses to integrate different CRM like Zoho, Salesforce, Call Pro, etc., for improved functionality.
Smart Queue
Transform the caller experience with a cut down in abandonment rate and reduction in waiting time using the smart queue feature. It will allow businesses to take more and more calls with higher efficiency.
Service messages
You can choose to play service messages before a call or during out of hours for sharing important details with a caller about the business.
24/7 support
Get 24/7 support from the maintenance team that is available to guide you for the queries or whenever you need help.
Virtual receptionist
Eliminate the requirement of a human switchboard with a virtual receptionist and save your time, money, and efforts while sharing a delightful experience with the customers.
The Last Words 
Adding a voice service to your business network is the best thing you can do to improve its productivity and share a better User experience. Thus, it is recommended to consider the business VoIP phone service for valuable and cost-friendly outcomes. There are multiple VoIP vendors out there, you can choose as per your business preferences. Whether you want to add an instant message to your team member, aur join a video conferencing; everything is possible with business VoIP service. This unified business communication platform will make sure that you stay connected to your team members and clients wherever you go.