News
How to Use Your CRM to Connect With Your Customers

If you are running any sort of business, the chances are your CRM is at the forefront of your operations. If it isn't, you should know that CRM is truly the next best thing for modern businesses since sliced bread.
By combining data from multiple systems and streamlining communication, CRM systems make sure you always stay one step ahead of your competitors. But that's an oversimplification of everything they can do for your business. Let's dive deeper into how they can help you better connect with your customers.
Managing leads
According to Lisa Fettner, VP Marketing at ReferralExchange/TopAgentsRanked.com, "even though nearly 100 million internet leads were generated in 2018, only 1.5% of them actually closed."
Converting prospects to customers is time-consuming and expensive. But a CRM helps businesses identify, convert and retain prospects in an automated process. It helps you do two things:
Understand who you are selling to. A CRM system tells you who your customers are and what they want based on the way they interact with your content. This helps you create effective messages for them since you know what kind of communication appeals to them the most.
Identify which stage your lead is in. Not every lead is an immediate customer. Some might want more information about you before investing in you while some may be waiting to build buying potential so that they can engage with your business. A CRM system can tell you which leads to focus on in which manner to be more relevant to them.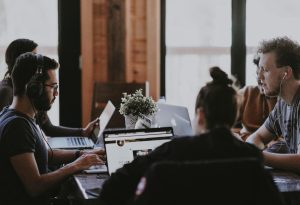 Retrieving information and conversations
This is one big problem that not many businesses talk about. They expect customers to repeat themselves every time they interact with their business before a resolution is offered. As Warren Levitan, Co-founder and CEO of Smooch, explains, "It's frustrating for the customer."
It is as ridiculous as starting your conversation from scratch every time you speak to someone in real life. "That's exactly how most companies interact with their customers," he says.
A CRM system helps you track and manage every interaction with customers – essentially acting as a repository for information about your customers, including contact information, past purchases, service histories, and notes about conversations you have had with them.
It gathers all the data in one place, so your sales, marketing, customer service, product development, and all your other departments can work together seamlessly.
Personalizing messages and relationships
"Each customer is in a different part of the sales cycle so it's impactful to create and share different pieces of content," says Cody Bollerman. Principle of a San Diego based consultancy. And he is right because 80% of customers will only buy from those businesses that personalize their experiences.
The most basic use of CRM is gathering information from customers and creating profiles. And most businesses do just that. But they fail to use this data to their advantage.
Personal data allows you to send targeted emails to specific groups of people. For example, you could set up a 'free shipping' email campaign to communicate with that specific group of potential customers who abandoned their carts after advancing to the shipping page.
Remember, "the difference between a great and an average content marketing initiative is not the volume of content you produce; it's the structure behind it." A CRM system can help you reduce your marketing efforts by actually making them smarter in the most relevant way.
Improving response time
The 2021 SuperOffice Customer Service Benchmark Report showed that the average response time to handle a customer service request was 12 hours and 10 minutes across the 1000 companies surveyed by them.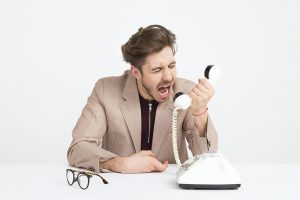 Evidently, the level of insecurity that a customer dealing with a product or service issue is rarely considered when businesses design their customer service. So, if your business deals in IT services, for instance, this kind of slow response can actually cost your clients millions of dollars every minute.
CRM software usually have a built-in chatbot, which can offer live assistance to your customers within milliseconds. If you use the software well, you won't even have to deploy human resources to deal with most of your customers – saving you a significant amount of time and resources.