Press Releases
Chris Surridge Welcomed as Guest Speaker at Coventry University's School of Marketing and Management Conference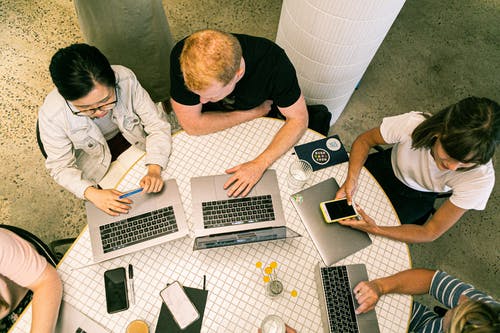 Whitefish Marketing's own digital marketing director – Chris Surridge – was one of the chosen guest speakers at this year's Coventry University's 4-day conference on the theme of "Preparing for the World of Marketing/HR: Industry Insight".  
Put on specifically by the University's School of Marketing and Management (SMM), the 4-day conference which took place online across the dates of 18th – 21st October 2021, saw a variety of seminars and talks presented by leading professionals in marketing, designed for the benefit of both Undergraduate and Postgraduate students as well as practitioners alike.
Chris Surridge, director of Whitefish Marketing, who set up the
Kent based digital marketing agency
back in 2014 was asked to present on a specific topic relating to his experience as an entrepreneur within this sector. The talk was entitled: "The Entrepreneur's Perspective – Setting up your own agency".
Pulling on Chris's business experience of successes and pitfalls over the years, it offered a chance for students with a keen entrepreneurial flair to learn handy tips on what to do (and what not to do) when setting up and growing their own agency. 
The virtual meeting room, held on Zoom, was packed with a high attendance level of over 100+ interested students, and the session ran out of time with over 60+ questions being posed at the end during the Q&A – too many to answer within the allotted schedule. Students were invited to communicate with Chris after the event if they had further questions to ask.
Chris Surridge remarked after the event: "It was a great "gig" and very well put on by the University. I think a yearly conference like this which helps marketing students prepare for the working life in industry is a brilliant idea. It gives them some true insight, stirs up ideas and enthusiasm, and offers a brilliant Q&A opportunity to learn things first-hand from practitioners and professional bodies in their sector. The feedback was brilliant, and I hope that my advice can be put to good use."
One student reached out to Chris via LinkedIn after the seminar, asking more questions on the subject, and messaged: "I am a digital marketing student at Coventry University. I loved your presentation today. Your energy was very contagious." Which pretty much summed up the fast-paced seminar hosted by Chris.
Matthew Danes – the Course Director had this to say: "Chris delivered a fantastic engaging session on being an entrepreneurial marketer. The session was superbly received by the attendees (across all levels of the school) and what came across, apart from Chris's vast knowledge of all things entrepreneurial, was his open nature and warmth for his fellow marketers. The session was much needed as sometimes formal education does not do enough to prepare students to be entrepreneurs and Chris's ethos and teaching very much reflect the broad entrepreneurial spirit shown by our students and fostered by our institution. I would like to formally thank Chris for his time, wisdom and commitment to entrepreneurial development and wish him all the best in all he does and hope he can work more with us in the future."
More about Whitefish Marketing:
Whitefish Marketing is a multi-award-winning digital agency, based in Folkestone Kent offering both
professional web design and development
services as well as a full suite of digital marketing services. Run by director Chris Surridge, Whitefish Marketing has been operating since 2014, and operate throughout the whole of the UK.