Monetised Monarchs and Charitable Cryptocurrency – Tiger King Coin and HUH Token
The crypto world may be a crazy and chaotic place with unexpected and unpredictable energy. Sometimes it's bright skies, and other times its cats and dogs. From the world's first cryptocurrency, Bitcoin, to up-and-coming players like HUH Token and Tiger King Coin, cryptocurrencies have followed different courses. From crypto cat games to Non-Fungible Tokens and now the next meme coin craze.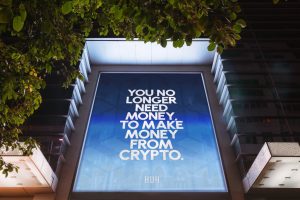 Joe Exotic, Joseph Maldonado-Passage still has almost two decades on his sentence, but an appeal court win may result in a shorter jail term, following his conviction in the murder-for-hire scheme of Big Cat Rescue's Carole Baskin.
As previously reported, Exotic agreed to contribute his name to Tiger King Coin ($TKING), a Meme Coin whose value is derived from mainly hype and attention like Dogecoin. Exotic was apparently handed $30,000 in $TKING to cover legal and medical bills. Since the cryptocurrency began trading a few months ago, the sum has risen to more than $400,000.
Exotic's name recognition is only half of the plans the cryptocurrency apparently has, as it is currently in the beginning phases of the creation of a gaming platform which will host other A-list celebrities. Exotic's tale is well-known in the United States because of its Netflix fame and memes. This fame however has come at a price for Mr Exotic as the new season of the will show viewers that Joe actually received a terrible deal.
Tiger King Coin was improved and released in August as a simple swap contract, making it accessible as a utility token for exchanges. During the relaunch, Joe's trust received a 1% supply, giving much more income for his legal and medical needs. The tokens are kept in trust by the coin team, who collaborate with Exotic's legal team to give finance as required in a manner that supports both of his interests without negatively impacting overall chart pricing.
For example, the Tiger King coin recently supplied considerable financing for the evidence-gathering efforts of Exotic's criminal counsel, John Phillips.
There is also plans on creating "TigerForces: Into the Wild!", a game based off of the cryptocurrency. This augmented reality game bridges the gap between cryptocurrency gaming, geocaching, and the celebrity engagement and sponsorship force that has yet to make substantial movements into cryptocurrency. The tiger King team is in talks with a number of A-list celebrities, musical groups, and other artists about lending their support to Exotic and this initiative. Some of these characters in the game will be NFTs, there will also be real-world scavenger hunts for genuine physical objects that might all fall under this category too. To complete the experience, the cryptocurrency is going a step further and including certain parts of another of their services, EtherLift, which will apparently be a marketplace for prospective sellers of advertising tokens or NFTs. The Chinese year of the Tiger is 2022, a coincidence?
This is an impressive mix of charity, functionality and hype. HUH Token that is soon to be released on the 6th of December is another cryptocurrency that has these three traits. This token is ending it's presale in the next few days. In regards to charity, it has an indicative with the Eden Reforestation Project where they have dedicated themselves to planting 1,000,000 trees, one tree per HUH Token holder. Not only this but there are rumours of getting Elon Musk involved with the charitable endeavours but there is not much information about this.
In regards to functionality there are plans in the work for an NFT market place that is interwoven with social media, as the cryptocurrency is very new the information on it is vague. This make become clearer, as the HUH Token is set to release their white paper at some point this week. When it comes to functionality and hype, the tokenomics of this cryptocurrency inspires excitement. It has a smart contract referral system. The technical approach of HUH Token includes a unique referral mechanism that is incorporated within the smart contract. This code may be provided to another individual who hasn't invested in HUH Token. This individual who is suggested then may buy at a reduced sales charge. Ten per cent of the purchase is subsequently redeemed into the original code owner's cryptocurrency wallet as either Binance or Ethereum, depending on the exchange being utilised.
This in combination with their mass of significant social media holders creates a recipe for the next crypto millionaire maker. Let's hope that others follow suit with charity and wealth distribution as a common trend among the next wave of cryptocurrencies.
Follow HUH Token on their Socials before they Launch:
Presale: https://huh.social/presale/
Website: https://huh.social
Telegram: https://t.me/HUHTOKEN
Twitter: https://twitter.com/HuhToken
Instagram: https://www.instagram.com/huhToken/