Top Altcoins to Make you Millions!! HUH Token the new Dogecoin or Shiba Inu
The cryptocurrency market is currently creating more millionaires than any other market on the planet. People have made and lost millions due to the volatility of the market and some people have even become billionaires thanks to the spectacular rise of several cryptos like Dogecoin and Shiba Inu.
One thing all of the new crypto millionaires have in common is that they invested very early on in Shiba Inu and Akita Inu, when they were worth just a few cents and before they became popular. A new crypto called HUH Token is now providing you with the same opportunity and their presale is about to end in just a few days before they launch on 6 December. Now is the perfect time to get in early!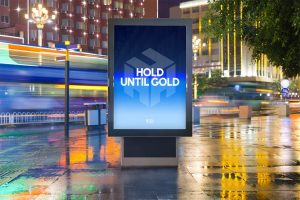 Gen Zers feel that investing in cryptocurrencies is the best way to become a millionaire, according to a recent report by Engine Insights. Nearly half of millennials (46%) agree. Smartphones allow users to effortlessly invest in hundreds of crypto coins without knowing anything about their intrinsic value beyond what others, especially well-known social influencers, say about them.
Dogecoin's value soared by 216 percent in January 2021 as a result of a tweet by Elon Musk, which began as a joke.
It's this sort of social media flair that you have to look out for when investing in a new cryptocurrency. It has been reported that HUH Token has enlisted the aid of thousands of top social media influencers in an attempt to harness the power of social media in the promotion of its token and the growth of its online community, which it calls the "HUH Nation".
Doge's dominance in the alternative coin market has been challenged by a new dog-themed currency, Shibu Inu. Anyone who invested $15 in Shiba Inu in August 2020 would have become a millionaire by now.
But these past few weeks have shown how it may already be too late to get into Dogecoin, Shiba Inu and Akita Inu. All of them have fallen more 50% past their peaks and the fall looks set to continue. The smart investor should look for the next big thing instead of trying to teach an old dog new tricks.
With the upcoming launch of HUH Token, now appears to be the ideal opportunity to get in on a new cryptocurrency before its rise.
HUH Token will be launching on PancakeSwap and Uniswap, two popular cryptocurrency exchanges, although you can already buy HUH Tokens now during their presale if you really want to get in early.
HUH Token's founders say $1 million in liquidity will be locked in for two years when the token launches, which should help keep HUH Token's value increase over the long term, and prevent the huge losses that Dogecoin and Shiba Inu saw after their peaks, making this token even more enticing.
HUH Token is also introducing a referral scheme where holders will be rewarded with a 10% commission on the first investment of the people they refer. You can refer as many people as you like and the commission gets paid out in Binance Coin (BNB) or Ethereum (ETH), depending on which exchange you use.
With all of these great features and the social media backing that HUH Token has, it's easy to see how this token might become the next Shiba Inu or Dogecoin.
Follow HUH Token on their Socials before they Launch:
Presale: https://huh.social/presale/
Telegram: https://t.me/HUHTOKEN
Website: https://huh.social
Twitter: https://twitter.com/HuhToken
Instagram: https://www.instagram.com/huhToken/