Education
What Happened At University of Phoenix In 2020?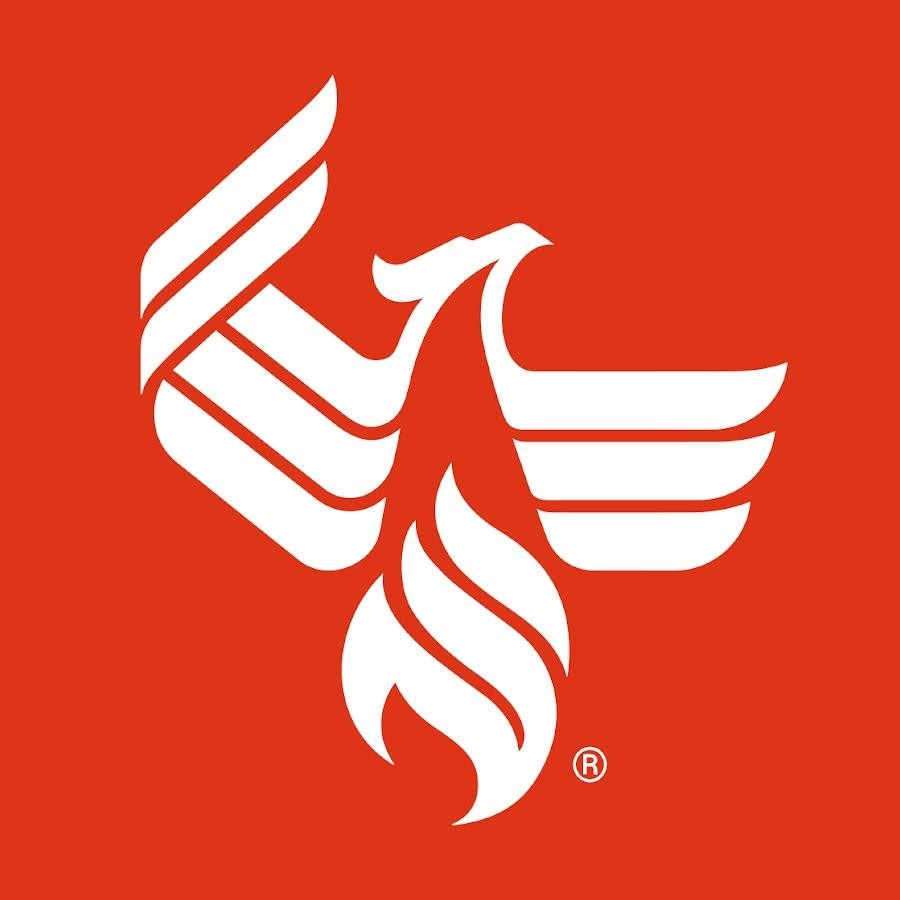 Although 2020 was a challenging year in so many ways, it was also an opportunity for service, innovation and equity. From faculty excellence to student affairs to community involvement, University of Phoenix dedicated its attention to support and excellence during trying times.
While COVID-19 led to many hardships, University of Phoenix not only continued its mission to offer flexible higher education to its students, but it also increased its efforts to provide resources. See how University of Phoenix supported faculty, students and the community in 2020.
For Faculty
With over 80 full-time instructors and 4,000 part-time faculty, University of Phoenix wanted to create an environment of constant improvement for its team, even during a historic pandemic.
Equity Training
Equity and inclusion are part of the University's mission to provide equal educational opportunities to all adult learners. That's why University of Phoenix offered a four-day diversity webinar, "Essential Conversations in Diversity, Equity and Inclusion," to all of its staff and faculty. Thanks to its collaboration with the National Diversity Council, University of Phoenix brought together law enforcement, healthcare professionals and university leaders for thoughtful and productive conversations about equity.
ATHENA Awards Nomination
The University's dedication to ongoing education for its faculty is one way it creates a culture of excellence. In fact, Doris Savron, vice provost of Academic Colleges at University of Phoenix, was named as a finalist in the Greater Phoenix Chamber's ATHENA Awards.
The ATHENA Awards recognize outstanding leadership from businesswomen in the Phoenix area. As vice provost, Savron has spent over 20 years at University of Phoenix, serving thousands of students each year. University leaders Kathryn Uhles, Sun Jones and Cheryl Naumann were also nominated for the ATHENA Awards. While University of Phoenix faculty always strive for excellence, this recognition and honor was especially well-deserved for their service during the pandemic.
For Students
University of Phoenix believes in taking a student-centered approach to higher education. With a streamlined admissions process, flexible course times and remote-friendly coursework, University of Phoenix was uniquely positioned to support students in 2020.
Financial Assistance
When the pandemic began, students were especially vulnerable to the economic impact of quarantine. With this in mind, University of Phoenix pledged CARES Act funding and direct assistance to its students, distributing all of its CARES Act funds back to students. While the Education Stabilization Fund required at least 50% of the funding to go to student financial assistance, the University distributed 100% of its funds to 3,201 students.
Assistance ranged from $800 – $2,411 in Federal assistance to the students who experienced the greatest impact from the pandemic. This initiative supported University of Phoenix students who were single parents, first responders and people facing unemployment. The additional funds offered an extra layer of support to University students in trying times.
Apprenticeship Program
University of Phoenix also felt a responsibility to support the careers and skills of American workers. In light of a pandemic that led to an unstable job market, University of Phoenix worked with Woz Enterprise to launch a U.S. Department of Labor Registered Apprenticeship Program.
The goal of this apprenticeship program is to train STEM students with on-the-job skills as they earn their Bachelor of Science in Information Technology (BSIT). Participants earn a salary, gain work experience and work toward completing their degree path. This approach not only speeds up students' timelines for earning their degree but also prepares them with marketable skills and work experience that can offer a competitive advantage in a challenging job market.
MHA Degree Updates
While additional student resources supported learners in 2020, University of Phoenix also recognized that the new state of the world meant it needed to change its available degree programs. That's why the University updated its Master of Public Health program to address equity and disparities in healthcare.
The College of Health Professions now offers a Master of Public Health with a Concentration in Community Health Leadership. This new Concentration helps students learn how to address health disparities in public health initiatives, specifically for diverse and underserved communities. "There will continue to be an increasing need for community health leadership to address current and future health challenges and disparities," said Dr. Mark Johannsson, dean of the College of Health Professions.
Competency-Based MBA
To support student demand for flexible online learning, the College of Business and IT at University of Phoenix launched MBA In Less Than A Year. The University's new program allows students to complete a Master of Business Administration degree program based on competency, speeding up the process significantly for eligible students.
This new approach meant that faculty measured student comprehension not through quizzes or assessment but through real-world skills. Students demonstrated how to create solid business strategies and navigate difficult leadership challenges as part of their coursework. Designed with mid-level professionals in mind, the competency-based Masters of Business Administration degree program also gave students direct access to a faculty mentor to offer additional support.
"The competency-based MBA is ideal for the mid-level professional who can leverage their experience and knowledge in business to demonstrate competencies to help lead their organization during these unprecedented times," said Kevin Wilhelmsen, dean of the University's College of Business & Information Technology.
In addition to financial assistance and competency-based learning, University of Phoenix also supported its students throughout 2020 with:
For the Community
Although navigating the changing environment of 2020 was a challenge, University of Phoenix realized that by serving its students with more resources and relevant degree paths, it could also serve the community. However, the University also acknowledged that more hands-on community programming would be key to stemming the negative impacts of the pandemic on a broader level.
For example, 25% of educators considered quitting their jobs during the pandemic. Teachers clearly needed extra support as schools made the shift to eLearning, which is why, from April to June 2020, University of Phoenix offered free courses for teachers.
"With more than 30 years of experience delivering successful online education, we feel a deep responsibility and sense of urgency to share our knowledge in virtual teaching to help the K-12 education community succeed in today's new normal of remote learning," said University of Phoenix Provost John Woods.
Over 3,400 educators signed up for Continuing Education Units (CEUs) designed to help them take their classrooms online. Thanks to a collaboration with Blackboard, University of Phoenix gave K-12 teachers guidance on how to design blueprints for virtual learning.
In addition to serving educators, University of Phoenix also supported the community with initiatives such as: 
Certifying as a Veteran Supportive Campus: The Arizona Department of Veterans' Services grants this designation to universities that meet the unique needs of military students.
Community Webinars: Virtual learning is a challenge even for digital natives, which is why University of Phoenix offered free webinars for parents, educators and students to navigate the complexities of online school.
Phoenix Scholar Equity Discussions: To further the discussion around systemic racism and justice, the College of Doctoral Studies wrote a special edition of the Phoenix Scholar on social justice reform.
Persevering Through Uncertainty
University of Phoenix is a national leader in flexible higher education. In spite of the 2020 pandemic, economic uncertainty and social unrest, the University was able to provide support to its faculty, students and community. Since 1976, University of Phoenix has adapted with the times, making education accessible to underserved communities and busy working adults. Although the future is never certain, University of Phoenix thrived in uncertainty with its mindset of excellence and service. To learn more, visit www.phoenix.edu.