How Social Media and SEO Can Work Together?
Many business owners who are brand new to the world of digital marketing, have the misconception that social media and SEO have nothing to do with each other. SEO and organic social media work together to provide value and relevance to your target audience.
SEO strategy is concerned with making your website or content more searchable so that people searching for phrases or questions about products or topics related to your industry will find your site in the results.
What Is Social Media SEO?
Social SEO is the use of social media as an indirect tool to increase your search visibility and organic search ranking.
Even though social media has no direct impact on SEO, the social signals (likes, shares, and comments) generated by people sharing your content on social media channels help to build trust and customer loyalty, as well as drive brand awareness and exposure, all of which indirectly help boost your online visibility and traffic.
Why Is Social Media Important in SEO?
The importance of social media on SEO is more complex than a simple yes/no response can explain.
Is it true that social media has a direct impact on SEO rankings? No, it will not directly improve your SEO rankings.
So, what is the connection between social media and SEO? Social media offers content marketing and link-building opportunities, both of which will help boost your organic rankings.
So what are those opportunities?
1. More Links = Increased Visibility = Social Media
If your audience is very engaged with your content, they will most likely share it, increasing its visibility. Because of the increased visibility, your content is more likely to be discovered and read by people who can link to it. The best way to have quality content and Google will rank it on the first page, is using SEO keyword research services.

2. Social Media Can Assist You in Improving SEO Ranking Signals
Social media has the ability to drive more traffic to your search-optimized pages, increasing your visibility and engagement on social media. You can use highly targeted social media posts ( like Instagram for example)  to increase the average time spent on your website, which will help you improve your search rankings in the long run.
3. Posting on Social Media Accelerates the Indexing of Content
When we publish new or updated content on our website, we immediately should share it on LinkedIn, Facebook, and Twitter to drive traffic to it.
4. Data from Social Interactions Can Help You Improve Your SEO Content
Use social interaction data for a better improvement for your SEO title and meta description, but you can also "determine which topic clusters you should be developing.
5. Social Media Aids in the Identification of the Audience for Your SEO Content
Social listening is an excellent method for conducting audience research on social media. A company that improves its social listening strategy has a better chance of improving its SEO and content marketing strategy. And also if you want your team to collaborate more, you have to use different project management tools.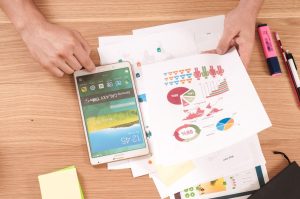 6. Keyword Research Can Be Done Effectively on Social Media
Consider keeping up with social listening trends to find new keyword opportunities for your profiles and content.
7. Social Media Can Assist You in Generating New Content Ideas
The social media team compiles a list of original comments and questions received on Facebook, Instagram, and other platforms. They then forward that list to the SEO copywriters, who use it to generate ideas for product descriptions, new blog posts, and other website content.
The Importance of SEO for Social Media
While most of the responses we received explained how social media aids SEO, several respondents stated that SEO also aids social media.
Here are some ways that your SEO efforts can assist your social media marketing efforts:
Keyword research reveals what your followers desire.
Best SEO Practices Facilitate Social Search Success.
Technical SEO Improves Social Performance and Tracking.
 How Social Media and SEO Can Work Together
1.) Social Media Enables Content Promotion
Social media allows you to promote the high-quality content you've worked so hard to create across multiple channels.
Social media is the most effective way to disseminate SEO-related content.
2.) Social Media Encourages More Participation
Increased engagement is the second way social media can help your site's SEO. Engagement helps improve your online reputation and helps you make connections and generate leads for your business.
3.) Link Building Can Be Achieved Through Social Sharing
Social media is also beneficial for SEO because it encourages more external sites to link to your content. The more diverse your external links, the more authority you'll have in Google's eyes.
4.) Improved Brand Awareness Improves SEO Rankings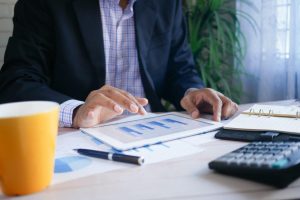 The fourth way that social media helps SEO is by increasing brand awareness. Increasing your social media reputation by increasing engagement and publishing consistent, high-quality content will increase your online brand presence. The higher your brand ranks for non-branded keywords, the more branded searches it receives. Use Instagram and Facebook, they help a lot!
By using hashtags and keywords, the right audience will find you.
5.) Google's Collaboration with Twitter
Finally, it is critical to note that Google has partnerships with Twitter. As long as this partnership exists, user searches will result in tweets (and Twitter hashtags) containing similar keywords. Having your Twitter posts appear in search results does not affect your site's SEO, but it can increase brand awareness and authority and lead to increased link building with other sites.
Conclusion
I believe you now understand how to use social media for SEO. A long-term social media strategy allows you to boost your SEO and rank higher in search results. While there are different ways to improve your SEO through social media best practices, the seven pointers listed above will get you started if followed correctly.
Understanding these social media tips is critical, but applying them to your social media marketing content is even more critical. What's more, continue to evaluate your performance to identify areas for improvement.