Design
Texas Home Décor Ideas: 6 Trends to Bring Into Your Home

If you're thinking about renovating or simply refreshing your Texas home, there are plenty of great ideas you can consider. From changing the lights and furniture to remodeling the entire house to give it a new and fresh look. 
There's also the issue of decorating a rented place. No matter if you're renting in a big city like Dallas or one of those quaint Mesquite TX apartments, most homeowners won't allow you to make great changes to their space. Spending countless hours on the Internet searching for the right remodeling ideas can take a lot of your time, so you might want to consult with an interior designer to help you out.
If you want to explore and get creative, check out our ideas below and you just might think of something. Lights, carpets, furniture, and plenty of other things can make great additions to your house and give it a totally new look.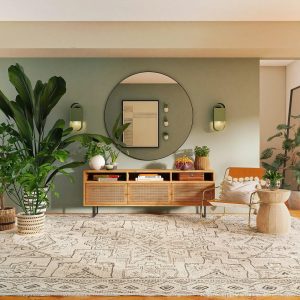 Lights
Whether it's the porch, hallway, or living room space, changing the lights can brighten up the place and give it a modern look. There are amazing chandeliers available that can change the atmosphere as well as the décor of your house, making it cozier or even more illuminated. 
Lights are great additions to any place whether it's an apartment or a big house. If you recently moved to a new place and want to change something that won't cost too much and yet brighten your place then lights are a perfect choice. The great news is that you don't always have to make any structural changes to incorporate them into your space.
Carpets and mats
Carpets are a great addition to any home. Whether you place them on the floor or as art pieces on your white walls, they will make your home feel warmer. Maybe you'll want traditional rugs or modern ones, the choice is yours, but don't forget to incorporate them into your hallway as well. Long hallway runners are ideal for providing a comfortable entrance into your home.
Long entrance mats can be customized if you have a large and unique space. Try to match the colors of your other carpets, or simply place a different one to set the tone. If you don't want to cover the entire hallway you can choose small rugs with dark, or beige and grey tones. But remember, you'll have to wash them quite often.
Furniture
One of the best ways to redecorate your home is to replace or refurbish your furniture. Whether it's the sofa or a vintage nightstand, if you don't want to get rid of your old furniture then just simply refurbish them. Living room tables tend to get damaged over time, so you might want to start with that.
Get rid of furniture pieces you don't need, and make your home more spacious. Change doesn't always mean adding something new and modern, you can simply throw away things you don't need and take up your space. Minimalism is a trend that many people are aiming for these days, so get inspiration from the Scandinavian home décor style.
Accessories
Adding new accessories to your home must be thought right. You can't simply place anything you like if it doesn't fit the house's décor. Too many accessories make the home feel stuffed, and it's quite difficult when you have to clean it. Minimal pieces that look cool can be just what you're looking for. Place a big mirror in the hallway or above the chimney, and if you live in an apartment you can simply put a new bookcase in the living room or bedroom.
If you want to make your home more bright and cheerful, embrace colors and find pieces that are unique and fit well together. For example, purchase different types and colors of pillows to place in your living room and bedroom. Don't forget your bathroom and maybe decorate it according to feng shui. Make it a peaceful place where you can feel relaxed whether taking a shower or simply washing your face.
Bring nature into your home
Since people are spending more time at home these days, they've reimagined their space with new preferences inspired by the beauty of nature. Designers have even incorporated live-edge wood accents, like shelves and dining tables, paired with calming colors and shades taken from warm greens and bronzes, browns, cobalt blue, and emeralds.
But, don't forget plants! Houseplants are one of the most important accessories since a long time ago. They're proven to reduce stress, increase air quality, and boost productivity. Plus, your home will look brighter and more refreshed with greenery all around than simply white walls. If you're allergic then faux planter or succulents would be a perfect choice.
Kitchen décor
Kitchens these days have been upgraded to dark-colored cabinets and countertops instead of plain white walls and minimalistic décor. Some homeowners are choosing green, grey, and even black kitchens to balance bright color schemes with other spaces.
There are quite a few popular kitchen designs, and if you prefer a minimal look there are ways you can make it even unnoticeable. Since invisible kitchens are trending a lot of people like having a kitchen that feels like a futuristic movie set.

Final thoughts
There are plenty of new trends available today that might just be what you're looking for. From invisible kitchens to refinished furniture and new lights, the choice is yours. Make your home look cool and cozy, and don't forget to leave your mark. A personalized home décor style is always a great idea.