cryptocurrency
Floki Inu (FLOKI) Surged Over 3,700% Since Launching – How Much Will Budding HUH Token (HUH) Make You?

 "Dogecoin is the people's crypto," tweeted the world's richest man, Elon Musk, in favour of the first ever meme coin, DOGE. That tweet led to a 50% surge in Dogecoin's price, pleasing investors of the currency who had their ROI multiply effortlessly overnight. With the business magnate granted the power to shift the movements of the finance market, no wonder a flurry of Elon-inspired meme coins have ensued. One of the latest ones, Floki Inu (FLOKI), is aptly named after Musk's Shiba puppy, aspiring to piggy-back off the success of Dogecoin and Shiba Inu (SHIB). Meme coins are so volatile that a tweet from Musk that is merely reminiscent of the currency, such as a photo of his pet dog, can cause the price to boom.
According to its website, FLOKI aims to become the most known and widely used crypto in the world. By tweaking its meme coin design, FLOKI incorporates real utility so it can have practical use as a currency. The team's ultimate goal is to construct an autonomous and decentralised ecosystem that includes strategic partnerships, token utility development, and developing use cases via NFTs, games, and decentralised finance features.
Valhalla, the NFT gaming metaverse, is FLOKI's major flagship product. It will be a play-to-earn gaming metaverse where you earn rewards for battling, and trade or hold assets earned in the metaverse. The team intends to merge successful components from games like Pokémon and Skyrim into Valhalla. Players will be able to catch and battle against 'Vera' creatures, and the game will also include a farming system in which players may tend to their crops and sell them as NFTs. With Valhalla, Floki Inu aspires to follow in the footsteps of games like Axie Infinity (AXS), which popularised blockchain gaming and earning.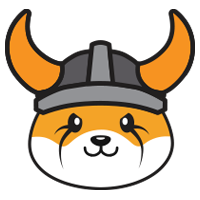 Demonstrating that meme coins are evolving, their approach seems to have worked – since the end of October 2021, the token has been on a strong upswing, with new all-time highs being made almost every day. FLOKI's market cap has reached $386,852,010.12, having only launched in June 2021.
If you're looking for a similar crypto but feel like you missed out on the rise of FLOKI, there's a new player in the game. And that's HUH Token – described as the first ever uti-meme, it's thought to be a new generation of crypto. Despite only being 2 months old, HUH already boasts over 15,000 wallet holders following their impressive 6000% price jump within its first month post-launch, so potential investors need to hurry. Early investors made tenfold during HUH's peak.
This Wednesday, hundreds influencers will be promoting HUH, which is expected to boost the price. However, HUH guarantees to have 50,000 influencers by the end of the year, to create their decentralized metaverse – the MetHUH. Like FLOKI, HUH are soon dropping an NFT pre-sale at the end of this month. In the MetHUH, influencers can turn their content into NFTs to be sold, as the core aim is for people to gain from the data they generate.
So, how much can HUH Token make you? There's only one way to find out.
For more information visit:
Buy On HUH Website- https://swap.huh.social/
Buy On PancakeSwap: https://pancakeswap.finance/
Buy On UniSwap: https://app.uniswap.org/#/swap
Website: https://huh.social/
Telegram: https://t.me/HUHTOKEN