Influencers Back the Metaverse – Trading Volumes for HUH Token (HUH) & Decentraland (MANA) Surge 165% and 53% Respectively Amid Crypto Winter
Hype surrounding crypto and its potential throughout the ongoing COVID-19 pandemic resulted in booms across major currencies including Bitcoin (BTC), Ethereum (ETH), Dogecoin (DOGE) and Shiba Inu (SHIB). Since November 2021, crypto has been crashing and raising concerns that the sector is entering a 'crypto winter', which is a prolonged period of flat trading following a price drop. However, the latest stats from HUH Token (HUH) and Decentraland (MANA) indicate that the metaverse projects appear to be thriving.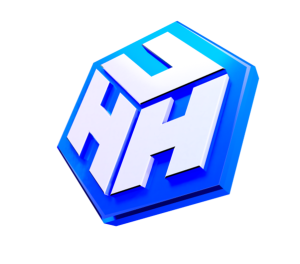 Several major cryptocurrencies, including Bitcoin and Ethereum, underwent large value drops in January 2022. Only a week ago, the crash was revealed to have wiped out almost $1 trillion in market value – more than the 1929 Wall Street Crash. CNBC TV-18 recently reported that this crypto winter could be transmuting into an 'ice age', potentially spanning across several years. Nevertheless, this hasn't affected public sentiment around NFTs and the metaverse, as HUH and Decentraland have trading volumes of 165% and 53% respectively over the past 24 hours, according to CoinMarketCap.
Yesterday, hundreds of influencers began promoting HUH across their social media channels. The uti-meme exploded in value, going up 60% over the past 6 days, and is approaching a diluted market cap of $24 million, despite only launching 2 months ago. HUH's early success has been attributed to having their own swap, preparing to launch their own app and implementing an unlimited referral system whereby users can earn BNB by referring people.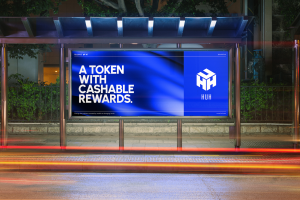 Yet HUH have big aspirations – ultimately aspiring to create a decentralized metaverse named the MetHUH, in which influencers play a big role. HUH's onboarding of hundreds of prominent influencers appears to be a pilot for its potential – as HUH is promising to have 10,000 influencers by this July, and another 40,000 by the end of 2022. But why are influencers agreeing to promote HUH? Well, in the MetHUH, people would gain from the data they generate, according to the White Paper. As such, influencers making content in the MetHUH earn HUH tokens as well as having the opportunity to tokenize their content into NFTs and sell them. But it won't be a one-way street, as users will also reportedly earn HUH tokens by simply consuming influencers' content.
Decentraland (MANA) has also been rising steadily since this morning. It first gained notoriety as a virtual reality platform based on the Ethereum blockchain that allows users to create, experience, and monetize content and apps. Users acquire plots of land in this virtual environment, which they may then navigate, develop on, and monetize. Decentraland was founded in 2017 as a result of a $24 million initial coin offering (ICO). The VR platform was released to the public in February 2020 after a closed beta period in 2019. Users have since built a variety of interactive experiences on their LAND parcels, including interactive games, sprawling 3D scenes, and a number of other interactive activities.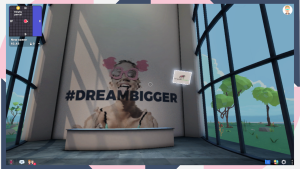 Decentraland has already demonstrated its prospects for influencers. Post For Rent has established a digital influencer HQ in Decentraland, with the goal of serving as a 'bridge' between the physical and virtual worlds for influencers. Moreover, FreshStash, Decentraland's first influencer clubhouse, recently partnered with Bellwether Culture, a full-service, hybrid events and creative content firm, to debut their NFT platform at UNREVEALED, Miami Art Week's newest community grounds. In this sense, the metaverse could give creators an entirely novel aspect of connection and communication with other influencers and businesses as well as their audience.
The metaverse is still in its infancy, however Decentraland and HUH's prosperity indicates that influencer support may be helping crypto out of its bearish market. Will cryptos that aren't linked to a metaverse project continue lagging behind?
For more information visit:
 Buy On HUH Website- https://swap.huh.social/
Buy On PancakeSwap: https://pancakeswap.finance/
Buy On Uniswap: https://app.uniswap.org/#/swap
Website: https://huh.social/
Telegram: https://t.me/HUHTOKEN