cryptocurrency
Binance Plans to Expand into Russia & Ukraine in 2022 & HUH Token (HUH) Completes Phase 1 of its Roadmap

Russia has been a prevalent theme across crypto affairs recently. With the crypto market in Russia alone valued at $200 billion, the Kremlin has witnessed a range of clashing views. The Bank of Russia has proposed a ban on crypto, which Putin went on to reject as he sees potential in mining. Despite the ambiguity, Binance wants to extend its operations into Eastern European territory, including Russia and Ukraine, while HUH Token (HUH) announced the completion of Phase 1 of its roadmap less than 2 months after its launch.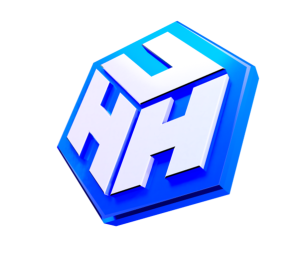 In response to the Central Bank's proposition to ban crypto, Russian politicians have advocated regulating the crypto market in order to increase tax revenue. Consequently, Binance is hoping to expand into the prosperous region, following Central Bank estimations that the annual volume of crypto transactions is approximately $5 billion.
While Binance awaits regulatory progression in Russia, the exchange has turned its attention to neighbouring country Ukraine. Despite ongoing tensions between Russia and Ukraine, Binance is prioritising the launch of a crypto payment card in Ukraine. Binance is aiming for a strong position in Ukraine's crypto market by providing a diverse range of local crypto services, according to Binance Ukraine's new GM Kirill Khomyakov, who spoke to Forbes Ukraine recently.
Binance Ukraine is actively developing local services relating to NFTs and fan tokens, in addition to the crypto payment card. According to Khomyakov, the company is intending to create a fan token for a prominent sports team in Ukraine soon to facilitate nefan interactions. While Ukraine's crypto legislation prohibits direct payments in cryptocurrencies such as Bitcoin (BTC) since they are not recognised as legal tender, crypto-derived transactions remain unprohibited.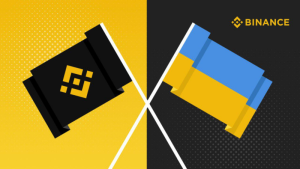 Yet Binance won't be the only one advancing its operations this year, as HUH Token (HUH) has just completed the first phase of its roadmap. Since launching on PancakeSwap on December 6th, HUH has enjoyed a meteoric rise as it surged 6000% within a month of its launch, thanks to its successful presale strategy. Last week, HUH soared in value again, this time by 70% over a 4 day period, after hundreds of influencers began promoting HUH on January 26th.
Announcing the completion via Instagram, Phase 1 of HUH's roadmap consisted of gaining a Certik audit, launching HUHSwap, getting listed on CoinGecko and CoinMarketCap, launching on PancakeSwap and completing its CEX Tier 3 listings. HUH managed to achieve all five within 2 months post-launch. Now HUH has entered Phase 2, it will focus on creating a HUH wallet, Tier 1 & 2 listings and revamping its website for full functionality.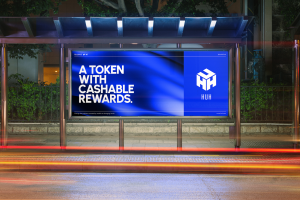 Moreover, the completion of Phase 1 means that HUH is drawing closer to its goal to create a decentralized metaverse that will be called the MetHUH. In MetHUH, influencers create content for users to consume. Both content creation and consumption are assessed, with sentiment analysis performed by AI-based systems such as IBM Watson and Google Perspective, which employ comment analysers. A sentiment analysis report is attached to both the social influencers' and users' accounts using this information, and sentiment tokens are granted based on recognised traits. Both influencers and users earn HUH tokens based on this mechanism.
For more information visit:
 Buy On HUH Website- https://swap.huh.social/
Buy On PancakeSwap: https://pancakeswap.finance/
Buy On Uniswap: https://app.uniswap.org/#/swap
Website: https://huh.social/
Telegram: https://t.me/HUHTOKEN