cryptocurrency
2 Cryptocurrencies to Diversify Your Portfolio in 2022 – Curve (CRV) DAO and Seesaw Protocol (SSW)

"Stable" is not a word you often hear when people speak about investing in cryptocurrency. The market often has wild swings, and major cryptos like Bitcoin (BTC) and Ethereum (ETH) have lost over 40% of their value since the beginning of December. However, Curve DAO is trying to bring stability and liquidity to the crazy world of cryptos by providing investors the opportunity to generate small yields on "stablecoins" linked to other cryptos.
Meanwhile, Seesaw Protocol is preparing to launch its presale next week as the new cryptocurrency plans on providing a bridge between major blockchains, providing a cheap and fast way to exchange value between them. As a result, these two cryptos could be solid investments in 2022.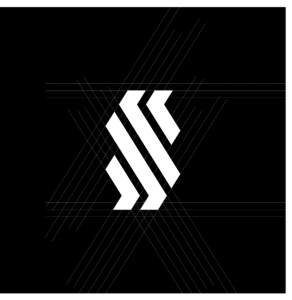 The Curve Wars
Curve Finance is a decentralised exchange (DEX) governed by the community that facilitates the exchange of stablecoins. On-chain decisions are made by CRV holders who obtain voting rights by locking their tokens for nearly four years in order to convert them to veCRV. The veCRV are used to vote in governance, increase governance rewards, earn trading commissions, and receive airdrops. The longer the CRV remains locked, the more voting power holders acquire, and vice versa.
As a result, yield-increasing applications Convex Finance, as well as other DeFi protocols such as Yearn Finance and StakeDAO, are enticing CRV holders with attractive stake returns. The protocols then deposit the CRV they have received into Curve Finance and collect veCRV, gaining voting power over the allocation of additional CRV rewards to the pools for which they provided liquidity. This is tantamount to a land grab, hence the name "Curve Wars".
Major stablecoin projects have recognised the critical nature of this weekly vote allocation in maintaining their Curve liquidity. (Losing that vote results in lower yields for LPs, which may cause capital to flow elsewhere.) Now, a 'war' has erupted, with various protocols openly bribing voters and rewarding holders of veCRV with their native tokens. "Bribe" might be a strong word as there is nothing illegal about the process, so some have used the term "incentive" instead.
Convex Finance is the sole owner of veCRV at the moment, controlling 47% of the total supply. The protocol is offering a 48% APY on staked CRV – nearly ten times the APYs offered by various pools across the multibillion-dollar DeFi industry.
Convex Finance is built on top of Curve and enables Curve liquidity providers and CRV holders to earn additional yields without locking up CRV tokens for an extended period of time. The protocol recently exceeded $20 billion in total value locked (TVL), making it the second-largest decentralised finance protocol in terms of TVL. Curve is the largest, with $24.3 billion in committed capital.
Seesaw Protocol (SSW)
Seesaw Protocol (SSW) aims to be a multi-bridge cryptocurrency that will enable holders to transfer value between different blockchains. However, SSW will have a leg up on other cryptos as it will enable people to transact between Binance, Polygon (MATIC) and Ethereum's Smart Chain.
This will also enable Seesaw Protocol to offer holders cheaper and faster transactions as it will be able to use the appropriate blockchain at appropriate times (depending on congestion) to find the faster and cheaper transaction.
Seesaw Protocol (SSW) has just begun its presale stage, providing investors with an ideal opportunity to get in early. As we saw last year with Solana's incredible rise of more than 40,000%, getting in early on these types of cryptocurrencies can yield massive returns.
Seesaw Protocol (SSW) will be available on PancakeSwap and will charge a fee for each transaction with each purchase of SSW carrying a 3% fee, and each sale carrying a 5% fee. This will benefit holders, as the 3% is redistributed among existing SSW holders. The 5% sell fee is added as a liquidity pair alongside Binance Coin on PancakeSwap (BNB). This could help stabilise the cryptocurrency by encouraging people to hold rather than sell, thereby reducing volatility. Additionally, it enables liquidity, which is critical for any cryptocurrency to continue trading smoothly.
In a world of fast-moving hype-fuelled cryptos, investing early on can result in massive profits on a relatively small investment. Seesaw Protocol could provide the latest and greatest opportunity to get in ahead of the next windfall.
More On Seesaw Protocol:
Presale: https://presale.seesawprotocol.io/register
Website: https://seesawprotocol.io/
Telegram: https://t.me/SEESAWPROTOCOL
Twitter: https://twitter.com/SEESAWPROTOCOL
Instagram: https://www.instagram.com/seesaw.protocol