Metaverse games from Floki Inu (FLOKI) and HUH Token (HUH) are set to make users very rich following in the footsteps of leaders Axie Infinity (AXS)
Gamers worldwide could enjoy a second source of income from a new play-to-earn (P2E) game from  HUH Token (HUH), which is destined to set the social media and crypto world alight, as the MetHUHverse aims to bring both worlds together.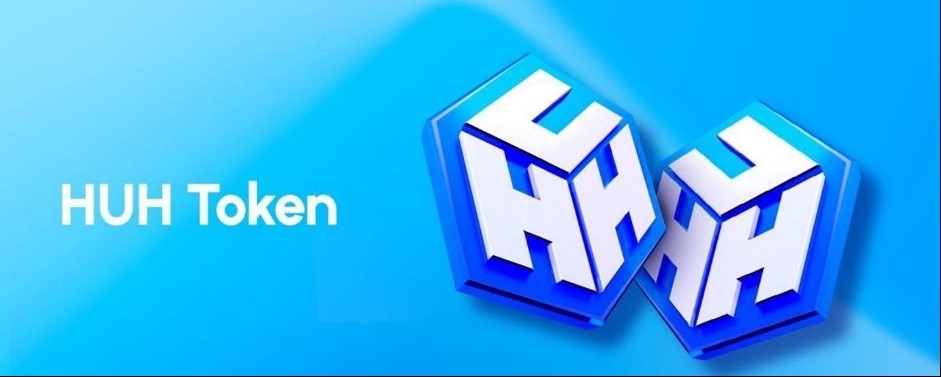 If the pandemic has taught us anything, it is that relying on one source of income is not always so secure and it might be worth seeking new ways to generate additional income. This has proven to be successful through decentralized crypto games, like the first of its kind Axie Infinity (AXS) which first launched in November 2020, and it has achieved 50,000% ROI. The game is a bit like Pokémon because users can battle, collect, and trade their characters.
There are two ways of making money through Axie Infinity (AXS), the first way is by battling your characters against others either in the arena or in the adventure mode. The arena mode lets users compete against other real-world players, and the adventure mode is a PVE system that lets users compete against in-game monsters. The second way of earning money with Axie Infinity (AXS) is by breeding two monsters in the game, to create a brand new one. A unique breed of Axie could fetch users' high amounts of money on the in-game NFT Marketplace, and sales have been as much as $130,000 which shows how lucrative crypto gaming can be.
Floki Inu (FLOKI) has announced its new blockchain game called Valhalla and its highly anticipated release will showcase a unique and robust game according to the white paper, it will have a gardening system, in-game characters known as Vera, and a robust battle system, an in-game ship system and an items system. Also, in the Valhalla metaverse, Floki will be the main currency of the Valhalla world and the only way to buy in-game tokens will be by buying Floki or by using $FLOKI tokens.
Even though HUH Token (HUH) has not launched its play-to-earn game yet, its ambitious roadmap shows that it could be released within the next year. The brand-new social media platform and NFT marketplace will be a great way for investors to earn an extra income. Investors have already been earning extra rewards in Binance Finance (BNB) via HUH Token's (HUH) successful referral system.
Furthermore, Bitcoin trust Grayscale has stated that by, "removing the web 2.0 centralized companies that have historically controlled these online spaces web 3.0 Metaverse virtual worlds have benefited from rapid innovation and productivity gain," which means that the next few months and years are going to be exciting for providers like HUH Token (HUH) and Floki Inu (FLOKI). The new crypto games coming out on the metaverse are going to be extremely profitable, as it is said by Grayscale that there is a market opportunity of making $1 trillion in annual revenue. So, the potential for users to make a lot of money as an extra income, whilst having a lot of fun playing blockchain games is very desirable.
Learn More About HUH Token Here:
Website: https://huh.social
HUH Official Swap: https://swap.huh.social/
Telegram: https://t.me/HUHTOKEN
Twitter: https://twitter.com/HuhToken
Instagram: https://www.instagram.com/huhToken/