Ladders for DIY Enthusiasts
There has always been a healthy number of DIY enthusiasts, but the number of people who have taken up arms to do work on their homes rose massively with the lockdown of 2020. That was a time when the great people of Britain who were stuck at home took up their power tools to build pubs and bars in their garden, or finally put up those shelves they'd been talking about for years.
Although the world has adapted to allow people to either to work from home or return to work as usual, there are still a fair share of those who haven't relinquished their love for DIY. The journey of visualising your next project, planning it, building it with your bare hands, then stepping back to admire your handiwork is an unmatched feeling of satisfaction. It's no wonder that DIY is still such a popular pastime!
If you fall into the category of DIY enthusiasts and you've found your way to this blog, you might be on the hunt for a new ladder. If that's the case, you're in the right place!
There are a wide variety of different ladders on the market, so finding the right ladder for your unique needs can be a bit of a challenge. Luckily, we're here to go through some suggestions and help you find the right ladder for you!
Step Ladders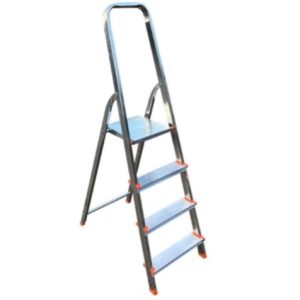 Step ladders are such a classic staple in the world of ladders. They can be used for a wide number of different projects, such as painting hard to reach areas, hanging shelves/photos, and even simple day-to-day activities like replacing light bulbs and dusting.
Step ladders are relatively easy to secure, making them safe for users of different abilities. Their wide level platform almost makes them comfortable for use for projects that require long-time ladder use, giving you a space where you can comfortably stand, or kneel for long periods of time.
If you're looking for a high-quality step ladder, there are a wide variety available from Ladders UK Direct; browse step ladders today!
Loft Ladders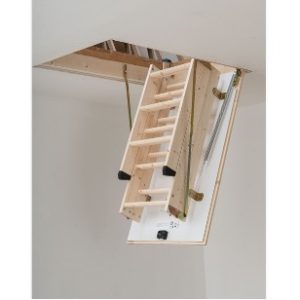 Loft ladders are potentially a more limited ladder option than step ladders, as the locations and conditions loft ladders can be used in are more restrictive. That said, loft ladders have other benefits that step ladders don't have.
If your next big DIY project is a loft conversion, loft ladders are a fantastic choice for loft access for a wide number of reasons. Loft ladders make it quick and easy to access other areas, giving you the ability to move about freely without having to bring out a ladder and set it up.
Furthermore, when they aren't in use they're tucked out of the way, meaning you won't be constantly tripping over ladders in the hallway when they're not being used! When it comes to lofts specifically, loft ladders could also be considered a safer option in relation to other ladder options; since it's affixed to the hatch, meaning there's no chance of the ladder slipping, falling or tilting.
Loft ladders are also available in a wide variety of different materials so no matter what conditions you're installing a ladder in, you can find an option that suits your needs.
If you're on the market for such a ladder, take a look at the wide selection of loft ladders available from Ladders UK Direct.
Telescopic Ladder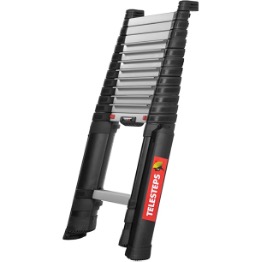 Perhaps a less well-established ladder in the DIY community, telescopic ladders were only invented in 1989 but have since made themselves known as a convenient and dependable ladder.
Telescopic ladders are a pretty diverse option, with their collapsible and adjustable frame allowing them to be extended to the height you need. Once you've finished with them you can collapse them back down to their small size, which also makes them incredibly convenient in regards to storage.
Telescopic ladders are typically very lightweight which, combined with their small size, makes them very easy to transport and carry around. This versatility also makes telescopic ladders suitable for both internal and external use.
If these versatile benefits sound like something that might come in handy, check out the range of telescopic ladders available from Ladders UK Direct to find the right ladder for you.
We hope this blog has been useful and has helped you make the decision as to what ladder type is best suited to your needs!