Following the pandemic and lockdowns, the gaming industry has seen multiple technological advances. Some of these advancements are the development of the metaverse and crypto gaming platforms with immersive VR/AR experiences built on blockchain technology.
These platforms promise endless possibilities, including gameplay, NFT mining, purchasing, and trading of digital assets created within the game. To carry out any of these exciting activities, players need to use in-game currencies that are essentially crypto with real-world value. Gaming cryptocurrencies (coins and tokens) were created from this union between the gaming industry and blockchain.
This article discusses the top gaming cryptocurrencies, the games they are native to, and their many uses.
MANA (Decentraland)
You cannot talk about the top crypto gaming projects without mentioning Decentraland. The game is set in a 3D virtual reality platform where players can interact with one another and share and monetize their art. These gamers can transact using the native crypto token, MANA, to purchase LAND (virtual real estate), construct structures, and create art.
MANA is the native crypto of the blockchain-powered world, and it is one of the best gaming currencies to invest in. Created in 2017, Decentraland metaverse exists in the Ethereum ecosystem and uses a simplified builder to build or create game tokens from tons of 3D items. These cryptos can then be purchased, sold off, or traded amongst players and used to purchase and auction in-world assets sold on open marketplaces.
The metaverse has hosted several events, has so many incredible use cases, and even uses DAO for decision-making, increasing the adoption of MANA and the market value. Currently, this token is trading at $1.2, and with a market cap of $2.24 billion, you can tell that there are gains to be made from long-term investments in this asset.
Did you know that you can make a minimum deposit of just $1 to play online casino slots? To do this, use a Lucky Nugget $1 deposit code to play slot machines in the online casino. You can even get bonuses and free spins to enjoy gameplay when you sign up using this code.
SAND (The Sandbox)
Another crypto asset used to purchase in-game lands and estates, SAND, is the native currency of the famous crypto gaming platform, The Sandbox. Within this world, players can create 3D assets and worlds built on their imaginations.
Using a combination of DAOs and NFTs, the game draws in tons of gaming enthusiasts to buy and sell elements like LAND, and trade assets, products, and services with one another.
The decentralized ecosystem uses a play-to-earn model that allows users to create games and play them at the same time. The new partnership with Atari to create limited theme parks worth thousands of dollars would see the price of SAND increase steadily from its current price of $1.8.
AXS (Axie Infinity)
Still, on popular, high-value gaming crypto coins, we have a major runner, AXS, which is built on the ERC ecosystem. The Non-Fungible Token (NFT) is native to Axie Infinity, a play-to-earn (P2E) gaming platform where players can purchase, collect, trade, and battle with creatures called Axies.
By engaging in gameplay on the VR platform, players can earn thousands of AXS gaming coins daily. This feature is probably what spiked its worth from $0.54 in early 2021 to $30.
Axie Infinity has many holders, and its stability can be proven by a market cap of $1.86 billion. If you can afford to purchase it, AXS is an excellent token to own for long-term profit.
Funding your bankroll in an online casino should be easy, convenient, and secure. When you play at the best Monero casinos, you can use a truly convenient payment method. Like every other cryptocurrency, you are guaranteed privacy, anonymity, and speed with Monero.
ENJIN Coin (Enjin)
The Enjin coin is another ERC20 crypto-coin built on a decentralized platform that gamers can use to trade their assets while increasing the real value of their digital wallets. The coin was created in a partnership between the Enjin Network and Microsoft to introduce an NFT into Minecraft.
The gaming platform allows developers to create in-game assets and mint Enjin into them; these assets are then gotten through in-game purchases. The assets are linked to multiple blockchain games using Enjin Coin as their currency, so players do not need to purchase $ENJ from crypto exchanges. These coins are locked in smart contracts to ensure real-world value. Some titles using Enjin are War of Crypto, Forest Knight, Age of Rust, ReBounce, and 9 Lives Arena.
With a market cap of $771.76 million, $ENJ is currently worth $0.8. The coin also has a native wallet where users can trade crypto assets and NFTs.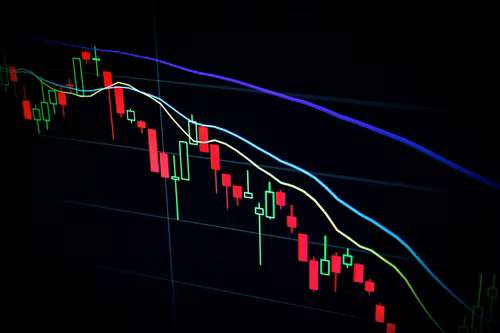 GALA (Gala Games)
Currently trading at $0.12 with a market cap of $850 million, GALA might be the best gaming cryptocurrency to invest in.
GALA is the native cryptocurrency of the Gala Games, a decentralized VR game built with blockchain technology that allows players to influence the governance proposals in the ecosystem.
You can choose to invest in the Fuzzles NFT collection from this platform. Fuzzles is the world's first "living" NFT collection, which comprises 9,997 Fuzzles who are said to have AI-powered brains but "real flesh and blood" bodies. Each Fuzzle Pod is currently worth 0.5 ETH, and the demand shows that its worth will increase tremendously in the coming months.
Conclusion
The iGaming industry is gaining a lot of popularity, and the increasing number of gamers plus the use of blockchain technology results in more revenue generation. There are tons of gaming coins and tokens circulating in the crypto market, and it is necessary to invest in the ones with good roadmaps and interesting use cases.
There is a general decline in the crypto market, hence a reduction in these coins' values and market cap, but if 2021 is any indication, there should be some increment soon. The more players holding or using a cryptocurrency, the higher its worth would rise in time.
However, this does not mean that you should just throw your money into these investments, as they are risky businesses. This is because the use of crypto gaming coins is still relatively new, so there isn't a lot of data to back up decisions. For this reason, it is advisable to research a coin and understand its foundation and road map before investing in it.