An Ultimate Styling Guide For Brides Getting Married In Summer
Summer is here, and so is the wedding season. The perfect blue sky and fresh color palettes inspire brides to choose the summer months of July and August to tie the knot. From a sandy beach affair to an aesthetic garden venue, the opportunities for a summer wedding are endless.
Well, there is another side of the summer wedding season, which is relatively dreadful. The scorching heat, glaring sun, and sweat are not comfortable for that matter, especially for brides. After all, adoring in a heavy, embellished wedding dress with flashy jewelry and layers of makeup is not an easy task when the temperature is at its highest.
But that doesn't mean that you should give up on your fantasy of a perfect "SUMMER FAIRYTALE." You can surely plan a stress-free summer wedding while not letting your bridal charm dwindle. Wondering how? Here are the best styling tips we have made handy for you. Keep reading!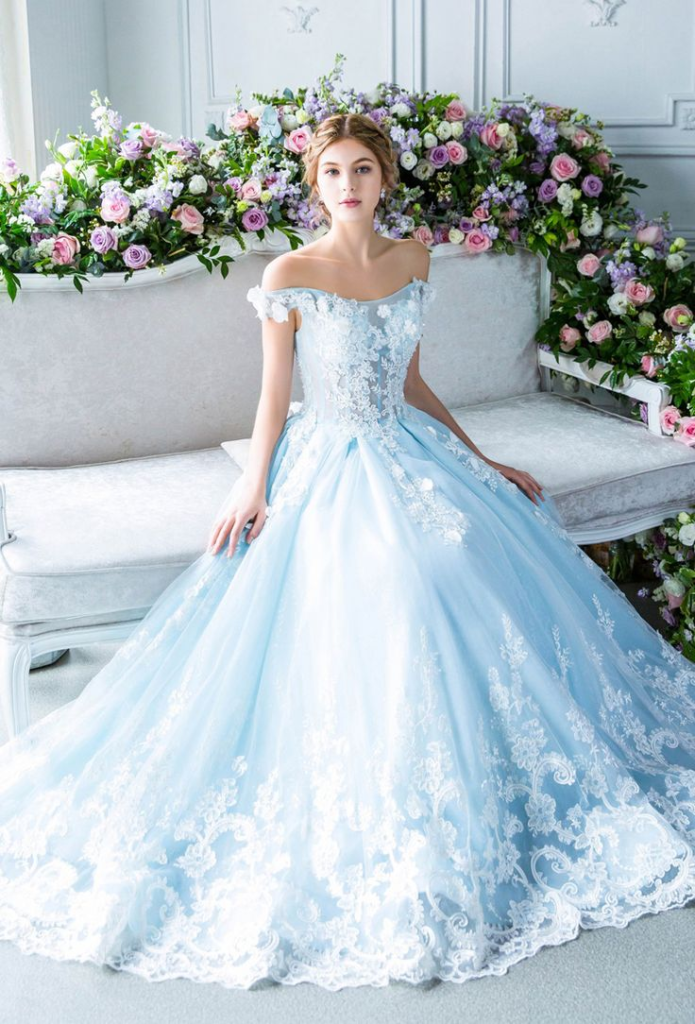 1.     Buy The Right Wedding Dress
First thing first: buy the right wedding dress that is summer friendly yet stunning enough for you to cut a dash. Below are a few essential tips to take into account when shopping for the *one* –
●      Consider Your Body Shape
Some rules are meant to be sternly followed, no matter the season of the event. "Dressing up for your body shape" is one of them! Since you'll be the bride, the center of attraction, you're supposed to doll up in a silhouette flattering to your body shape.
A dress that accentuates your best features and hides your imperfections is the *one* made for your big day.
●      Opt For Light, Breathable Fabrics
One of the essential elements of your summer wedding gown is the fabric content. Natural, lightweight fabrics with great room for breathability are the best choice. Tulle, chiffon, organza, and satin are light yet lavish for summer-style wedding dresses. You can also seize on lace dresses, as long as they are not heavy and warm.
This sheer floral applique bodice tulle Jovani ballgown is ideal for summer brides who yearn for a great mix of beauty and breathability.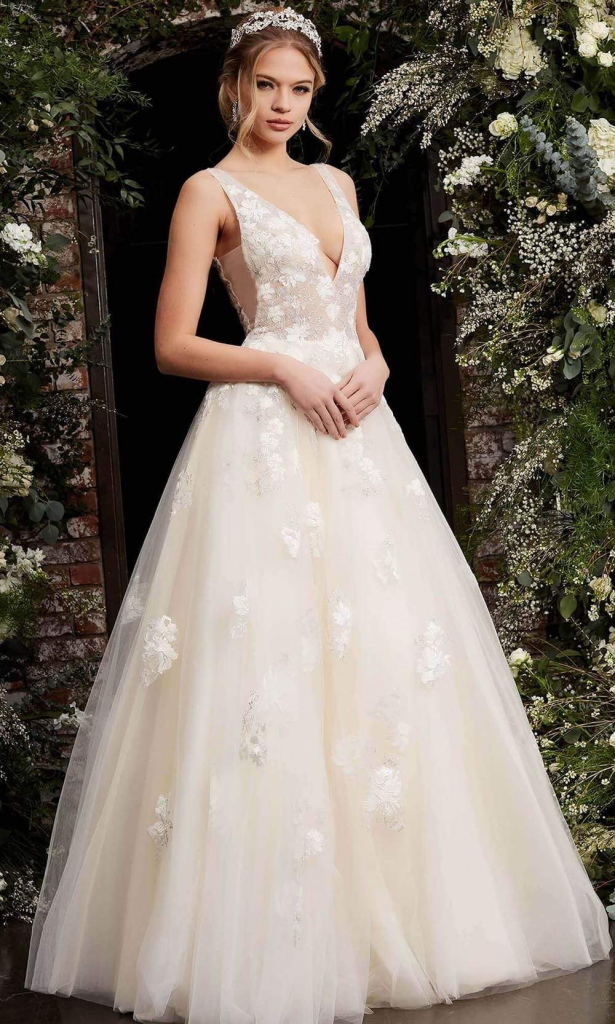 ●      Forget Heavy Embellishments
While heavy beads, sequins, and rhinestones look glamorous, they can be a great pain on a hot summer day. So instead, look for a bridal dress with light details, such as *one* with thread embroidery.
You can also choose to go monotone, especially if you're all heart at creating a chic and classy statement. Don't worry; it will look great in the photos, too!
●      Pick Cool Summer Shades
White, cream, and ivory, the traditional wedding colors, work well for any season. But this is not just it! There are myriads of other hues that look incredible on a summer bride.
Shades from the pastel color palette, such as peach, pink, blush, mint, aqua blue, and more, are the best alternatives to classic white bridal dresses. Bonus? They make you look like an exquisite angel, straight out of a fairytale. Peep into this strapless embellished blush sweetheart Jovani gown for the proof.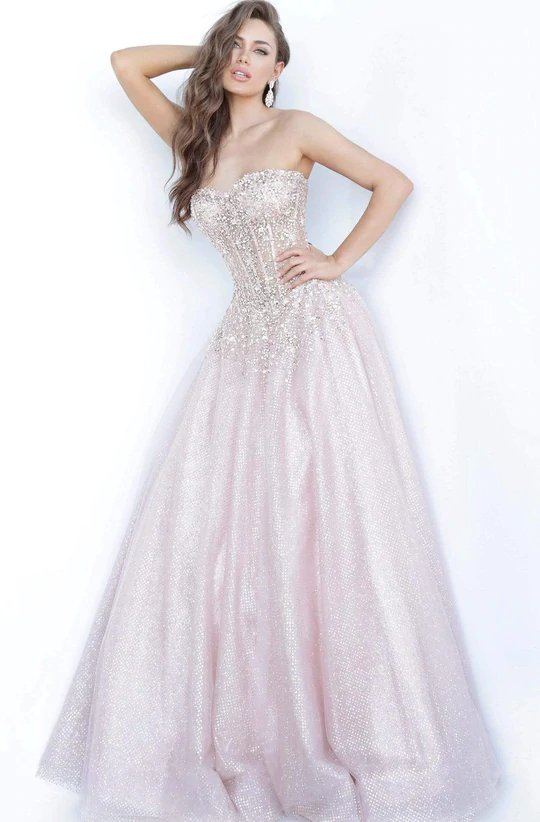 ●      Look For A Versatile Style
Even if you're holding the wedding indoors, the chances are that you'll spend some time outside. That said, look for the bridal dress that has the option of a shrug to cover your shoulders. This keeps the sun from burning your bare shoulders as you stand to say your vows outdoors.
Speaking more of versatility, it's also good to rejoice in a bridal dress with an adjustable hem. You can easily transform your long dress into a shorter one for the reception.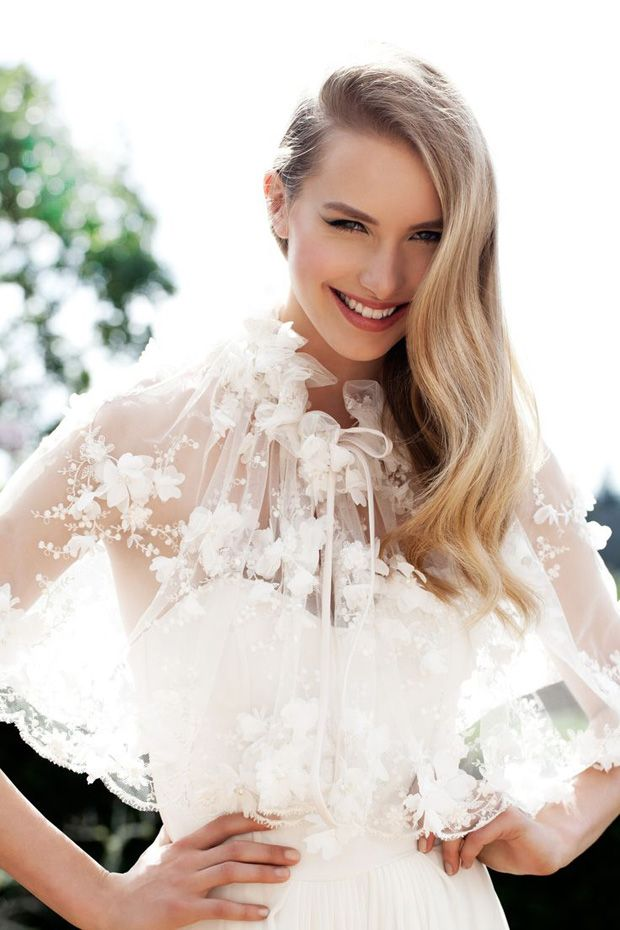 2.   Avoid Too Many Layers Of Jewelry
While jewelry is indeed the essence of a bride, too many layers can be annoying in summer. So, it is better to keep things simple.
Wear one or two statement pieces while keeping the rest of the look minimal. If you are hesitant about mixing and matching, you can choose a nice pearl necklace set with gorgeous studs. No one can stop you from channeling your royal side, then!
3.   Go Light And Minimal With Your Makeup
Sweat is normal on a hot summer day, but make sure it doesn't cause your makeup to bleed or get smudged. You'd not want to have a cakey face, after all. The best way to avoid this nightmare is to opt for a light, minimal, and waterproof makeup look in the first place itself.
If you wish for a bold lip or eyes, feel free to go for it. But keep the rest of the look subtle. In addition, invest in airbrush makeup, especially if you have oily skin. It lasts longer and gives a perfect finish look.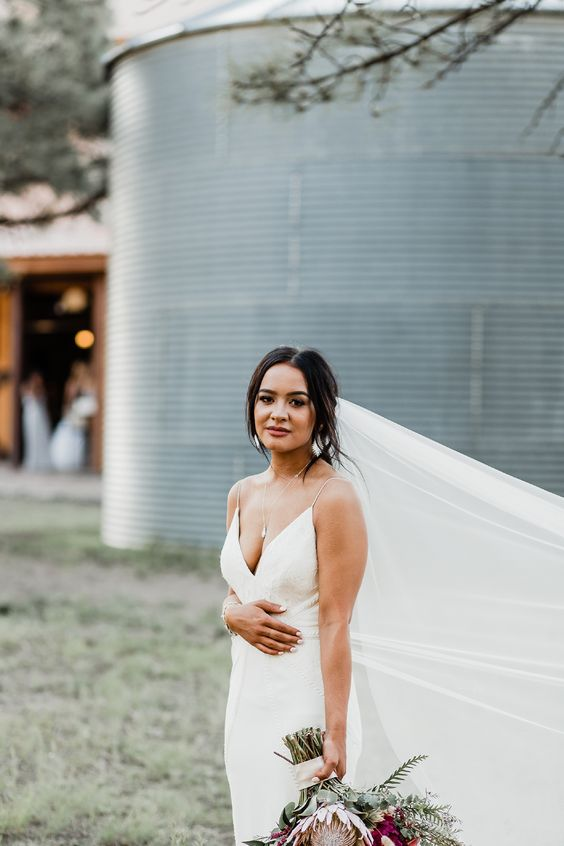 4.   Don't Leave Your Hair Open
A great styling tip for summer brides: don't leave your hair open.
With a heavy wedding dress, jewelry, and makeup, you already have a great deal of fuss. An open hairdo will only add more difficulty for you to manage. So rather, choose a gorgeous updo hairstyle, such as a chic messy bun or accessorized bun. Ponytails and minimal braids are also a great idea, as they look super trendy with ball gowns and long dresses.
If you still want an open hairdo, consider a half-tie hairstyle. Use gorgeous hair pins and accessories to keep flicks away from your face. The tidy your hairstyle is, the comfortable you will feel.
5.   Comfort Is The Key!
No matter how cool the dress or accessory is, think twice before buying if you don't feel comfortable in it. It's the summer season; you don't want to sacrifice your comfort for a little glitz and glam. Invest only in those items that are both beautiful and comfy at the same time.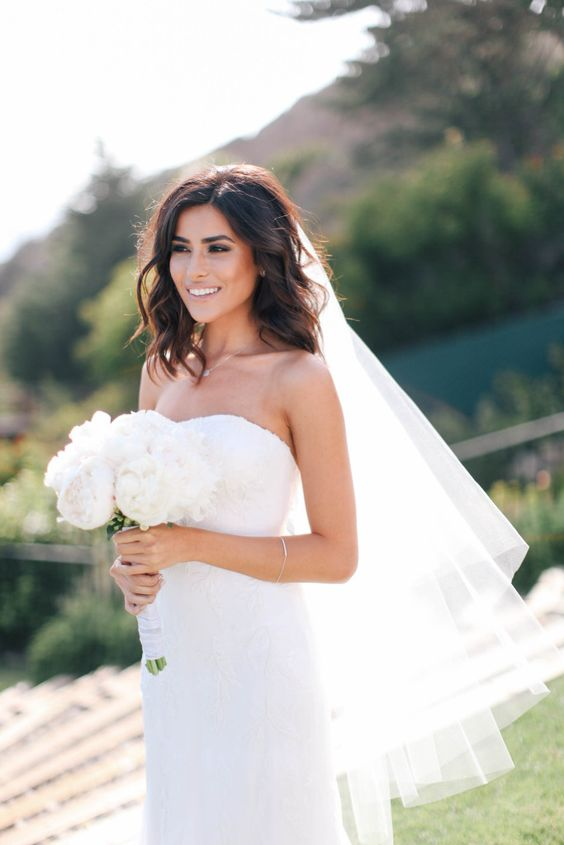 Make Your Special Moments More Stunning!
A wedding is the loveliest, one-time occasion in life. So, choose to make the most out of it, even if you are leading to the altar in summer. With our essential tips and tricks (as mentioned above), you're sure to create a stunning statement for your special moments.
If in doubt, browse through the collection of JVN by Jovani wedding dresses to make your summer wedding a day to remember.