Food
Dine with a Difference: Inside Ryan Bish's Opulent London Restaurants

Where do the chic and successful of London dine? In 2022, Ryan Bish's restaurants are the places you want to be (and be seen). As his venues effortlessly combine fine dining, entertainment, and stylish aesthetics, they are top choices for London's most opulent guests. The Windmill and Ours are restaurants with an entertainment twist, keeping their high-flying visitors coming back for more.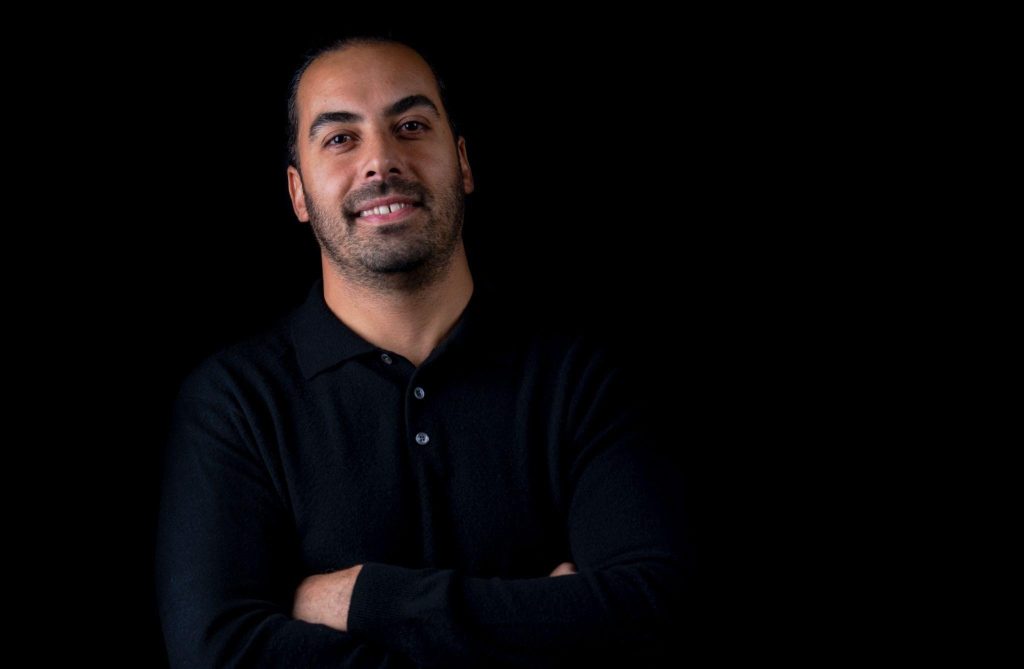 Dine like the stars at Ours…
Set in the heart of South Kensington, Ours is a restaurant that offers more than just fine dining. For a unique experience guaranteed every time their celebrity guests attend, Ours combines entertainment, opulence, and elegance with a restaurant experience. Bringing the outside in with their impressive floral displays, Ours has a style and glamour reminiscent of the high-end fashion that their dinner guests will be wearing.
With a restaurant, cocktail lounge, private dining room, and terrace to choose from, Ours offers a diverse range of spaces perfect for any celebrity event. The restaurant describes itself as 'unexpected', offering an effortless yet opulent atmosphere to all who dine there. Frequented by the in-crowd of London, it's a popular place for celebrity occasions, from birthday parties to engagement dos.
Ryan Bish's passion for food is apparent in his internationally inspired sharing menu. If you want a sneak peek into how the celebrities of London like to dine, Ours focuses on seasonal and fresh ingredients, accompanying them with vibrant cocktails and a carefully curated wine list. The à la carte menu boasts a Spanish Octopus Salad, Seabream Puttanessca, Sicilian Datterini Tomato Spaghetti, and a variety of vegan or vegetarian options – only the best for the best.
Setting Ours apart from other London venues is its focus on entertainment. After all, it is a restaurant with a twist keeping the in-crowd of London entertained from every angle, there are magicians, cabaret dancers, and ariel silk performers swinging through dinner service. Ryan Bish has a flair for artistry and his fine dining experience makes no exception.
Turn through history at The Windmill…
Ryan Bish's restaurant The Windmill encapsulates the glitz and glamour of the 1930s and brings it to the glitz and glamour of the 2020s. The Windmill describes itself as 'theatrical dining where there is no edge to the stage' and this truly is a venue where the 'future is inspired by the past', a perfect location for celebrity spotting.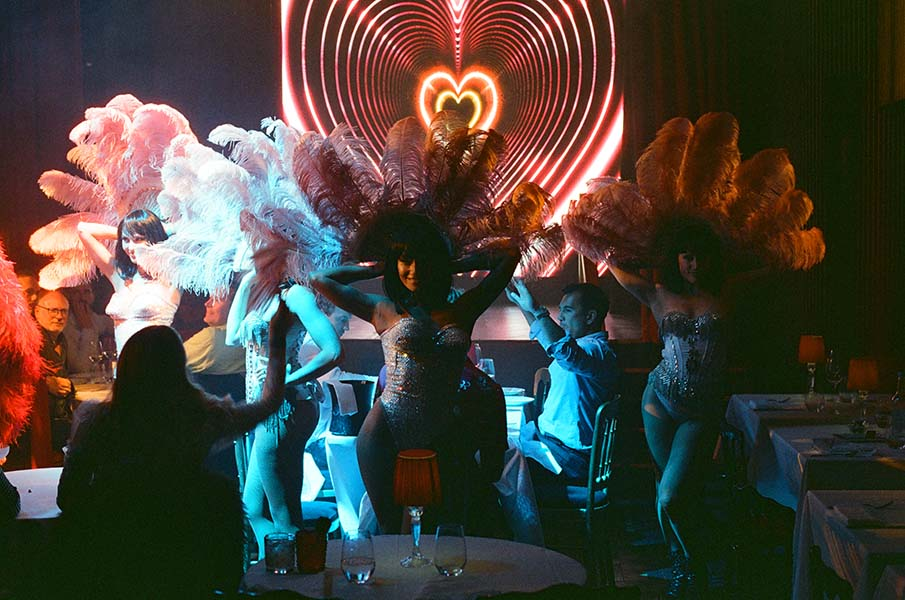 Named after an 18th-century windmill, its location is rich with a vibrant theatrical history. In the 1930s, the building was purchased by Laura Henderson. Famous for challenging conventions and breaking down norms, Henderson transformed the space by introducing a series of acts featuring singers, dancers, and showgirls. Henderson's club soon became the talk of the town, leading her to curate a program named 'The Revudeville' that was so popular it was often frequented by celebrities and even royalty of the day. Her vision has carried through to the modern-day with high-end stars still frequenting the space to this day.
Henderson's theatre manager, Vivan Van Damm, made headlines again by incorporating nude women on stage, inspired by the Moulin Rouge in Paris. Coming head-to-head with Lord Chamberlain, the censor for all theatrical performances in London, Van Damm managed to utilise nude sculptures as leverage for the acceptance of her performers. If the women promised not to move – then they were allowed. Her performance became known as the living statues, and they went on to tour worldwide.
Now, The Windmill provides a star-studded service to the stars of today. Ex-head chef of Zuma Toby Burrows and mixologist Andy Mil combine their expertise to produce a dining experience impressive in its own right. Pair this with the glamorous, never-seen-before 1930s-inspired performances and The Windmill delivers a restaurant experience fit for the celebrity guests that it serves.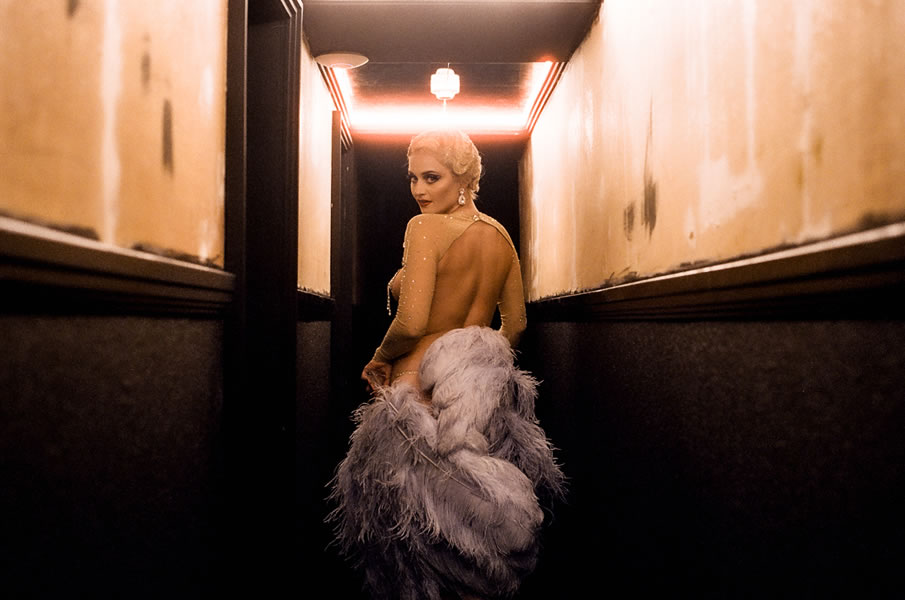 Ryan Bish is a name to continue to look out for. His venues are guaranteed to impress with their immersive performances and one-of-a-kind interiors. Those who love to dine with a difference, watch this space.
For more information please visit; ​​https://restaurant-ours.com