Technology
Introducing PITAKA's Thinnest Galaxy S23 Case with MagSafe

The Samsung Galaxy S23 series phone will be officially released on February 17. Many people have made the pre-order and are waiting for the new phone to arrive. The Galaxy S23 is not a small investment, so many people choose to purchase a phone case to protect the device from day one.
If you're looking for a slim phone case that won't compromise the beauty of the Galaxy S23 while protecting it from daily wear and tear, PITAKA's MagEZ Case 3 is the ideal choice.
Thinnest S23 Case with MagSafe
PITAKA started to make phone cases out of aramid fiber about seven years ago. Over these years, they've been exploring new technologies to perfect their aramid fiber cases. The MagEZ Case 3 for the Galaxy S23 series is the third generation since the 1(st)-gen magnetic case was released.
Compared to its predecessor, the MagEZ Case 3 is about 20% lighter and 32% thinner. With a thickness of 0.95mm, and weighing 21.8g (for S23 Ultra model), the S23 case adds little bulk to your new phone, so as to keep its slim silhouette while protecting it from daily scratches.
On the other hand, the MagEZ Case 3 is designed to be MagSafe compatible. Thanks to PITAKA's proprietary MagSafe Slimboard technique, the case is kept as thin as possible even with MagSafe. It's much lighter than the regular MagSafe case out there.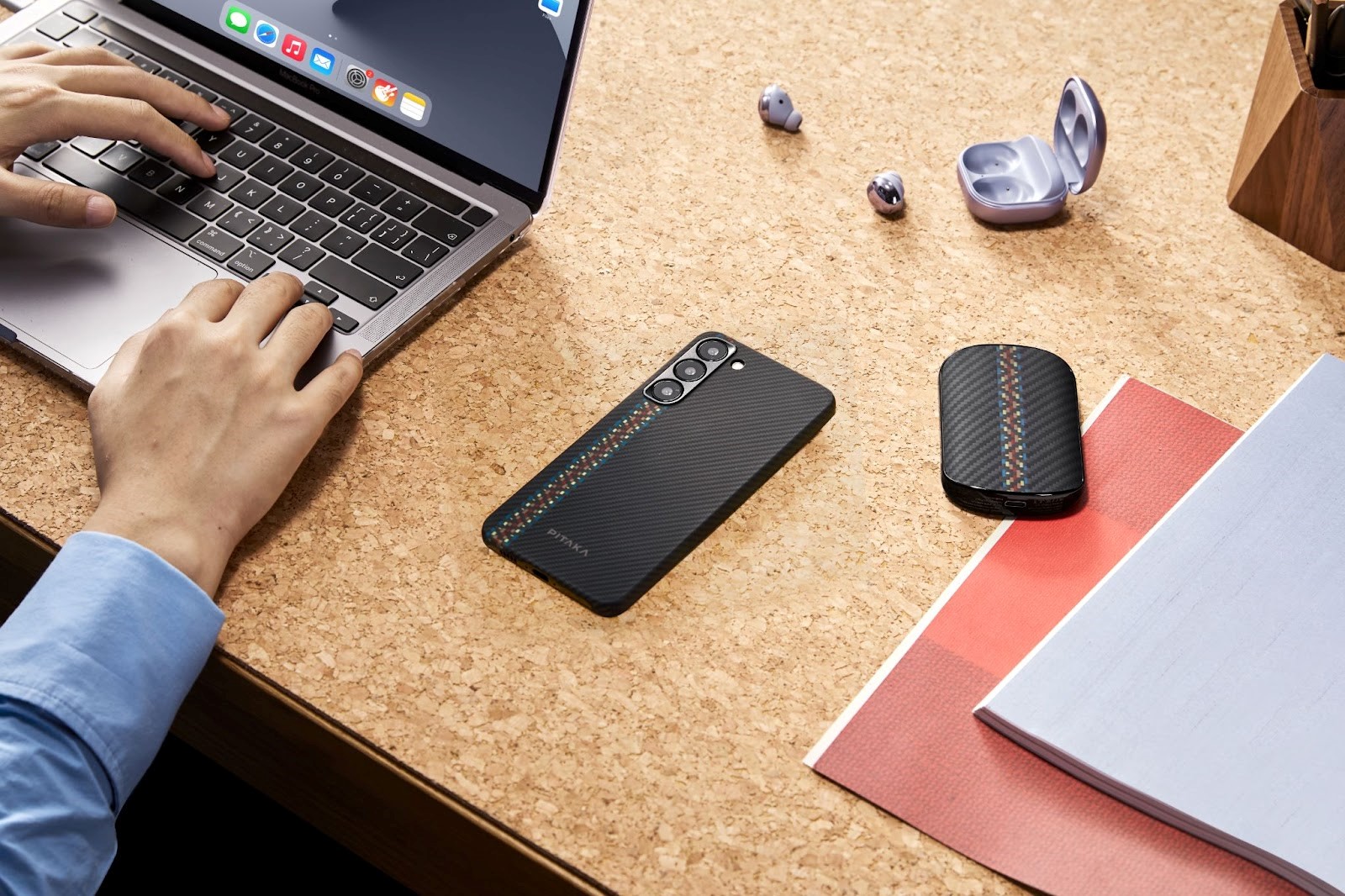 Adding MagSafe to Galaxy S23
Although PITAKA's S23 case is slim, it performs decent magnetic force, ensuring your S23 will stay on MagSafe chargers and car mounts.
MagSafe was released by Apple in 2020. By adding MagSafe magnets, iPhone users can attach their device magnetically to magnetic wireless chargers for auto-alignment, so charging is more stable. There are other magnetic accessories that can make phone use more convenient. By using the MagEZ Case 3, you can also enjoy the tremendous convenience of the MagSafe technology.
You can attach the S23 using the MagSafe case to PITAKA's MagEZ Slider, a 3-in-1 wireless charger with a detachable MagSafe power bank. Or snap it to the MagEZ Car Mount Pro to secure your phone and charge it wirelessly while you drive.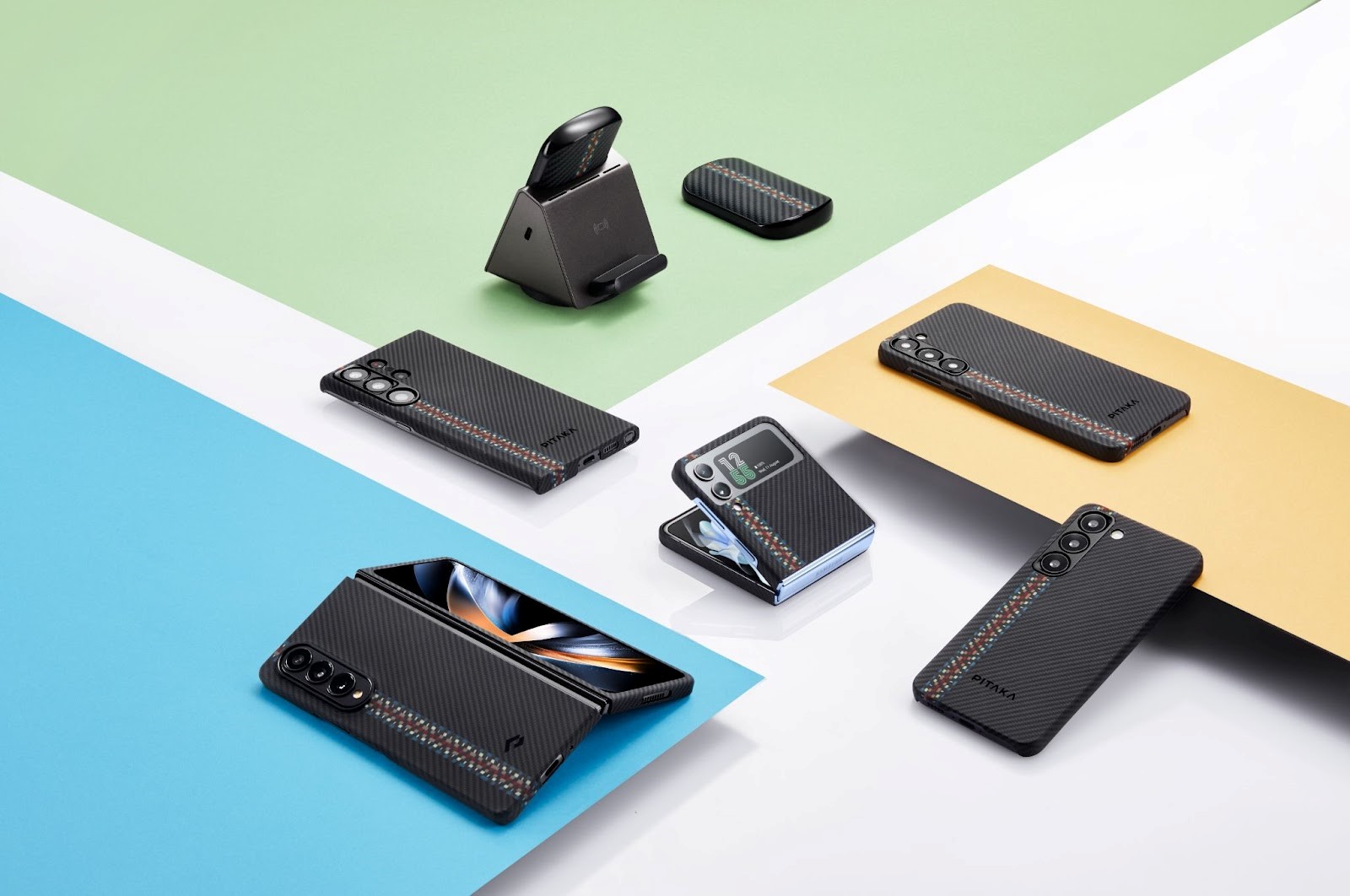 High-tech Material
The case can be made so thin and lightweight partly because it's made of aramid fiber, an aerospace-grade material that's five times stronger than steel yet five times lighter. The high-tech material, after being painted and polished, offers a non-slip, skin-friendly grip and feel, which is so unique and comfortable that other materials can't do.
And PITAKA uses Fusion Weaving technique to weave aramid fiber into fabulous cases with unique color mixture and never before seen patterns. Their cases surely add a touch of luxury and style to your everyday life.
PITAKA is founded by a team of designers, engineers, and creatives across multiple fields with an alternative approach to all things technology. Holding the vision of "alternative gadgets to simplify your life", PITAKA always thinks one step ahead of users and provides innovative designs that bring convenience and style in real life. Today, PITAKA has become a large and successful company selling cases, wallets and covers for the essentials of modern life around the world.
To find out more about PITAKA:
Website: www.ipitaka.com
Amazon Store:https://bit.ly/3URYOyu
Facebook Group:https://www.facebook.com/groups/pitakaofficialgroup
Instagram:www.instagram.com/ipitaka.global/
For business, press, or media inquiries, please contact: charlotte.jia@ipitaka.com