Lifestyle
UPS Tracking Detailed Guide To Track Your Courier Status in 2023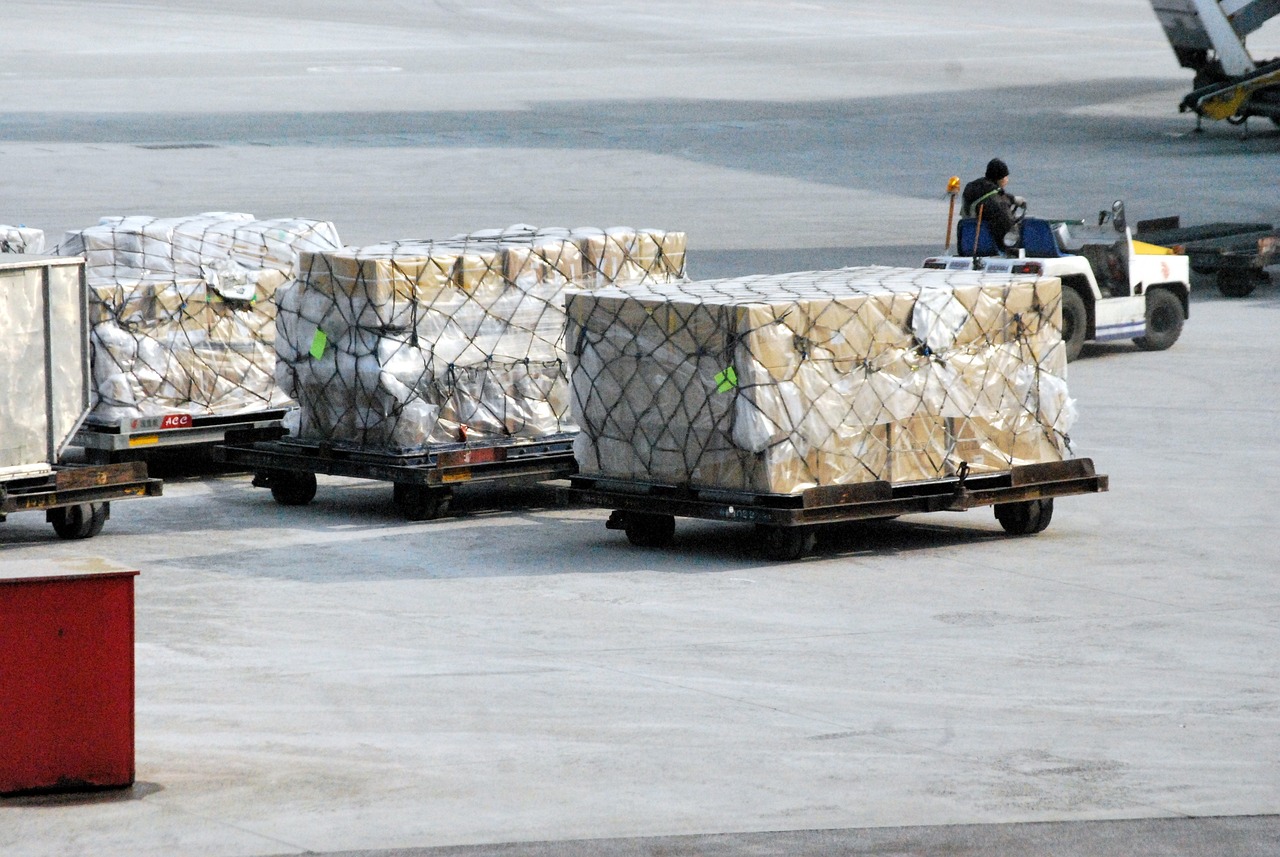 UPS tracking is a system that allows customers to monitor the progress of their packages as they move through the UPS network from the sender to the recipient in 2023. This service lets users get real-time information on their packages' status, location, and estimated delivery time, ensuring peace of mind and efficient planning.
So we are providing a detailed guide on how you can track the status of your UPS courier, parcel or shipment in 2023 using a mobile or desktop from the below countries where UPS works more efficiently are United States, Canada, Mexico, United Kingdom, France, Germany, Italy, Spain, Australia, China, Japan, South Korea, Singapore, Brazil, Argentina, India, UAE and Dubai.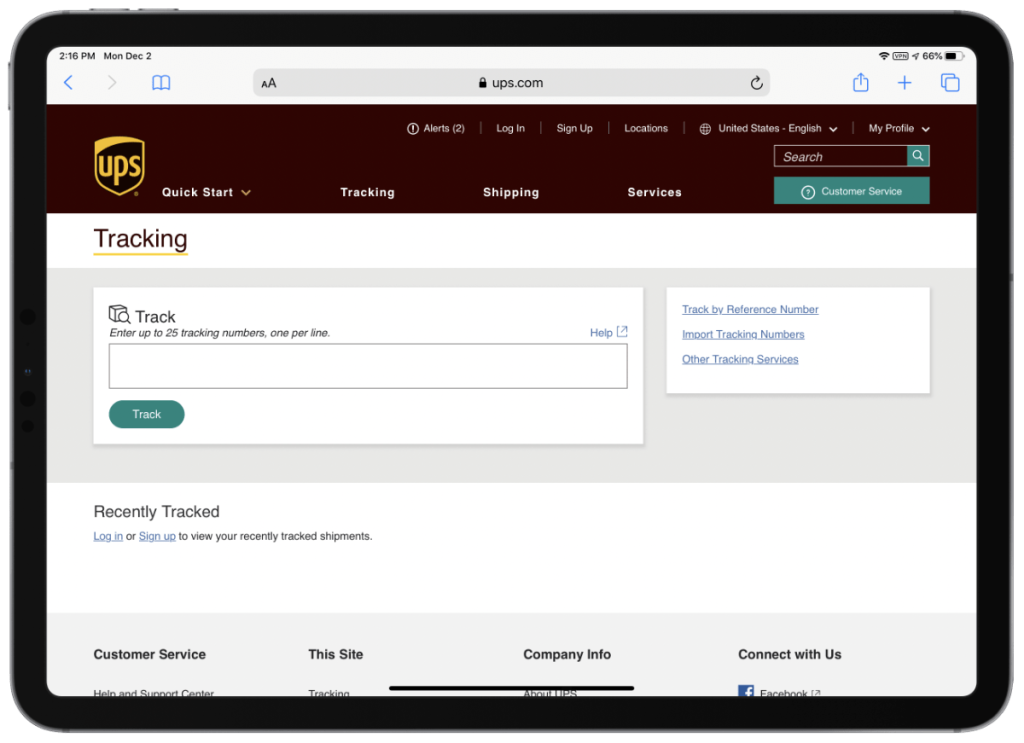 List of the services provided by UPS Company are:-
UPS Express Saver
UPS Worldwide Express
UPS Worldwide Express Plus
UPS Worldwide Express Freight
UPS Express Critical
UPS Next Day Air
UPS 2nd Day Air
UPS Ground
UPS Standard
UPS My Choice
These services offer tracking shipping options for both domestic and international shipments, with varying delivery speeds and price points. You can visit the UPS website for more information on each service and determine which best fits your shipping needs.
How UPS Tracking Works
The Tracking Number
The core of the UPS tracking system is the tracking number, a unique identifier assigned to each shipment. This number can be found on the shipping label or in the email confirmation from UPS or the sender. The tracking number consists of a combination of letters and numbers, which is the key to accessing your package's tracking information.
Tracking Stages
As your package moves through the UPS network, it passes through several key stages, each corresponding to a specific tracking status. Here are some common tracking statuses you may encounter.
In Transit
This status indicates that your package is on its way to its destination. It means that the shipment has been picked up by UPS and is currently moving through the UPS network via ground or air transportation.
Out for Delivery
When your package reaches the local UPS facility responsible for delivering it to your address, its status will change to "Out for Delivery." This update signifies that your package is on a delivery truck and should arrive at your doorstep soon.
Delivered
Once your package has been successfully delivered, its tracking status will update to "Delivered." This status also includes the time and date of delivery and any additional information, such as a signature requirement or a note about where the package was left.
Track UPS Courier Using Tracking Number
To track a UPS package, follow these simple steps:
Locate your tracking number: You can find the UPS tracking number on the shipping receipt, email confirmation, or on package label. It usually consists of 18 characters, beginning with "1Z."
Visit the UPS Tracking website: Go to the UPS tracking page at https://www.ups.com/track. You can also use the UPS mobile app, available for iOS and Android devices.
Enter your tracking number: On the tracking page, you'll find a search box labeled "Track a Shipment" or "Tracking." Enter your tracking number into the box, click the "Track" button, or hit "Enter" on your keyboard.
View tracking details: UPS will display the tracking details of your package, including its current status, delivery progress, estimated delivery date, and any exceptions or delays. You can also see the package's origin and destination addresses.
Enable notifications (optional): If you would like to receive updates about your shipment, sign up for UPS My Choice, a free service that allows you to customize delivery preferences and receive notifications via email, text message, or app notifications.
Monitor your shipment's progress: Keep an eye on your package's status by periodically checking the UPS tracking page. If there are any changes or delays, you will see them reflected in the tracking information.
Receive your package: Once your package has been delivered, UPS will update the tracking information to indicate that the delivery is complete. Make sure to retrieve your package from the delivery location as soon as possible to avoid theft or damage.
Remember that tracking information might not be available immediately after the package is shipped. The UPS system may take a few hours to update with the latest tracking details.
Benefits of UPS Tracking
Some key benefits of UPS tracking include:-
Transparency: Know where your package is at any given time.
Accountability: Ensure that your package is handled responsibly and arrives as expected.
Flexibility: Make informed decisions about delivery options, such as changing the delivery address or scheduling a pickup.
Communication: Receive updates via email or text message, keeping you in the loop about the status of your shipment.
UPS Tracking Options
UPS offers multiple ways to track your packages, ensuring you always have access to the most up-to-date information about your shipment.
Online Tracking
The most straightforward tracking method is through the UPS website. Simply enter your tracking number on the UPS tracking page, and you'll receive the latest updates on your package's status.
UPS Mobile App
For users who prefer tracking on the go, the UPS Mobile App offers a convenient solution. Available for both iOS and Android devices, the app allows you to track your packages, manage shipments, and receive notifications about your package's progress.
Email and Text Updates
If you'd rather receive updates without checking online or using the app, you can sign up for email or text message notifications. When you provide your email address or mobile number during shipment, UPS will send you regular updates about your package's status, including any significant changes or delays.
Common UPS Tracking Issues
Despite the convenience and reliability of UPS tracking, there are occasional issues that users might encounter. Here are some common problems and their possible solutions:
Delayed Packages
Sometimes, packages might experience delays due to factors such as weather, high shipping volumes, or customs inspections. If your package is delayed, keep an eye on the tracking updates to stay informed about any changes in the estimated delivery date. You can contact UPS customer service for further assistance if the delay is significant.
Lost or Stolen Packages
In rare cases, packages might become lost or stolen during transit. If your package's tracking information hasn't been updated for an extended period or was marked as "Delivered" but you haven't received it, contact UPS as soon as possible. They can open an investigation to locate the package or, if necessary, initiate the claims process.
FAQs
How long does it take for UPS tracking information to update? Typically, UPS tracking information is updated within a few hours of shipping a package. However, updates may be delayed in some cases, such as during high shipping volumes or when a package is awaiting customs clearance.
Can I track a UPS package without a tracking number? It's challenging to track a UPS package without a tracking number. In some cases, you might be able to contact the sender or UPS customer service for assistance in locating your shipment, but a tracking number is the most reliable way to access tracking information.
What does it mean when my UPS package is "in exception"? An "exception" status means an issue with your package may cause a delay or require further action. This could include problems with the shipping address, customs clearance, or package damage. Check your tracking updates for more information and contact UPS if necessary.
Can I change my delivery address while my package is in transit? Yes, you can change your delivery address while your package is in transit. You can do this through the UPS website or mobile app by selecting the "Change Delivery" option. Remember that changing the delivery address may result in additional fees or delays.
How can I track multiple UPS packages at once? To track multiple UPS packages simultaneously, enter all the tracking numbers separated by commas in the search field on the UPS tracking page. Alternatively, you can use the UPS Mobile App or create a UPS My Choice account to manage and track multiple shipments in one place.
UPS tracking is invaluable for keeping tabs on your packages as they journey from the sender to your doorstep. By understanding how UPS tracking works and utilizing the various tracking options available, you can ensure that your shipments arrive safely and on time.