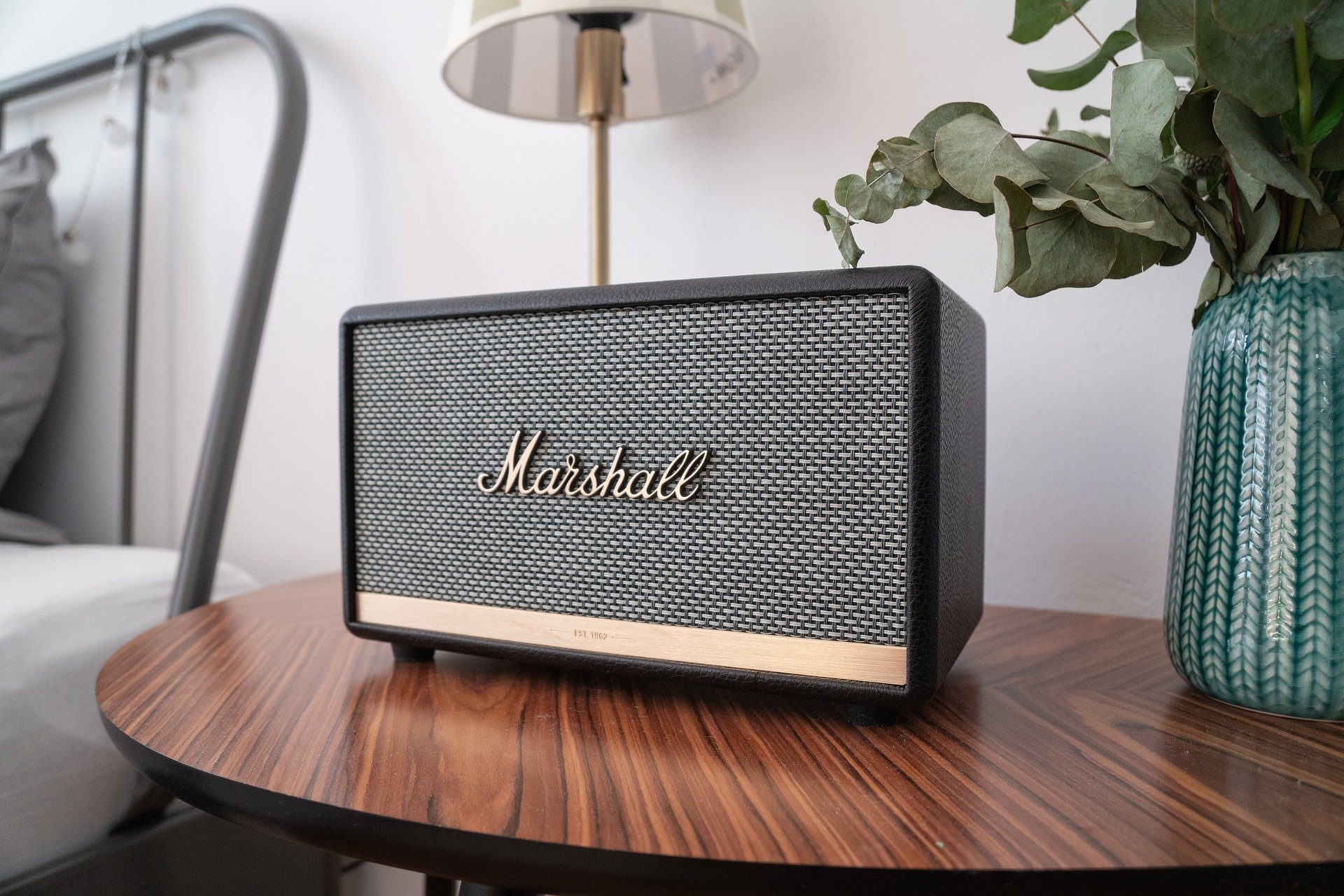 When we speak about portable Bluetooth speakers the two key points that come to our mind are their portability and wireless connectivity. However, the speaker has to deliver loud sound and great sound quality.
What interests us here is what are the loudest Bluetooth speakers in the world, because the truth is that just power doesn't make a speaker good, the sound quality is also very important. Having that in mind we have selected the top five loudest Bluetooth speakers on the market today.
These speakers will definitely provide excellent volume with no distortion and are designed to easily handle any party. So, let's take a closer look at our selection.
Are Decibels and Loudness Connected?
Well, the answer to this question would be yes! Decibels are used to measure the volume i.e how loud the speakers are. When it comes to measuring decibels, it is good to know that we use a logarithmic scale to do it. According to that the sound gets ten times louder for every 10 decibels increasement.
To make things clearer when we compare two speakers that produce 90 and 100 dB, the second one is ten times louder. According to that the speaker with the highest number of decibels would be the loudest one.
How to Know That the Sound Is Too Loud?
Too loud sounds can cause permanent damage to our hearing. To be more precise if we are exposed to sound above 70 dB for a longer period of time, it can damage our hearing. On the other hand, if the sound is over 120 dB it can instantly cause damage to our hearing. It is good to know that all the speakers on our list can produce sound over 70 dB so pay attention to this when you are buying one. It is also good to know what are the dangers of listening to too loud music for a longer period of time and that we really shouldn't do it.
Top 5 Loudest Bluetooth Speakers
Aiwa Exos-9
When it comes to sound quality one of the brands that takes it pretty seriously is Aiwa. If you are looking for an affordable speaker that has pretty solid construction and quality components the Aiwa Exos-9 is a perfect choice. It is not too heavy, and comes with five speaker drivers and an excellent dual voice coil 6.5-inch subwoofer.
The speaker is powerful and well packed so there are no problems taking it with you to a party or at the beach. This speaker is also popular among people who are interested in home entertainment not only because of its design, but because of the excellent sound quality and the ability to modulate the sound variations when watching a movie.
SOUNDBOKS 2
The rough design of this speaker and the fact that it is packed with high-quality components capable of delivering concert-like experience are responsible why it is in the top in our list and moan other reviews on the net. You can use a standard AUX connection or a Bluetooth one depending on your current needs. Using each connection is pretty simple and straightforward and this is another reason why we like this speaker.
If you are thinking about buying this speaker for a smaller gathering, we need to say that it reaches its full potential when it's pretty crowded. Of course, it will do its job perfectly well for smaller parties as well but it can really do much more.
After all, if you are looking for a very loud speaker, you can't go wrong with the SOUNDBOKS 2.
DiamondBoxx XL
The DiamondBoxx XL is an amazing speaker designed and produced by experts in the audio industry. You can be sure that whenever you take it, it will be the reason for audiophiles to start talking about it. It definitely isn't a compact one so if you have no problems with the available space you can take it wherever you want. One thing worth knowing is that although it is pretty big it isn't as heavy as it looks.
Thanks to its size and superb quality it deserves its spot in our "loudest Bluetooth speaker in the world" list. It's no wonder since it has 14 built-in speakers powered with 1000 watts. Pretty cool, right? The good thing here is that at maximum volumes there is almost no distortion.
JBL Boombox
If you are looking for a super loud and portable speaker that can deliver high definition sound quality the JBL Boombox is the right choice. It is compact and well designed and it is definitely a high-quality loud speaker that will work perfectly well no matter whether you use it indoors or outdoors.
It may lack some of the features other speakers from this list have but in case you decide to buy it, you can be sure that you have a durable product that won't disappoint you whenever you need extremely loud sound. It doesn't come with many inputs but it is possible to connect two Bluetooth devices. Also, thanks to the Connect+ feature you can pair over 100 JBL speakers to play simultaneously.
Marshall Woburn 2
Marshal is a well-known brand in the audio equipment industry. We can say that they are producing their speakers and other equipment for musicians by musicians. The Marshall Woburn 2 follows the line of other Marshall speakers in terms of sound quality and reliability and it is an excellent choice for those looking for big and portable Bluetooth speakers.
You can use the standard wired connections as well as connect several devices simultaneously and besides the volume you can easily adjust the treble and bass. And in terms of loudness it gets pretty loud thanks to the 100-watt power that gets split between the 5.25-inch subwoofers and the two 1-inch tweeters.
To Sum Things Up
All the speakers described in this article deserve to be on this list. However, we would like to point out that the SOUNDBOKS 2 speaker is our top choice and definitely stands out from the competition. It is the loudest speaker of all and at the same time it is the most durable one.
If you decide to buy this one, you can easily expect to be the person to get in touch with if someone wants to throw a great party. Not a bad thing, right?
Maybe it goes over your budget but to be honest you need to pay if you want superb quality and high-quality sound. However, if the SOUNDBOKS 2 is something you can't afford you can't go wrong with any of the speakers we have described in this article. Maybe the second best will be just what you need.