Property
First-Time Home Buyers Guide – Tips to Know About

Buying your first property is a major milestone in life and an exciting step on the path to financial security. But the process can also be daunting as buyers have many misconceptions and unanswered questions when doing everything for the first time. See more about the myths and misleading "rules" in real estate when you click here.
Fortunately, there are tips on choosing the right lender and finding the right budget that can fit your needs. Whether you're ready to take the plunge or just starting to think about taking that next big step, below are some of the tools and insights necessary for happy homeownership ahead of you.
Decide What You're Looking for in a Home
When deciding on the perfect home, it can be helpful to narrow your choices based on size, location, and layout. Consider how many rooms you need and whether or not you'd like a backyard. Two-story houses might be enough for smaller families, but you could always add more in the future if needed.
Then begin looking for the ideal locations close to schools, grocery stores, and malls that may fit with your lifestyle. Review the floor plans of homes that interest you to ensure they match your needs and preferences. Finding the right property could take some time, but it'll be worth the wait when you find one that meets all three criteria.
Research Different Neighborhoods
When looking for a new neighborhood to live in, it is essential to do your research. Factors such as the atmosphere and availability of amenities should be considered before deciding.
By exploring different villages, subdivisions, and localities, you can compare their distinct features and determine which one best fits your lifestyle. Companies like Absolute Real Estate are filled with resources that can help you get an idea if an area is being flooded when there are heavy rains or if there are nearby bodies of water that you should be aware of
Take advantage of maps from realtors, social media groups, and other tools, and ask locals questions too. Finding the right place is exciting, especially if you have all the pertinent information to make an educated decision when it comes time to choose.
Set a Realistic Budget
Creating and sticking to a realistic budget can often be easier said than done. It's important to know your financial situation and set parameters around your upcoming expenses so the results can be a lot you own and a beautiful home standing on it. Everything should be planned, and don't leave something to chance.
Consider looking at your current income, assessing your regular expenses, and then calculating what you would like to save each month. This should create the basis of your budget. From here, it is up to you to ensure you don't overspend when searching for vacant lots and homes. Keeping track of the amount you're willing to pay for the mortgage and renovations will help you pay for the house faster.
Speak to an Experienced Real Estate Agent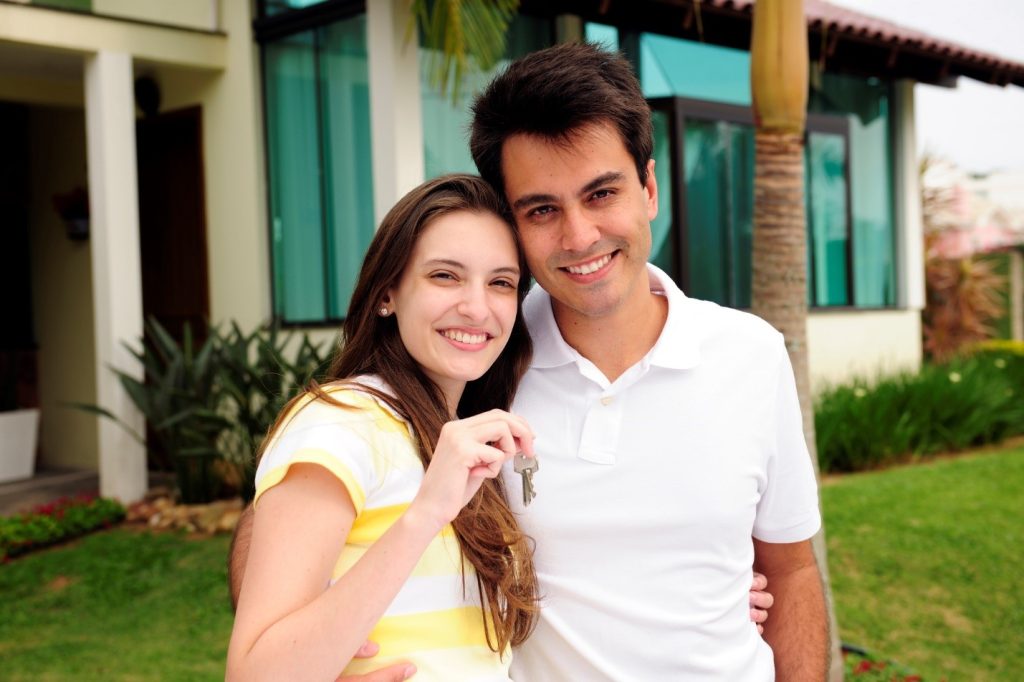 When you're thinking of buying or selling real estate, it's wise to enlist the services of a seasoned and knowledgeable real estate agent. Not only do they possess intimate knowledge about regional market trends, but they can also reveal insider strategies that could help secure an advantageous deal, whether it's about a great home at an excellent price or the highest possible bid for your property on the open market.
Calling a reliable real estate agent is an intelligent investment as they can guide you through the intimidating process of searching for properties, submitting offers and closing the sale. Their expertise makes this taxing task more manageable and ensures that your needs are met in a timely fashion.
Get Pre-Approved
Getting pre-approved for a mortgage loan can be an invaluable tool when looking to purchase a home. It can help you determine how much house you can afford and what price range may fit within the budget you have in mind. See more info about getting pre-approved at this link: https://www.investopedia.com/financial-edge/0411/5-things-you-need-to-be-pre-approved-for-a-mortgage.aspx.
When you're eligible, and a bank or financier says so, this expedites the process of making an offer when you find that perfect house, allowing you to make a timelier bid and get accepted before other offers are placed on the property. Finding out if you qualify for pre-approval doesn't take a loan. Contact your favorite lender today to learn more and bring one step closer to finding the home of your dreams.