Technology
What to Expect in an Industrial Machine Auction?

Businesses tend to sell their heavy machinery because they have already upgraded or the vehicle no longer serves them. Whether you're in the market for used and more affordable equipment, or you're trying to sell something, you'll find a lot of help with online auctions.
Participating in various platforms will take some amount of preparation and it's best to know what to expect in these events. If you're the one interested in acquiring these assets, you should have prior knowledge about the excavators, tractors, loaders, and others that you want to buy. Some of the steps that you can follow to be well-prepared are the following:
Things to Do
People go to auctions because of two reasons: Either they want to get the best deal possible for a valuable piece of machinery, or they need to get some cash to purchase a brand-new one. Regardless of if you're the buyer or the seller, prepare yourself for success before the auction date comes.
Selling something will mean that you will have to keep the trenchers or cranes in tip-top shape. Get a guide on how you can proceed through sites like https://asset-sales.com/machine-auctions/ and make sure to check their past auction sale to get an idea of the types of vehicles allowed on their platform. They will also give you the time and date of the auction as well as the inspections that were performed prior to the listing.
Preparation Involved
Assessment and Inspection
Auction houses often sell the pieces of equipment in an "as-is" and "where-is" condition. You get what you see and nothing more. However, the best ones have reported online about the results of the inspection that they have performed. These platforms also make sure that what they are selling is still in good and usable condition, and they are strict with the requirements.
Factors that you can see in these records are the hours of operation, mileage, terrain, and the age of the equipment. Usage history is commonly highlighted and if there are scratches, wear, and other damages, these will also be included as well.
Highly-qualified mechanics can do the assessment on your behalf to make sure that you're getting something functional. They can arrive early, attend the on-site event, and evaluate the condition of a loader or truck whenever necessary. See more about heavy equipment on this page here.
No Issues with the Title
Do verification and make sure that no one has any other claims with the title. Ownership should be transferred exclusively to you, and there should be no existing liens because of debt collateral to that specific equipment. Get proof that the title is clean and free from problems before paying for your chosen machinery.
Join auction houses that issue refunds if they've proven that there were liens found after the deal was completed. When this coverage, and guarantees were not covered in the T&Cs, you need to reach out to the platform and inquire about the lienholders. Talk to the current owner as well and ask questions about why they are selling their equipment and if there are outstanding loans on it,
Remove any existing holds and get assistance from a finance company if needed. They can confirm if the title is good to go.
Compare Prices and Research
Learn about the current online listings and the inventory of items. Differentiate the pricing, and see more about their features and know the maximum amount that others tend to pay for them. Get more information about their specification list and be aware of the premium charges that can be up to 10% of the total price.
Sign up for emails and newsletters to keep track of the current offers. Many companies will give you a watchlist or a finalized deal that will enable you to secure the financing that you might need.
Have More Buying Power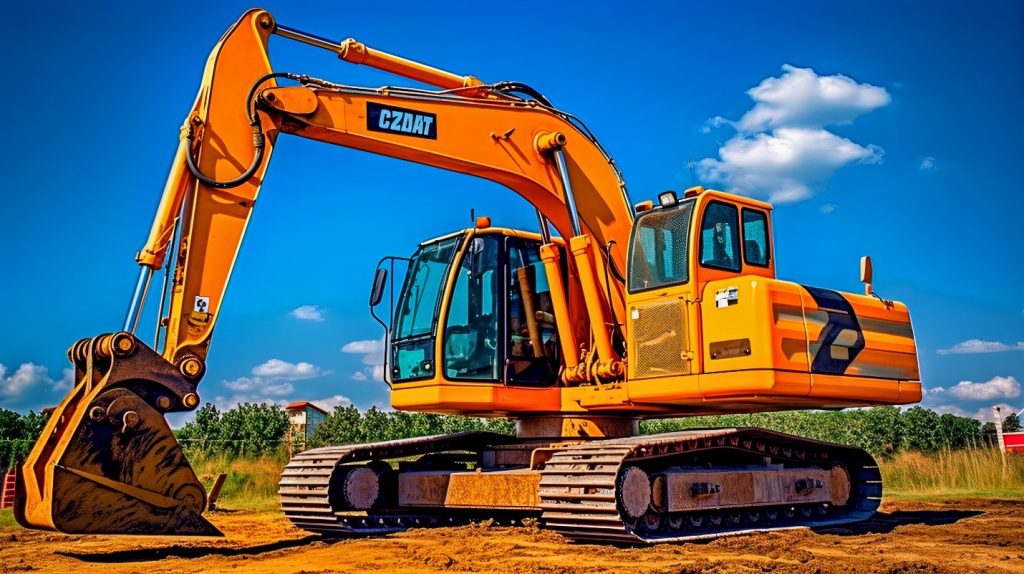 Get pre-approved with bank loans, so you could get the best equipment at the upcoming auction. Bid on-site or through their website and pay the price in full to close the deal. Some sellers may require at least a 50% down payment before they release the vehicle, and instead of risking your current capital for this, get financing instead.
Credit unions, banks, and online lending institutions can help you have more power when it comes to buying capacity. You'll be able to get the machinery in the company and get it to help with the revenues. Flexible terms may also be available, especially if you have specific needs.
The Bidding Process May Differ
It could always be an exhilarating experience to attend a bidding for the first time. However, these deals are very fast-paced since the host will need to move from one item to another. Also, a lot of people have also set their sights on specific machinery, and they are willing to pay a good price for them.
Seasoned attendees and first-time visitors may get tangled up especially if the newbies don't understand what they are getting into. Attend online, see how it works, familiarize yourself with the policies, and register for the next date if possible.
Inspect the machinery that you need and arrive early before the others. Get a good seat in the area, and if interested in multiple vehicles, get a proxy. After the event, you have to arrange for logistics, especially if your company is far away, so call them beforehand.
Bidders watching from live streams may be considered since there are a number of them that are accepted by many auction houses. They gained popularity during the pandemic, and if you're not careful, they can make the competition more intense. Set the maximum amount whenever possible, and don't bid over your budget no matter what happens.
Enjoy and connect with others while you're there. Always have fun and take the trip as a break from your construction work. Some of them have helped a lot of companies to be more prepared for the busy season, so you might get some valuable tips while you're there.