Technology
Hohem iSteady MT2: A Rising Star in Camera Stabilizer Market Amidst the Content Creation Boom

Hohem, an industry-leading trailblazer in advanced imaging stabilization technology, is thrilled to report an enthusiastic response to their latest innovation, the Hohem iSteady MT2. Launched on July 10, this innovative 4-in-1 camera stabilizer addresses the pressing need for high-quality video production, offering unparalleled image stability, precision, and user-friendly operations. With a groundbreaking magnetic AI Tracker, this lightweight device brings an unprecedented level of ease and control to video content creation.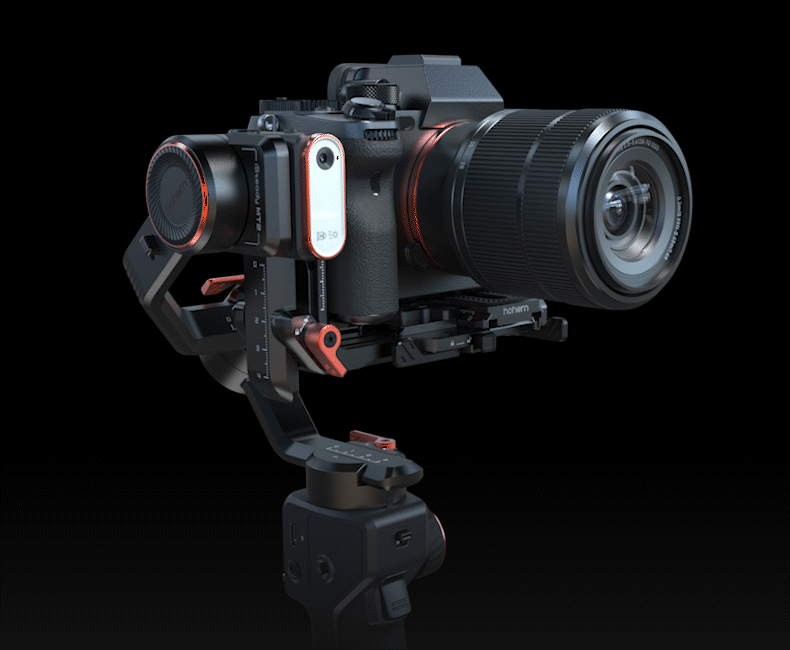 The Rise of Content Creators is Driving the Market for Camera Stabilizers
Camera stabilizers, also known as stabilizing mounts, are indispensable tools in the publishing and broadcast sectors. Initially reserved for professional filmmakers and photographers, these devices have found a broader market among independent filmmakers, content creators, and consumers. As a result, the camera stabilizer market is flourishing alongside the burgeoning global media and entertainment industry, driven by the advent of versatile cameras, such as mirrorless, point-and-shoot, and smartphone cameras.
Today's digital landscape is saturated with more online content than ever before, largely due to the expanding internet usage and the profound influence of social media on consumers. Platforms such as YouTube and Instagram have become highly lucrative, thanks to the upsurge in user base and average screen time. This phenomenon has spurred intense competition among content creators.
To meet the increasing demand for high-quality video content, content creators are investing heavily in camera equipment and accessories, including camera stabilizers. Additionally, the camera stabilizer market's growth is being bolstered by trends such as aerial footage, 4K videos, and cinema graph creations. Such advances necessitate the use of modern tools and accessories, highlighting the importance of solutions like camera stabilizers.
A Glance at Industry Giants and Technology Trends in Camera Stabilizers
Industry insiders have predicted that the market size of camera stabilizers will reach USD 6.44 Billion by 2032. Prominent companies, including FeiyuTech, Zhiyun, Steadicam, Polar Pro, DJI, and Hohem, continue to redefine the landscape of the camera stabilizer market. They cater to a new generation of content creators striving for top-tier content, competitive edge, and brand differentiation in the dynamic digital ecosystem.
The camera stabilizer market is experiencing the advent of several innovative technologies, including gyroscopic technology, brushless motors, and AI. The application of AI and gyroscopic technologies has notably enhanced image stabilization, providing users with smooth, steady footage. Furthermore, there's a growing demand for cloud-connected stabilizers that facilitate remote access to settings and enable capturing panoramic shots. Manufacturers are also zeroing in on the development of innovative, portable stabilizers that are perfectly suited for traveling, hiking, and other outdoor activities.
What's New with the Hohem iSteady MT2?
While many current smartphone stabilizers from various brands offer a follow feature, the options are limited for cameras. Typically, to activate the tracking function on most smartphones or camera stabilizers, it's necessary for users to download a specific app and rely on that app for follow-up capabilities. The Hohem iSteady MT2, however, redefines this norm with its built-in magnetic AI tracking.
The Hohem iSteady MT2's integrated magnetic AI vision sensor brings an unmatched level of precision and accuracy to camera tracking. This sensor harnesses the power of advanced AI technology to detect and track subjects with extraordinary efficacy. Whether filming high-speed action or tracking a moving object, the Hohem iSteady MT2 ensures your camera remains focused on the target, delivering smooth, professional-quality footage.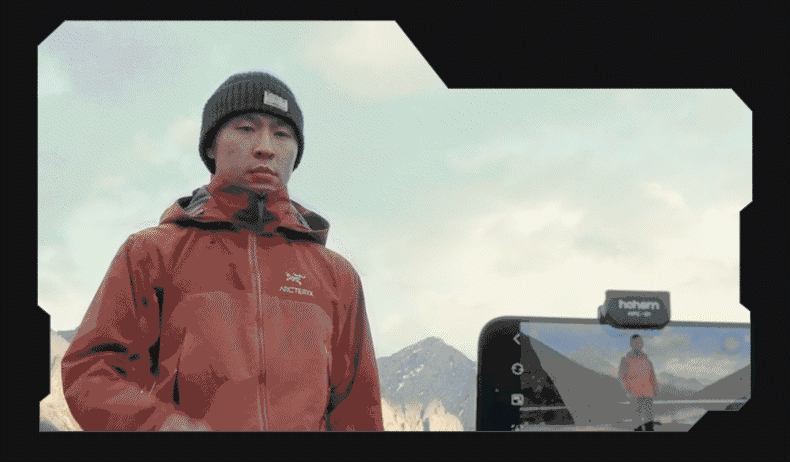 Notably, the Hohem iSteady MT2 enables users to adjust the human subject's position with gesture control. For example, when filming around a human subject, a simple "OK" gesture is enough to trigger the follow-up function, which works with any tracking app. This user-friendly feature is versatile and ideal for a variety of uses, such as selfies, subject-focused filming, and live streaming.
One more distinguishing feature of the Hohem iSteady MT2 is its featherweight design. At only 653g, it's about one-fifth lighter than other four-in-one stabilizer products on the market. This significant weight reduction doesn't sacrifice its performance, ensuring a comfortable, nimble filming experience. With the Hohem iSteady MT2, you can concentrate on your creative work without the encumbrance of heavy gear, facilitating the capture of breathtaking shots with comfort and precision.
In conclusion, the Hohem iSteady MT2 serves as a game-changer in the camera stabilizer market. By offering a seamless blend of advanced technology, user-friendly features, and lightweight design, it addresses the needs of contemporary content creators in an increasingly competitive digital landscape. With this innovation, Hohem is setting new standards in imaging stabilization technology and catering to the high demands of both professionals and enthusiasts. The future of camera stabilizers is indeed exciting and full of potential, and Hohem is at the forefront, driving the industry forward with its advanced, innovative solutions.