Property
Italian villas, what makes them so special?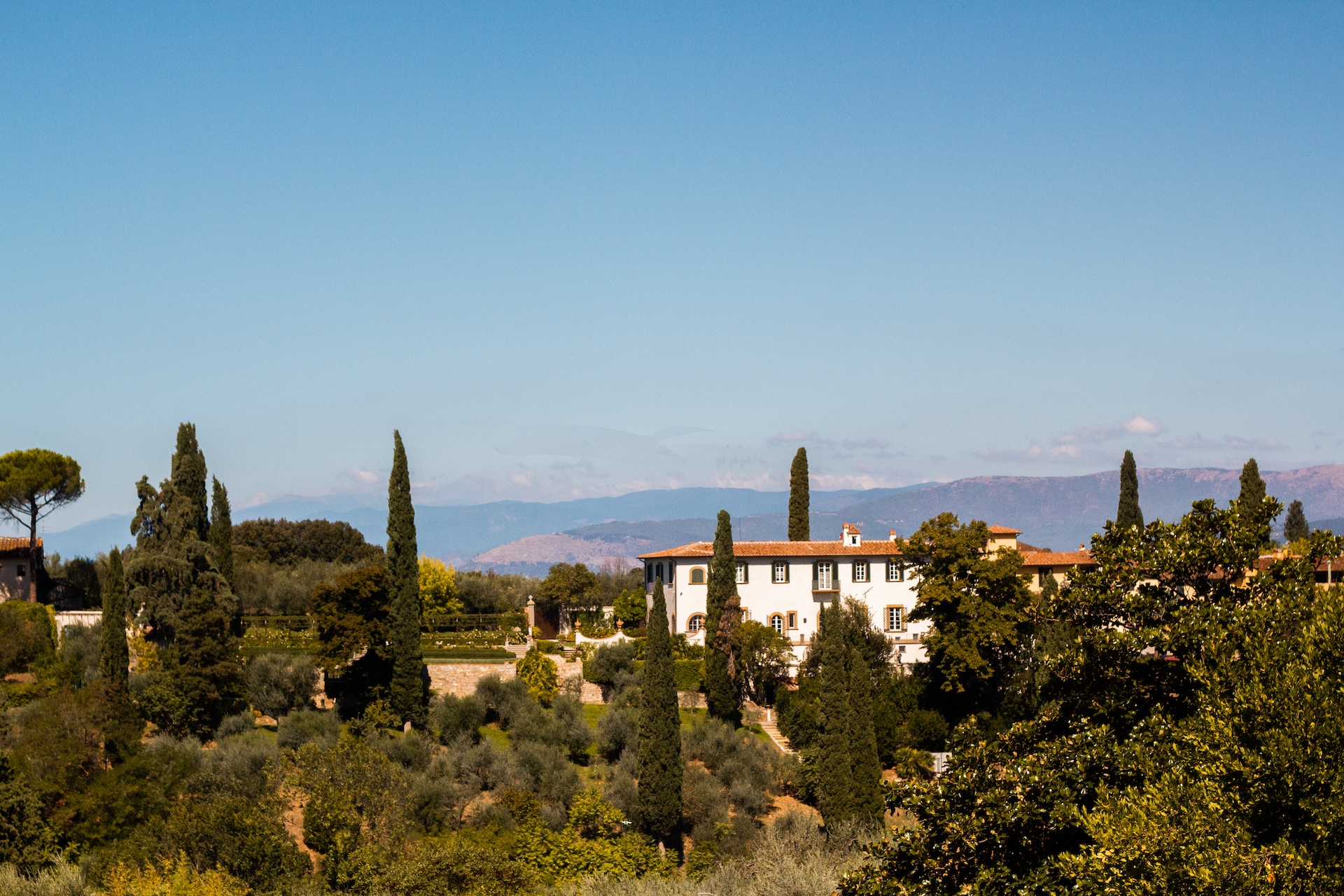 Italy is a country that is beloved and admired the world over. Every year it grows ever more popular for travellers and tourists from all over the world, due to all the beauty and goodness it has to offer. From the breathtaking coastline landscapes to the mountain ranges, from the rolling hills of the Apennines to the flat expanses of the hinterland, often characterised by vast golden wheat fields: Italy has much to offer all lovers of history, art, architecture, archaeology and last but not least, fashion and good food.
From the large metropolitan centres to the villages, each locality is characterised by its culture and traditions, forming a kaleidoscope of different colours and a thousand shades that make the Bel Paese a small jewel of rare beauty.
Another distinctive element of the Italian "Stivale" is that each of its regions is dotted with villas, often historic, recovered and renovated over time, to become true architectural gems. Each territory imposes its own particular style: there is the well-known classic Tuscan-style villa, but also the lesser-known Capri-style villa, the typically Sicilian villas, Apulian masserias, Emilian farmhouses and mountain farms and chalets.
Each of these is differentiated by a precise style, which recalls the characteristics of the area in which it is located, the raw materials used to build them, but also the architectural styles that have come in and out of style throughout history and influenced the various remodelling. Anyonwe interested in buying a property in the Bel Paese can certainly count on a wide choice of different types of Italian villa for sale.
But what are the most typical styles that can be found in Italian villas? Let us try to discover the main ones.
The Typical Caprese Villa
Those who decide to move to Italy do so because they are won over by the vibrant colours of the Amalfi Coast, among other beauties. To welcome them they will find crystal-clear waters, blue skies for most days of the year, sunshine, a mild climate and then more caves, historic Roman villas, small villages dotted with artisan workshops and luxury shops, plenty of good food, breathtaking terraces and their own, flower-filled gardens.
To carve out a space on the Amalfi Coast means to be immersed in and surrounded by citrus colours and scents, where hues such as yellow, blue, pink and green dominate. It is not difficult to find the same motif on walls, columns, floors and wall coverings. From Vietri ceramics to Art Nouveau paintings, villas on the Amalfi Coast usually feature the same colours as the surrounding landscapes, lots of light, panoramic terraces and gardens full of lemon trees and rose bushes.
In the more historic residences one can identify a Roman influence, reminiscent of the style of the emperors who stayed here for decades, but also hints of neoclassicism, but not without ultra-modern design elements, especially in the interior.
Tuscan Farmhouse
Another very famous landscape that identifies Italy is that of the Tuscan hills, gentle, mustard-coloured, kissed by the setting sun and dotted with tall cypress trees.
Exactly in these scenarios, large Tuscan-style farmhouses often stand out, clad with exposed stone, sloping roofs covered with tiles and extremely rustic interiors, made of bricks, exposed beams, more stone and the warm, durable terracotta cladding on stairs and floors.
Not rarely, they are also equipped with a porch, where guests can relax in the open air and share dinners and aperitifs with their guests. Often, there are also plots of land attached for the cultivation of olive groves and vines, from which the famous and excellent Tuscan wine and oil are made.
A scenario certainly different from that of the Coast, but no less fascinating.
Apulian Masserias
Another new trend that has been emerging for a few years now is the typical Apulian masseria.
In a rural setting, immersed in the centuries-old olive groves of the Tacco d'Italia, where the arid reddish earth sets off the bright green of the almond and vine trees, are these buildings, very white, covered with stone and painted with the white lime typical of this area. Lime cladding is widespread in the southern part of Apulia and can be admired in many villages that have recently become famous, such as Ostuni, Cisternino, Locorotondo.
But this is also the land of Trulli, characteristic constructions made of dry-stone masonry, often attached to historic villas. The interiors recall the rural, essential style, made of neutral, clean tones, still plenty of lime, stone and he, wood, to warm the rooms.
These are just a few examples of the typical architecture that characterises modern villas for sale in Italy, but the choice is really very wide and varied. All that remains then is to dive headlong into the area one prefers and be enveloped by the charm of the multifaceted and historical style that makes them so special.