Family Life
Schoolchildren don't think women can be builders, footballers or lorry drivers

Many schoolchildren don't think women can be builders, footballers or lorry drivers, according to a survey.
Researchers who polled 1,000 boys and girls aged four to eight found many have already formed an opinion on the careers available to different genders.
When asked which jobs are for boys, 40 per cent of children polled said doctors, with 44 per cent in agreement being an engineer is a career for men.
Over half reckoned all farmers are male.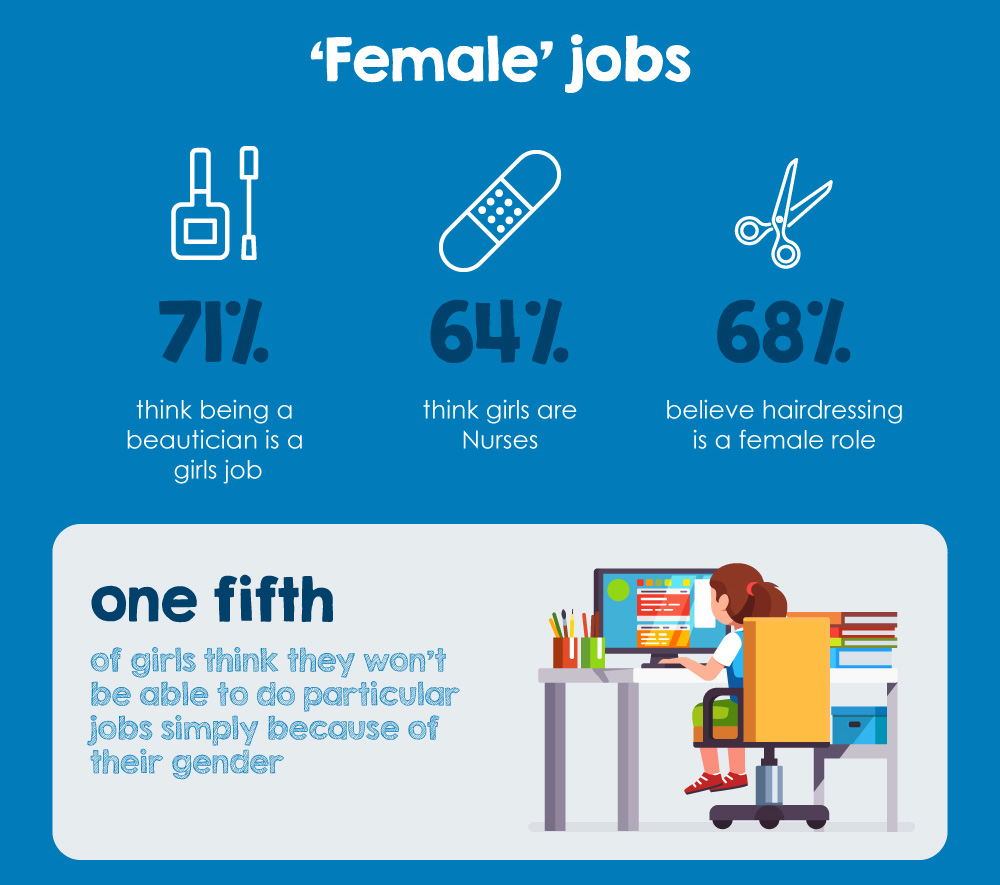 The survey found it is a similar story for job roles such as mechanics, electricians, and plumbers.
Amid this, 71 per cent thought being a beautician is a woman's job and more than six in 10 are of the same opinion for nurses.
Seven in 10 believe hairdressing is a female role.
Jobs for women also included shop worker, musician, bank worker and vet.
The survey was commissioned to coincide with the launch of new children's TV show, Bitz & Bob, a pioneering new animation series co-produced by Boat Rocker Rights and BBC Children's In House Productions.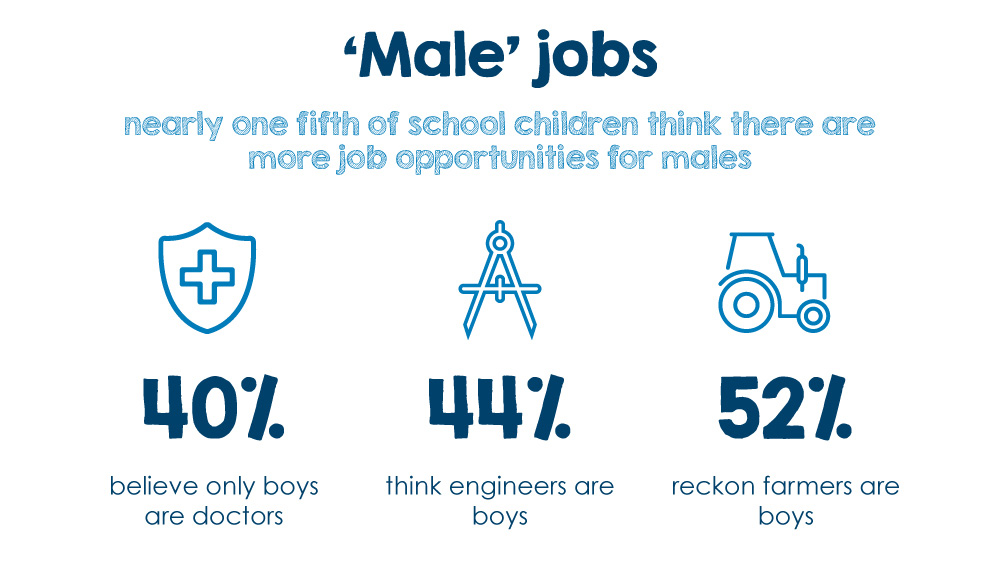 The programme aims to inspire pre-schoolers to engage with STEM subjects and engineering and the series starts on CBeebies today (Monday 12th March).
Vanessa Amberleigh, BBC Children's In-House Executive Producer for Bitz & Bob said: "The research shows children form opinions on the job roles available to them at a very young age, with many of their views aligning to gender stereotypes."
Other survey findings include the faux that kids think men are better than women at maths, science and sports.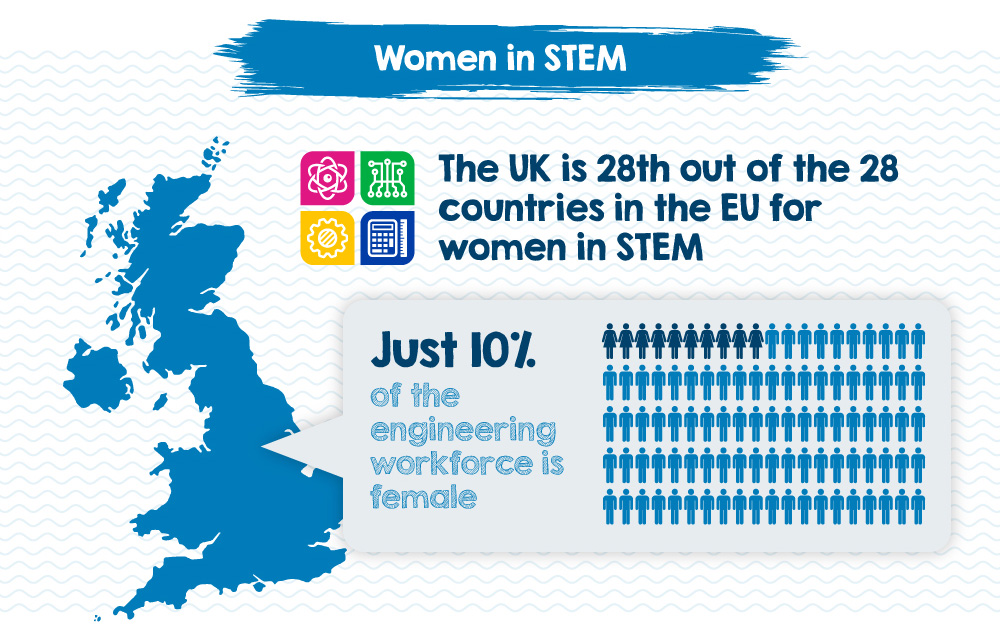 By comparison, they believe women are stronger when it comes to drawing, listening to other people, making things and being creative.
Those polled also revealed their favourite subjects at school, with the top ones for boys emerging as maths, sport, reading and writing.
And top for girls were writing, art and design, and maths.
Kids believe the top skills required to be an engineer are the ability to fixing things generally, the knowledge to mend engines and being good at solving problems – along with the ability to build things and be a hard worker.
* Qualified teacher, chartered engineer and director of Educational consultancy STEMFirst Helen Heggie acted as the STEM and engineering consultant on Bitz & Bob
Bitz & Bob is launching in the Year of Engineering a yearlong campaign to tackle the engineering skills gap.
The research conducted via OnePoll.com explored the perception of gender specifics in STEM (science, technology, engineering, and mathematics) careers among the children.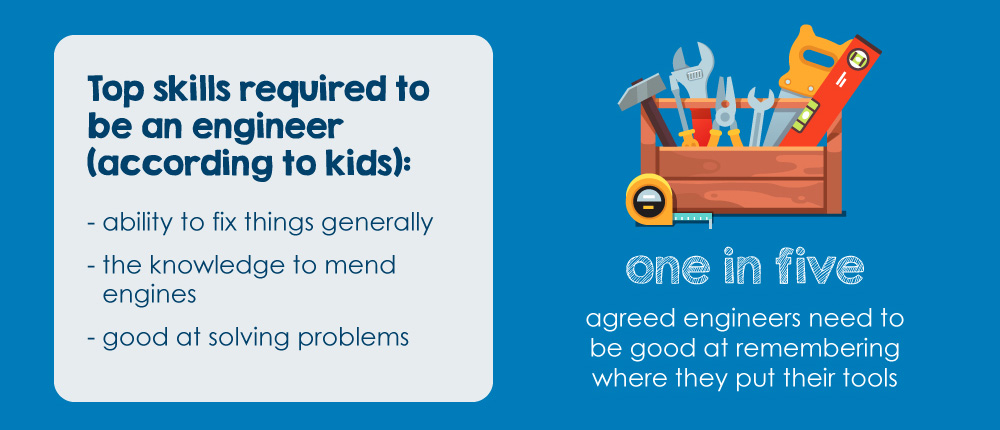 TOP 10 – JOBS MEN DO (ACCORDING TO THE KIDS WHO TOOK PART IN THE POLL)
1. Builder
2. Footballer
3. Lorry driver
4. Firefighter
5. Aerospace Engineer (someone who makes airplanes)
6. Farmer
7. Mechanic
8. Plumber
9. Electrician
10. Refuse collector/ person who collects the bins
TOP 10 – JOBS WOMEN DO (ACCORDING TO THE KIDS WHO TOOK PART IN THE POLL)
1. Beautician
2. Hairdresser
3. Nurse
4. Shop worker
5. Airline steward
6. Vet
7. Doctor
8. Musician
9. Bank worker
10. Zookeeper