From Gimmick to Strategic – How 3D Technology is Transporting Manufacturing into A New Dimension
How 3D Technology is Transporting Manufacturing into A New Dimension.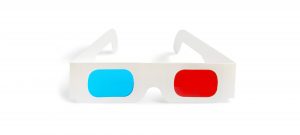 Often linked with headaches, seasickness, dodgy glasses and poor CGI effects, it's safe to say 3D technology hasn't always had the best reputation. Although there have been major enhancements since the days of flimsy cardboard glasses with one red lens and one blue lens, 3D technology is still having difficulty moving into the mainstream and convincing the public that it's more than just a gimmick.
When launched in 2010 3D TVs had a surge in popularity, but by 2017 all major TV manufacturers had discontinued their production, with 3D TV content been relegated from bespoke channels to on demand services only. 3D cinema viewings are becoming increasingly scarce, with IMAX declaring that 3D 'is no longer the default' in 2017. It could seem that 3D technology was nothing more than a passing phase, however there is one surprising area in which 3D is really coming into its own, and that's in manufacturing.
The manufacturing industry is in the midst of a transformation known as the Fourth Industrial Revolution, or Industry 4.0. Exactly what that transformation will involve is yet to be seen as the technology roadmap evolves at rapid speed, but advancements such as the Internet of Things (IoT), nanotechnology, robotics, platform business models and biotechnology are all vying to transform the industry as we know it – much as the introduction of the personal computer and the internet changed the landscape for businesses during the previous Digital Revolution. It's clear that whatever the mix of technologies that ultimately merge into mainstream production, future production will be safer, cleaner, sustainable and more cost-efficient – all areas in which 3D technology adds real value.
The concept of 3D in the manufacturing industry is not a new one. It was back in 1977 when French Aircraft Manufacturer Avions Marcel Dassault began in-house development of a CAD solution which would enable designers to work in 3D rather than 2D. Initially named CATI ('Conception Assistée Tridimensionnelle Interactive', French for 'interactive aided three-dimensional design'), the software evolved into CATIA, which continues to this day to be the World's leading solution for product design.
But advances in technology mean that 3D is becoming ever more important to the manufacturing community, both from a design perspective and increasingly into other departments of a manufacturing organisation. One of the major benefits of 3D technology is visualisation, where a company can use their design data to create a virtual prototype without the need for any physical production. It doesn't matter whether it's an aeroplane, a bag, a watch, a plate or a building – visualisation allows a company to digitally create any product and not only see the finished life-size product in photorealistic glory, but to experience it. For example, an aeroplane manufacturer could visualise their latest model concept, pop on a virtual reality headset and take a stroll around, allowing them to physically experience their craft as a passenger would. But visualisation is not just for large companies – a jewellery manufacturer could produce concept pieces as digital prototypes and use the photorealistic assets they create to gauge public interest in their latest range. Small-scale manufacturers adopting this approach could even take orders on an item that doesn't yet exist and build to order, reducing the inventory they need to hold and encouraging a return on the investment made in the new product.
Visualisation not only dramatically reduces the cost involved in manufacturing prototypes, but it encourages collaboration both internally within a company and further out to its supply chain, enhancing and streamlining the design process and reducing errors. This in turn leads to a quicker time-to-market, enabling companies to be more agile, responding quickly to trends and demand from their consumer base. Innovation is also enhanced using this approach as it's much quicker and more cost-effective to take a gamble on new ideas in the virtual world than it is to invest in prototypes that may not work.
Physical prototypes are unlikely to ever be completely redundant – but by 3D printing them you could save time and money. Rapid prototyping is a way of producing a prototype of a 3D design, often to a smaller scale and/or in a different material to that which would be used in production, but still allowing the design to be physically tested and viewed. These prototypes are often made via a 3D printing process called Additive Manufacturing, where a product is built layer by layer of incredibly thin coats of material, a relatively new process which is allowing manufacturers to produce complex shapes and innovate new designs.
Manufacturing companies don't even have to have the inhouse resource and equipment to 3D print, they can simply visit the 3DEXPERIENCE Marketplace – an online qualified ecosystem of industrial 3D printing suppliers worldwide, where you can either submit your 3D design to be made to your own specifications, or source the part you need from an online 3D component catalogue, saving a company time, resource and eliminating the need to stockpile a large inventory of parts.
3D printing is becoming more and more commonplace, one example of this is in the car industry, where companies are offering the consumer added customisation and performance from 3D printed parts. For example, Mini offer completely customisable side indicators, dashboard trims, door sill inlays and LED puddle lights. Yet there are some that would argue that 3D printing is yet another 3D fad, a phase that will also disappear over time – this seems unlikely however as more and more companies are investing in 3D printing technology. With what is being heralded as the world's first mass-produced printed vehicle, the LSEV, scheduled for distribution in 2019, time will tell if 3D printing will form an essential part of Industry 4.0.
Sustainability is an ever-increasing factor in everything we do as individuals and businesses and will only increase in importance as resources become increasingly scarce. We've already discussed how 3D visualisation reduces the need for production of physical prototypes and minimises inventory and floorspace required. Although these benefits alone encourage sustainability visualisation has the potential to go far beyond this into helping us plan our everyday existence. There is no better example of this than 'Virtual Singapore', a 3D model or digital twin of the city itself commissioned by a collaboration of the government and research associations and representing a $73million investment over a five-year period. The model, constructed in Dassault Systèmes pioneering 3DEXPERIENCECity platform and expected to complete in 2018, will allow members of the public and organisations to model and simulate infinite scenarios, giving a greater insight into the workings of a city than ever before. More than just a virtual map, the model holds detailed information on textures and terrain attributes such as water bodies, vegetation and transportation infrastructure. The digital twin will be able to simulate anything from mobile phone coverage to energy usage and traffic congestion. Virtual Singapore will help enrich decision making as well as creating plans for disaster recovery and will allow optimal future growth planning for the city.
If 3D visual technology has the potential to save our cities – where can it go next? How about exploring the solar system with a quick trip to Mars? When BMW launched the X3 it created a digital prototype of its latest vehicle and simulated the terrain of Mars, creating a 360 degree video allowing consumers to take a virtual test drive on the planet's surface. OK, so maybe this is not quite as accurate as a digital twin, but it certainly is a creative way of using a virtual model in an advertising campaign. Reusable 3D digital assets can transform advertising and marketing strategies in a cost-effective and creative way, encouraging interaction and engagement with prospects across multiple platforms.
3D technology not only allows the consumer to better visualise a product, but it also can enable them to personalise a product too. My Retail Theatre is a solution where consumers can configure their dream product online, bring their creation to life in photorealistic quality and interact with the finished prototype. From there they can proceed to check out, save for a later date, or even share their future product on social media to gain feedback from their friends. A shopping experience like this has far greater emotional investment and impact on a consumer, as well as giving companies a clearer indication of their audience's preferences and tastes.
Although 3D has yet to fully find a place in the home environment it's clear that it's increasingly valuable to manufacturing organisations – no longer as gimmick but as an essential strategic tool for creativity, collaboration, growth and sustainability.
Editor's note: If you want to ensure you keep up to date with press material, opinion focussed blog content and case studies from Design Rule you can visit the company's news page: http://www.designrule.co.uk/news
For further information contact: Katie Bowley, Design Rule
Innovation Centre, Silverstone Technology Centre, Silverstone, Northamptonshire, NN12 8GX
If you are a manufacturing organisation, creative agency, design house or journalist and would like more information on 3D visualisation you can visit our 3DEXCITE Deltagen webpage or contact Design Rule via the contact information below.
Telephone: 01604 491661
www: http://www.designrule.co.uk/
e-mail: info@designrule.co.uk
Twitter: https://twitter.com/designruleltd
LinkedIn: https://www.linkedin.com/company/design-rule-ltd
Facebook: http://www.facebook.com/designrule
About Design Rule: Design Rule is one of Europe's leading suppliers of digital end-to-end business solutions to manufacturing companies. Our long-term successful partnership with Dassault Systèmes, the 3DEXPERIENCE company, gives our customers access to world-leading software enhanced by our local knowledge, customisation and support. For further information please visit www.designrule.co.uk
About Dassault Systèmes
Dassault Systèmes, the 3DEXPERIENCE Company, provides business and people with virtual universes to imagine sustainable innovations. Its world-leading solutions transform the way products are designed, produced, and supported. Dassault Systèmes' collaborative solutions foster social innovation, expanding possibilities for the virtual world to improve the real world. The group brings value to over 220,000 customers of all sizes, in all industries, in more than 140 countries. For more information, visit www.3ds.com
3DEXPERIENCE, the Compass logo and the 3DS logo, CATIA, SOLIDWORKS, ENOVIA, DELMIA, SIMULIA, GEOVIA, EXALEAD, 3D VIA, BIOVIA, NETVIBES and 3DEXCITE are registered trademarks of Dassault Systèmes or its subsidiaries in the US and/or other countries.
Ref: KBDRU03