Technology
Georgia Toffolo completes giant Rubik's Cube in just EIGHT moves thanks to AI technology

Georgia Toffolo managed to complete a giant Rubik's Cube in just EIGHT moves today thanks to the help of ground-breaking AI technology.
The I'm a Celebrity star was filmed at London's South Bank using her phone to solve the 4.6m high cube.
She successfully manoeuvred the puzzle's 43 quintillion different combinations thanks to Artificial Intelligence which finds the best route to completing the game.
After the cube is initially shuffled, each subsequent move is passed through the AI model and algorithms to give the user hints, via an app in the new Huawei Mate 20 Pro, about what the best next move is.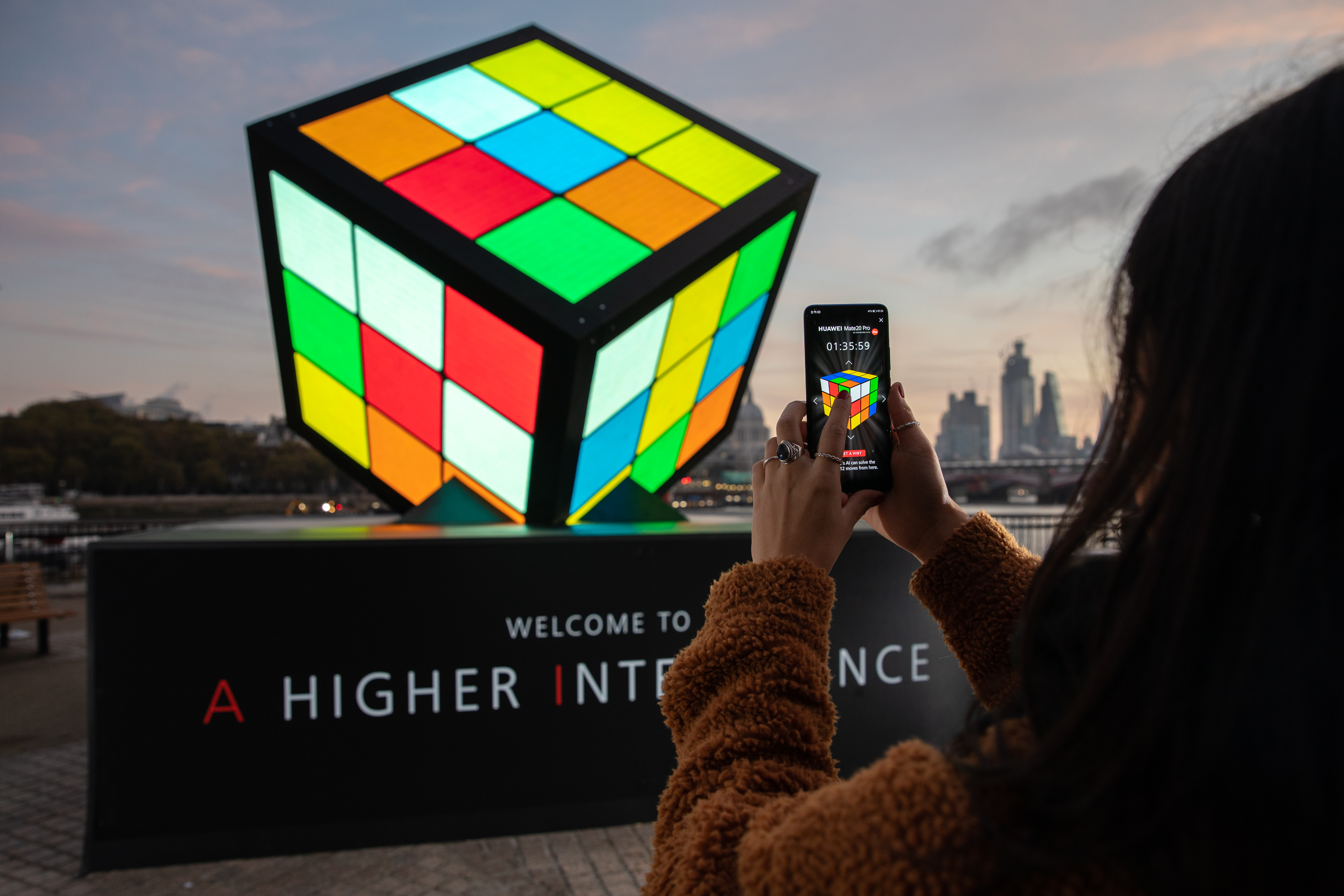 Speaking of the experience, she said: "Everybody has been frustrated by not being able to solve a Rubik's Cube at one point in their lives – and today, at the age of 24, I've finally been able to do it!
"I really enjoyed taking part, and it was great to work together with the power of the AI in the Huawei Mate 20 Pro to solve the cube in my fastest time to date."
Hundreds of people queued up to play the giant cube for the chance to experience the new technology.
The game has captured the imagination of the nation, and has firmly held a place in popular culture for decades.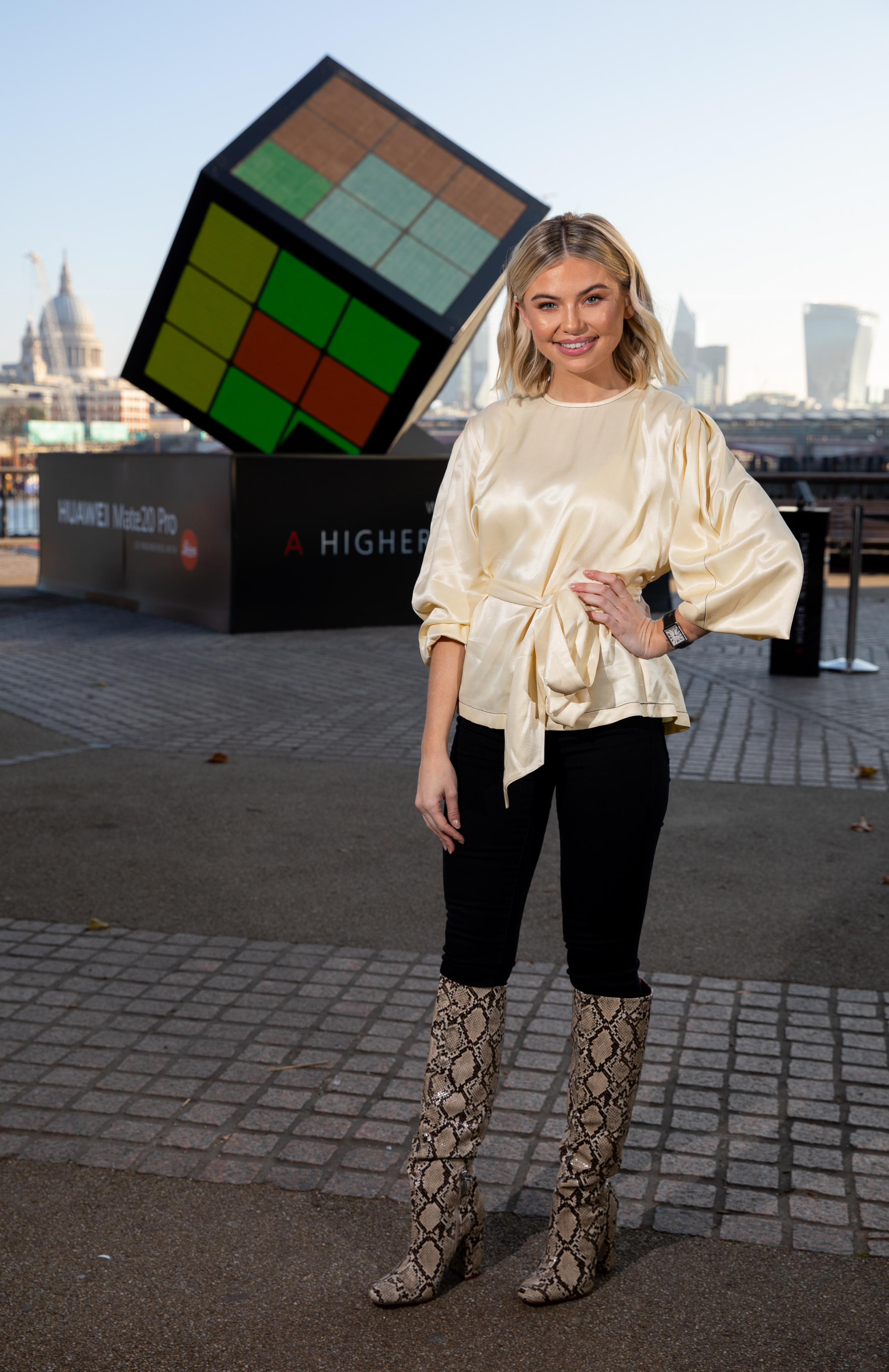 Some of the world's top academics, from mathematicians to think tanks and universities like MIT have studied the combination puzzle to determine the optimum way to solve it, but this is the first time a smartphone has used dual-AI power to assist in finding the best route to its satisfying conclusion.
Justin Costello, Huawei Director of Marketing, UK and Ireland, said: "The Huawei Mate 20 Pro is our most intelligent handset to date.
"It's the world's first Dual-NPU powered smartphone, meaning that we're able to give people a more intelligent performance with less power consumption.
"Puzzle cubes have caused debate amongst mathematicians for decades, with numerous theories about the most efficient way to solve them.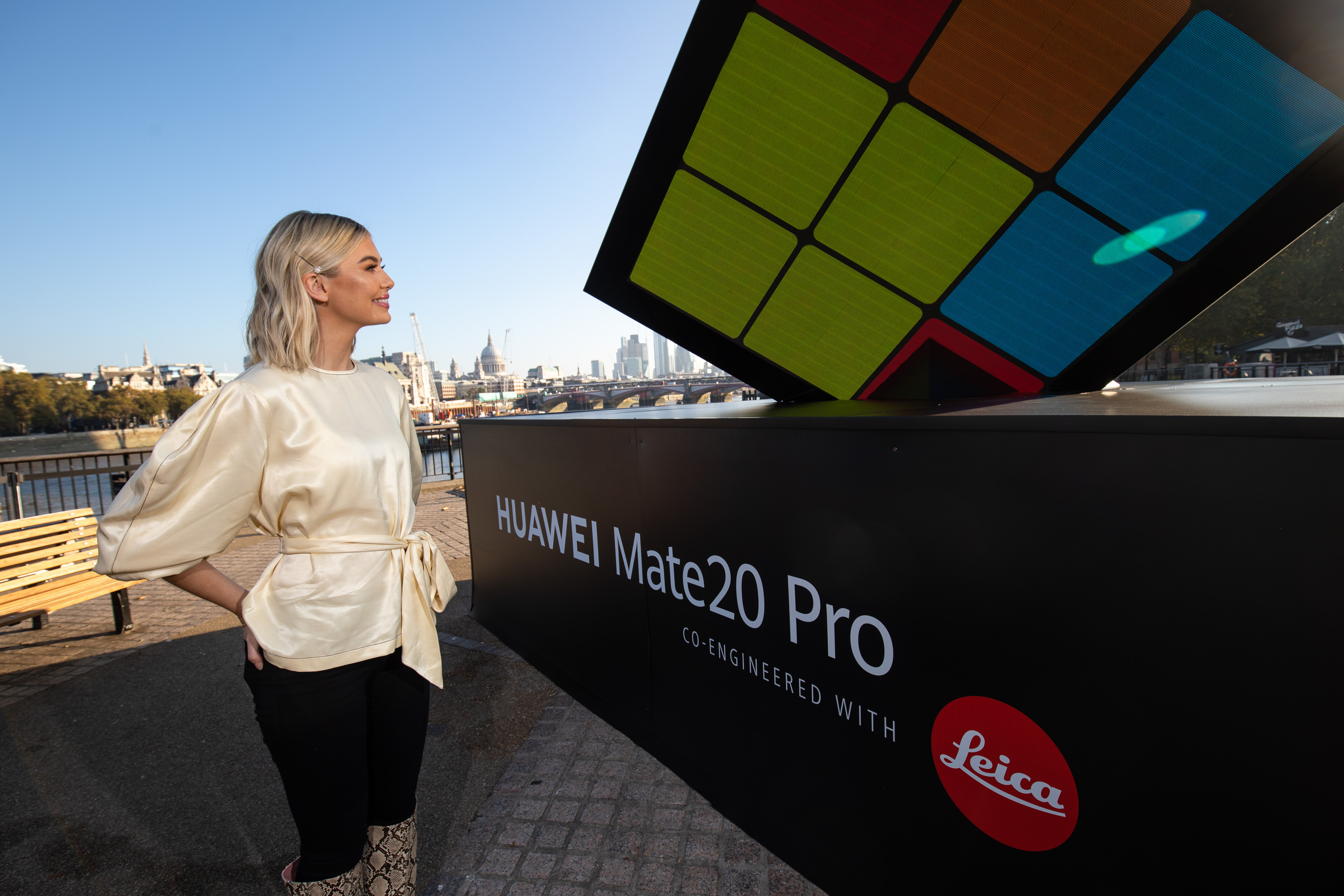 "We have been able to use the sophisticated AI in the Huawei Mate 20 Pro to offer players something interactive and intelligent.
"We're demonstrating how humanity and technology can come together to achieve great things."
The Huawei Mate 20 Pro's Dual-NPU and sophisticated process technology makes it faster, more intelligent and more efficient than any other Android Smartphone on the market, setting a new bar by which all 2018 smartphones will now be measured.