Events
Dreams Can Come True – Amateur Poker Player Wins Trip of a Lifetime to Las Vegas

The world of poker is dominated by professionals who have spent years refining their skillsets and solidifying their statuses as the best in the business. But the reason why the card game is so popular and attracts so many players from all over the globe is the fact that it is a game that amateurs also have a chance of winning. Online poker sites have helped normal people become efficient poker players, and there are often special tournaments that give players the chance to enter much larger competitions in real life. Northampton man Peter Martin is one such lucky player, and he recently bagged a trip to Las Vegas after entering and winning an online poker tournament.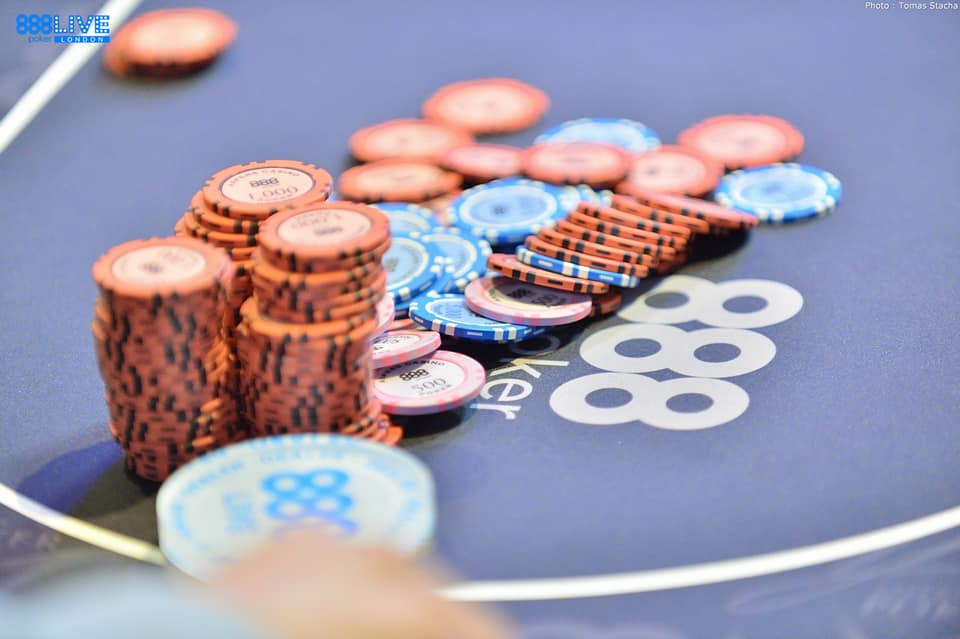 Who is Peter and What is his Background?
Peter Martin is a prime example of the fact that anything is possible in poker. A warehouse worker by trade who enjoys a game of Texas hold'em in his spare time, Martin won the opportunity to challenge some of the best players in the world in Las Vegas. The 24-year-old from Abington got into poker and was spurred on to win thanks to his late grandfather, who also used to play the game. Poker will have changed a lot since Bela Martin's playing days, though, and it could be argued that the online way of playing is an entirely different game to pre-internet poker. Online poker has few elements of bluffing and reading opponents' body cues, and rather takes more focus on probability and bet sizing. As a millennial, Peter will have grown up with the modern format of Texas hold'em and Omaha games online, which some would say makes you a better all-round player because you need to have good mathematical skills to prevail.
Martin admits to playing all of his poker online or at home with friends, and the Las Vegas trip is his first taste of a real-world competition. This is the case for many players who enter major tournaments like the World Series of Poker for the first time after building up their bankrolls playing online. It's only the really dedicated players who find success, however, and Martin says that he has been taking it seriously for the past five months in an effort to raise his game to the next level. The Hungarian-born player who moved to England ten years ago was handsomely rewarded for his newfound commitment to the cards.
How did he Come to win the Las Vegas Trip?
Like many others who came before him, Martin won his seat in Las Vegas thanks to an online poker tournament. Poker sites have given players the opportunity to enter competitions for low stakes to compete for much bigger prizes. A lot of the time, these are tickets to major real-world tournaments.
Martin entered a tournament at 888poker which only cost him 77p. He admitted to finding the advert for the tournament too tantalising to pass up. The site was offering a $14,000 package to take part in a $10,000 tournament in Sin City, with travel expenses and a hotel on top. Martin battled over 100 other players online for the chance to win the dream holiday, and managed to be the last man standing. It was one of two Texas hold'em events offered by 888poker which were giving players a chance to go to Vegas. The world-renowned poker site also offers other variants of poker such as Omaha and 7-card stud, and has various free poker tournaments on each day which enable players to fight for entry to bigger competitions. Martin took home one of the biggest prizes, that's for sure, but there are ways for players to easily build up a bankroll after starting with a small amount. As the Northampton-based player says, though, it does require some serious dedication to win top prizes.
What Other Remarkable Poker Stories are there?
The world of televised poker is dominated by familiar faces like Phil Ivey, Phil Helmuth, and Daniel Negreanu, who have spent years playing and mastering poker to be considered among the finest professionals in the business. But because poker is played by so many people all over the world, it still throws up some surprises and remarkable success stories. Some players have come from nothing, and been normal everyday people before bursting onto the world poker scene and taking down prizes at some of the biggest tournaments on the planet.
One of the most recent stories in this regard was of Scott Blumstein, who was an accounting graduate who enjoyed playing poker online in his free time. That was until he went on to win the 2017 World Series of Poker Main Event, and now the American is rubbing shoulders with the best in the business at high roller tournaments. Blumstein did get quite lucky in his final hand, when he paired his deuce on the river to knock out Daniel Ott and take down the $8 million grand prize. But, the 26-year-old was a deserving winner who managed to prevail against 7,220 other players – many of whom were professionals.
Prior to Blumstein, there have been numerous amateur players who have won the ultimate prize in poker. Chris Moneymaker is credited with being a major catalyst in the online poker boom, as he too won his seat at Vegas thanks to qualifying through an online tournament. The Atlanta-born poker player came first out of 839 entrants in the 2003 WSOP and won $2.5 million.
Martin's success in winning the dream trip to Las Vegas is a reminder to all amateur poker players that it is possible to make it to the world's biggest competitions if you put in the effort. It's offers like these which keep the online poker boom going and attract more and more players each year.