Cricket World Cup 2019: A closer look at the stadiums
The 12th edition of the ICC Cricket World Cup is almost upon us, as favourites England look to fulfil their ambitions of winning the tournament for the first time in their history. If England are successful, they will be doing so on their own turf and the 2019 tournament will be the fifth time the tournament has been played in Britain.
As expected, the final itself will be played at Lord's on 14th July and there are another ten locations that will be used for this year's spectacle. We'll be taking a closer peek at all of the venues, but before we do so, be sure to check out the Betfair ICC Cricket World Cup betting ahead of the first ball on 30th May.
Bristol County Ground
In total, three matches will take place at the County Ground after it had previously held two fixtures in the 1999 World Cup and one in 1983. Opening in 1889, the County Ground has a capacity of 11,000 and will play host to Afghanistan v Australia, Pakistan v Sri Lanka and Bangladesh v Sri Lanka. Away from the international scene, the County Ground is the home of Gloucestershire CCC.
Cardiff Wales Stadium
The home of Glamorgan CCC, the Cardiff Wales Stadium will be used for four fixtures which include New Zealand v Sri Lanka, Afghanistan v Sri Lanka, England v Bangladesh and South Africa v Afghanistan. The Cardiff Wales Stadium boasts a capacity of 15,200 and was established in 1854. The Cardiff Wales Stadium does have World Cup history, albeit a solitary match in 1999 where New Zealand beat Australia by five wickets.
County Ground Taunton
The County Ground Taunton is one of the smaller venues of this year's World Cup but it certainly has a large history, providing the setting for Rahul Dravid and Sourav Ganguly's 318-run partnership against Sri Lanka in 1999. The County Ground seats 8,000 spectators and the fixtures for this year's tournament include Afghanistan v New Zealand, Australia v Pakistan and the Windies v Bangladesh.
Edgbaston
Rich in history and cricket heritage, Edgbaston will once again be used for the 2019 World Cup and there are five fixtures set to feature. England will play India here and a semi-final will be played at Edgbaston, as it did in 1979, 1983 and 1999. Home to Warwickshire CCC, Edgbaston has a capacity of 24,500. Perhaps the venue's most iconic moment came when Brian Lara carded 501* for Warwickshire in 1994, the highest return by a batter in first-class cricket and the only quintuple posted to this day.
Hampshire Bowl
Also playing host to five World Cup fixtures, The Rose Bowl in Southampton is making its tournament debut although the old Northlands Road ground did host fixtures in 1983 and 1999. The Rose Bowl has a capacity of 17,000 and will see England take on the Windies on 14th June. Having only opened in 2001, the Bowl's most famous moment was when New Zealand's Martin Guptill scored a ODI 189*, which set a new record.
Headingley
The home of Yorkshire CCC, Headingley is doused in World Cup history and will see England play Sri Lanka on 21st June. Previously, Headingley had been used in four World Cups but the most iconic moment was Gary Gilmour's blitz in the 1975 semi-final, claiming 6/14 is a mesmerizing performance. Headingley holds 18,350 fans and will play host to Pakistan v Afghanistan, Afghanistan v Windies and Sri Lanka v India.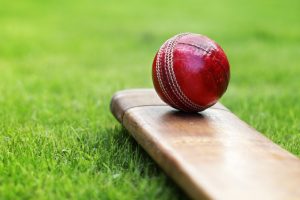 Lord's
The most famous cricket venue in England will once again play host to the World Cup final in July. Lord's has staged four previous finals and was the setting of the very first, where the Windies beat Australia in 1975. This year, the 28,500 capacity stadium will see four group games being played there including the big one between England and Australia. In total, ten World Cup fixtures have been played at Lord's and away from international cricket, is the home of Middlesex CCC.
Old Trafford
No venue will be busier than Old Trafford during the World Cup, with six fixtures taking place at the home of Lancashire CCC. Old Trafford is no stranger to World Cup action either, having hosted fixtures in four previous tournaments. This year, the pick of the bunch will be India v Pakistan on 16th June. The venue was opened in 1857 which makes it one of the oldest venues in England. Capacity-wise, Old Trafford can seat 24,600.
The Oval
The Oval is the setting for this year's opener between England v South Africa and in total, will host five fixtures but won't stage any semi-finals. Since opening in 1845, the Oval has hosted ten World Cup fixtures and none stand out more than Pakistan's win over Zimbabwe in 1999, with spinner Saqlain Mushtaq claiming a hat-trick. A first in the history of the World Cup. The Oval is the home of Surrey CCC and has one of the largest capacities, at exactly 25,000.
The Riverside Durham
The most northerly venue is the Riverside Durham, which will stage three fixtures which include Sri Lanka v South Africa, Sri Lanka v West Indies and England v New Zealand. Opened in 1995, the Riverside is the second-newest venue behind the Rose Bowl, and has a modest capacity of 14,000 spectators. The Riverside does have some history in the World Cup, hosting four fixtures in 1999 and it's hard to forget Adam Gilchrist's brilliant 63 off 39 balls to help the Aussies qualify for the Super Six stage.
Trent Bridge
Another regular fixture at the World Cup, Trent Bridge is the home of Nottinghamshire CCC and will host five games in 2019. It has been used in every other tournament held in England & Wales, and has been something of a lucky venue for the hosts who have won on their two previous World Cup games there. This year, England will be hoping to make three out of three when they play Pakistan on 3rd June. Trent Bridge is the oldest venue at this year's tournament having being established in 1841, and has a capacity of 17,000.