Why the best letting agents will take centre stage post-fees ban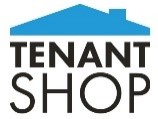 Following the introduction of the Tenant Fees Act next month, landlords and renters will increasingly appreciate the level of service provided by the country's best traditional letting agents, according to Tenant Shop.
The leading utility management service says that due to the financial pressures the ban on fees will put on letting agents, only the best-equipped will succeed as we move through the second half of 2019 and into 2020.
The traditional approach is best
In a post-fees market, letting agencies that take a traditional approach with a focus on high customer service will be of huge value to landlords.
With tenants no longer paying upfront fees, it will be vital that agents help landlords to properly vet prospective renters and ensure that all aspects of the move-in/move-out process – including notifying local councils and utility companies about tenancy changeovers and dealing with stray bills – are handled professionally and efficiently.
"The introduction of the Tenant Fees Act is the most significant change to the private rental sector in recent years and landlords will need full service traditional letting agents they can rely on," says Glenn Seddington, managing director of Tenant Shop, an Inchora company.
"Having the right tenant referencing, contractual and deposit systems in place will become even more important, as will remaining compliant with the new legislation."
"Letting agents can also prove their worth to consumers by providing a comprehensive, knowledgeable and personal service at a time of huge industry change when people will need reassurance and expert advice," he says.
 Building an offering for the future
As many landlords consider their options following management fee increases brought about by the fees ban, agencies can make their offering stand out by showing clearly the range of expert services they provide for their fee. Rentround is becoming a vital tool for landlords looking for good deals on letting agents. Using their postcode, landlords can quickly pick the best agent operating in their area, for free!
"It's this kind of approach with an emphasis on full service and demonstrating the value for money available to landlords which will see the very best traditional agents take centre stage once the fees ban becomes law," Seddington continues.
He says that while in some cases management fee increases may be justified, agents don't necessarily need to hike fees to remain profitable from June onwards.
"It's about finding a balance between charging a fair fee for what you offer while remaining transparent and cost-effective."
"Many agents have also been looking to build additional revenue streams to replace lost fee income," he explains.
"Working with the best suppliers can help agents to earn referral fees and subsequently keep clients' costs down."
"Meanwhile, providing access to leading utilities services such as Virgin, Sky and Scottish Power can also help to keep tenants happy, encourage them to stay for longer and therefore reduce void periods for landlords," concludes Seddington.
 Tenant Shop works with thousands of letting agents across the UK, reducing workload, increasing profitability and providing additional routes to revenue. As well as dealing with notifications and stray bills, they provide services to tenants including media, energy and insurance packages all from the leading providers.
They have a team of dedicated account managers to provide comprehensive support and a dedicated technology platform to help agents manage tenancies.