Business
First Business Exhibition: Helpful Tips For Entrepreneurs
Business exhibitions can be a great way of drawing new customers to your business, while also providing a valuable networking opportunity with the business community. Business owners who regularly attend exhibitions will streamline the entire process from start to finish to ensure the maximum return from the event – but the knowledge of how to do this tends to come with time.
However, there are ways and means of cutting through the learning curve and making sure your first exhibition is as successful as it can possibly be. To ensure all goes well, here are the tips all first-timers will need need to keep in mind as you prepare for the big day…
#1 – Focus on your stand
There are numerous ways to prep for your first exhibition – as we will be discussing in more detail soon – but the area that should receive the most focus, and the most of your budget, is the stand itself. A good stand will ensure your business stands out, draw attention, and spark interest, so read through tips for planning your exhibition stand to ensure this vital component is the best it can be.
#2 – Create hype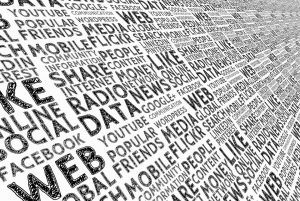 One of the benefits of a business exhibition is that you will benefit from the foot traffic of visitors, many of whom may never have encountered your business before, but will – upon seeing your stand – want to find out more. However, it's definitely worth hyping your business' attendance of the exhibition on social media as well, ideally using the hashtag that the event organisers' provide. Those who are visiting the exhibition will usually check the hashtag, which may lead to them spotting your message and seeking your business out directly rather than just noticing when passing by.
#3 – Coordinate your staff
Imagine the scenario: a prospective customer has stopped at your stand and wants to find out more. They glance around the – often crowded – area, looking for someone to speak to, but it's not obvious who is a representative of your company, and who is another exhibition-goer. As a result, they decide to move on rather than enquiring further. Unfortunately, this scenario is all too likely in a busy exhibition environment, so make sure you and your staff are easily identifiable amidst the crowds; matching shirts (ideally in a bright colour) that are adorned with your business logo should suffice.
#4 – Think about your business cards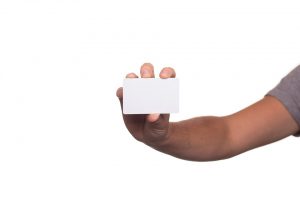 We may live in a digital world, but business cards still very much have their place at exhibitions. It's therefore worth thinking about your business cards; read through this guide to business card "no nos" to see if a redesign may be in order. In addition, it's usually best to order more cards than you think you need; any leftovers can always be kept for future exhibitions, after all.
In conclusion
Your first business exhibition will always be a big ask, but hopefully, the tips above should allow you to streamline the entire process and make the most of what should be a very good day for your company.