Business
Cohesion Is Integral To The Longevity Of Your Business
Continually striving towards betterment is the plight of the entrepreneur. Even when a business is successful, there's always room for improvement. In fact, even if perfection could be achieved in a company, it would still need to keep changing and growing over time. After all, the marketplace never stands still; what works well today might not work well tomorrow. If you fail to keep evolving, then you'll get left behind as the industry changes and grows. But what's the glue that binds a company together? You might know that cohesion is integral to the longevity of your business, but you might not know how to achieve it. So, we're going to discuss how you could make your company strong and well-connected.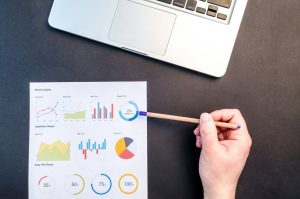 Know the market well.
First of all, you need to know your audience. A business can't have a cohesion plan of action unless it knows what the market wants. Otherwise, your goals and projects could be entirely misguided and misdirected. Whilst it's important to have objectives that inspire and motivate your team onwards, there's no point in offering something the market doesn't want. Innovation is great, but your ideas should be innovative in a relevant way. That's how you'll ensure the longevity of your business. Of course, this doesn't mean you need to play the safe game and deliver only things that have been delivered to the market in the past. You can switch things up, but you need to conduct market research to ensure that your new approach is something that the market demands.
By collecting data on existing and potential customers, you'll start to paint a picture of the market. Make it your mission to uncover problems with your business and the industry as a whole. Once you've found gaps in the market, you'll have an opportunity to come up with innovative solutions which fulfil a need that has not yet been met by your competitors. That's how you'll keep coming up with cohesive new plans for your company. In turn, you'll continue to attract customers in the long-term. The goal is to show consumers that you really value their opinions. By listening to them, you'll show them that your business is kind and understanding.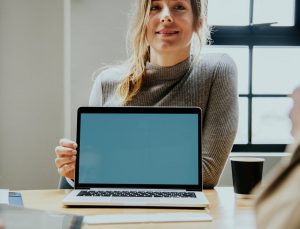 Ensure your employees are the very best.
A business can't be cohesive without a great team. Hiring skilled workers is crucial, of course, but that isn't everything you need to consider. If your team members don't collaborate effectively (either because they don't get along or they each work in quite insular ways), then productivity will suffer. The problem might simply be that it's hard for everybody to communicate well with one another, for instance. In that case, you might want to improve the digital means of communication. You should consider choosing a business email provider that's effective. It'll improve productivity if you give your employees the ability to communicate speedily and coherently with all members of the office.
It doesn't matter how professional and qualified your employees might be – if there's no team cohesion, then your company won't be able to grow effectively in the long-term. You need to foster respect in the workplace. Respect your workers so they respect you; if you want an example, then you could offer bonuses and other rewards for hard work. You could even reward teamwork so as to encourage people to work well together. The point is that you need more than skilled workers; you need inspired workers. That's how you'll ensure your employees are the very best, and it's how you'll ensure that your business runs cohesively.