Retail
Delving Into Insta-Worthy Windows
Window displays have always played a part in the success of physical retail spaces. More than even your logo, your window displays need to catch the eye while displaying your best products. And, they need to do it all in a way that's 100% unique.
In the modern age, though, an eye-catching window display isn't always enough to set you apart. Remember that many shoppers now look online before even considering a company. That doesn't mean window displays are obsolete, but it does mean you should think about how you can make the most of them in the modern climate.
One fantastic way companies are finding to do this lies with our favourite photo social – Instagram. Many business owners are finding that Insta-worthy window displays help them appeal to both passing customers and those online thanks to likes and shares. But, what exactly does an Insta-worth window display consist of?
Get subtle advertising
No one will snap and share your windows if they're splattered with your brand name. Instead, window displays should be about catching the eye with sleek but subtle ads. This is a delicate balance, but it's not impossible. You simply need to create windows that display your products and brand identity while also appealing on another level. A company like Design4Retail could be a real help here as they can develop your brand identity and windows to match, developing a subtle display that advertises without throwing your logo all over. Before you know, customers could start sharing your windows on a wide scale. 
Consider lighting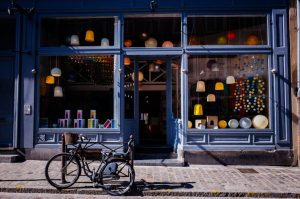 Lighting always matters in window displays, but this is even more the case with Insta in mind. Think about it; the fluorescent lights you've been using in your windows until now aren't ever going to look good on screen. This is so much the case that people won't even try to snap your shop. By comparison, window displays that utilise natural light are sure to do much better. If you do need lighting to highlight your efforts, make sure to use photo-friendly gentle tones. This will make for much better pictures, and much more widespread Insta-attention.
Create an experience
We tend to share our experiences on Instagram, so boosting those window snaps is also all about creating customer experiences. Let's face it; few of us would even think about sharing a slightly attractive window display that didn't have a direct impact on us. By comparison, something like an experience-based window we can get stuck into is guaranteed to work a lot better. Something as simple as providing a mirror for #(yourbrandnamehere)selfies, or something similar could work wonders for increasing your shares. Equally, experiences such as interactive or moving displays are sure to work a lot better. These provide those much-needed unique experiences that customers are liable to click 'share' about.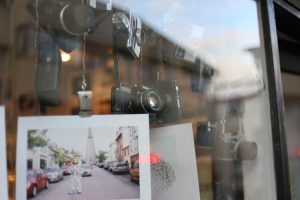 Insta-worth windows aren't difficult to come by, yet they can have a significant impact on visitor numbers. If you haven't already, then, it's time to think about displays through the (Insta)lens.