m.bur Short Film Distribution Creates an Innovative Short Film Distribution Platform
m.bur Short Film Distribution (https://www.mbur.com), a Burbank, CA startup, has launched their hotly anticipated Short Film Distribution Platform enabling filmmakers to monetize their short films via OTT distribution methods.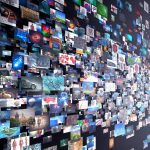 The top streaming services such as Hulu, Netflix, Shudder, and Amazon have been a large source of revenue for feature length films but short films have largely been shut out of this lucrative market.
m.bur Short Film Distribution is looking to change that dynamic by creating an innovative process to package short films based on common themes and adding additional production value to increase the marketability of the short films in their line up.
Casper Bradley, CEO of m.bur states this plainly, "Bottom line – shorts filmmakers and short films have been largely overlooked on large streaming platforms and it's been impossible to monetize their work. m.bur has worked with Distribution Partners and our contacts in Hollywood to determine the best way to market the top short films – to increase the ability of the filmmaker to generate revenue from their hard work."
Unfortunately, not all genres are being accepted at this time, says Bradley. "We are limiting our submissions to the Horror genre and even then, we only accept the top submissions that we believe we can market. As we move out of the startup phase, we will open up submissions from other genres but at this time, we are listening to our buyers and those buyers are focused on Horror Shorts."
Shorts Filmmakers can submit their films via the company's website at https://www.mbur.com